No Comments
College Football Playoff Beers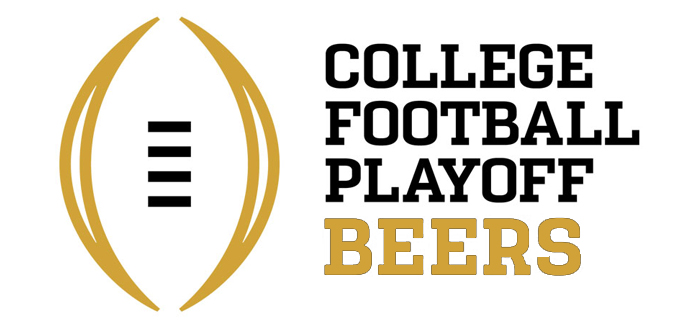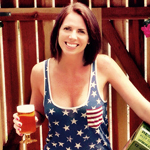 The College Football Playoffs are here for only the second time in history! If you are a fan of the Clemson Tigers, Alabama Crimson Tide, Michigan State Spartans, or the Oklahoma Sooners, congratulations, your team made it to the final four. We cannot think of any better way to ring in this prestigious competition then by enjoying delicious, even local, craft beer. Below is a list of favorites for all the teams still vying for the National Championship. Let us know what you had while watching the games!
Clemson Tigers (#1)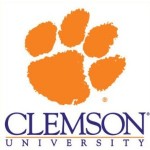 Season Highlights
The Clemson Tigers started the season ranked as the number 19 team in the Associated Press Top 25 at the beginning of the season but pounded their way to a 13-0 undefeated season. They put up over 40 points in six games, including forty-five points in the ACC Championship game. Sophomore Quarterback DeShaun Watson finished third in the 2015 Heisman voting. The closest games against the Tigers were weeks three and four. The Tigers beat Louisville by 3 points and Notre Dame by 2 points respectively due to being held to under 25 points in both games. The key to the Tigers success is playing a full four quarters and not giving up late touchdowns. Will their undefeated streak continue?
Top Rated Beer in South Carolina According to Beeradvocate
Mexican Cake Imperial Stout | Westbrook Brewing Co.  (SC) | ABV: 10.5% | IBU:50

Notable Tiger Beer
Bengali Tiger IPA | Six Point Brewery (NY) | ABV: 6.5% | IBU: 69

Notable Clemson Named Brewery
Lionheart Imperial IPA | Clemson Bros Brewery (NY) | ABV: 9.3% | IBU: 90-100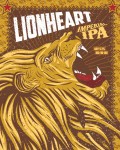 Notable Orange Beer
Clementine Witbier | Clown Shoes (MA) | ABV 6%

Notable South Carolina Football Beer
Dead Arm American Pale Ale | Coast Brewing Co. (SC) | ABV 6%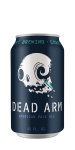 Honorable Mention Citrus Beers: Bloodline Blood Orange Ale – Flying Dog Brewery (MD), Blood Orange Honey – Cheboygan Brewing Co. (MI),  Blood Orange Pale Ale – Great South Bay Brewery (NY), Grapefruit Sculpin  IPA – Ballast Point Brewing Co. (CA), and More Moro Blood Orange IPA – Funk Buddha Brewing (FL)
Oklahoma Sooners (#4)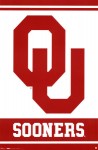 Season Highlights
The Oklahoma Sooners boasted an impressive 11-1 record this season. The one blemish on their record was a loss to the rival Texas Longhorns in the Red River Shootout. Perhaps this was a blessing in disguise because they made adjustments on defense and the wins followed. The Sooners scored over 40 points in nine games this season. Baker Mayfield transferred from Texas Tech to the Sooners becoming a significant upgrade in the quarterback position and finished fourth in the 2015 Heisman voting. He was the first walk-on true freshman to start a season opener at a BCS school. The key to the Sooners success is to protect Mayfield and if Mayfield scrambles, he has to avoid situations where he is potentially knocked out of the game. How big a game will Mayfield have?
Top Rated Beer in Oklahoma According to Beeradvocate
Bomb Imperial Stout | Prairie Artisan Ales (OK) | ABV: 13% | IBU: 65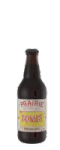 Notable Sooner Beer
Sooner or Later Belgian-Style Blonde | Harriet Brewing (MN) | ABV: 6% | IBU: 20
Notable Oklahoma Name Beer
Oklahoma Pale Ale | Choc Beer Co. / Pete's Place (OK) | ABV: 6.75 %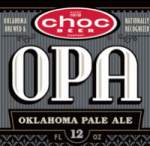 Notable Red Beer
Imperial Red Ale | Epic Brewing (UT) | ABV: 7.70%

Notable Oklahoma Football Beer
Gran Sport Porter | Coop Ale Works (OK) | ABV: 5.2% | IBU: 43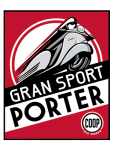 Honorable Mention  Red Beers: Blood of the Unicorn Hoppy Red Ale – Pipeworks Brewing, La Roja Artisan Amber Ale – Jolly Pumpkin Artisan Ales (MI), Loakal Red Oak Aged American Red Ale – The Bruery (CA), Runoff Red IPA – Odell Brewing (CO), and Zoe Amber Ale – Maine Beer Company (ME).
Alabama Crimson Tide (#2)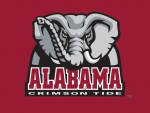 Season Highlights
The Alabama Crimson Tide posted a strong 12-1 Season. They kept their opponents to 14 points or less in eight of their games. The lone loss was a high scoring showdown against Ole Miss losing 43-37 in week three. The Bama offense continued strong all season putting up over 21 points in all games except one. The star player on the offense is 2015 Heisman winner, Running Back Derrick Henry. The defensive has been a goliath for Bama. They has led the nation in fewest points allowed per game and yards allowed per game. The key to winning is for their offense to find ways to crack open the Spartan defense. Will this be the first time Saban loses to a former employee?
Top Rate Beer in Alabama According to Beeradvocate
El Gordo Russian Imperial Stout | Good People Brewing Co. (AL) | ABV: 13.9% | IBU: 78.8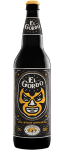 Notable Elephant Beer
Delirum Tremens Belgian Strong Pale Ale | Brouwerij Huyghe (BEL) | ABV: 8.5% | IBU: 40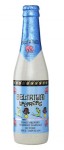 Notable Alabama Elephant Beer
Vanillaphant Porter Ale with Vanilla | Avondale Brewing Co. (AL)  | ABV:  6.2% | IBU: 25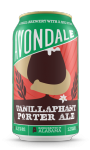 Notable Tide Beer
The Tide and Its Takers Abbey Triple | Anchorage Brewing Co. (AK)  | ABV: 9%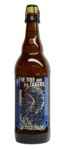 Notable Crimson Beer
Crimson Snapper Imperial IPA | Pipeworks Brewing (IL)  | ABV: 9.5%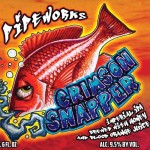 Notable Football Beer
Battlefield IPA | Avondale Brewing (AL)  | ABV: 6.8% | IBU: 62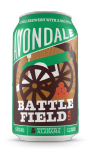 Honorable Mentions Red Beer: Cuvee Des Jacobins Rouge – Brouwerij Bockor N.V. (BEL), Monomoy Kreik Cherried Flemish Ale – Cisco Brewers (MA), G'Knight Imperial Red American Strong Ale – Oskar Blues (CO), Nosferatu Imperial Red Ale – Great Lakes Brewing Co. (OH), Tocobaga Red Ale – Cigar City Brewing (FL).
Michigan State Spartans (#3)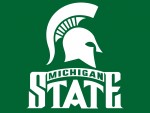 Season Highlights
The Michigan Spartans finished with an impressive 12-1 record. Nebraska got the best of the Spartans in week nine. This was the only time the Spartans gave up over 28 points to an opponent this season. Like the other teams in the college playoff, the Spartans also had a 2015 Heisman finalist in quarterback Connor Cook. When I think of Spartan football this year, I think of a well coached defense under Mark Dantonio. The front seven have opponents averaging only 3.6 yards per carry.  The Spartan defense have a conference-best 28 turnovers this year together. 2015 Heisman winner Derrick Henry is a formidable opponent to challenge them. The Spartans key to the game is for the defense to cause turnovers and get the ball back to their offense. In this defensive showdown, will Dantonio best his former boss Saban?
Top Rated Beer in Michigan According to Beeradvocate
CBS Imperial Stout | Founders Brewing Co. (MI) | ABV: 10.6%
Notable Greek Beer
Septem A.C.E. Imperial IPA | Septem Microbrewery (Greece)  | ABV: 8.2%

Notable Horse / Michigan Brewery
Bourbon Barrel Aged Plead the 5th Russian Imperial Stout | Dark Horse Brewing Co. (MI) | ABV: 12%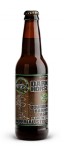 Notable Green Beer
Green Head IPA | Newburyport Brewing Co. (MA)  | ABV: 7.2%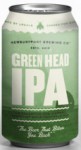 Notable Michigan Football Beer
Double Trouble American Double / Imperial IPA | Founders Brewing Co. (MI)  | ABV: 9.4% | IBU: 86

Honorable Mention Green Beers: Green Bird Gose – 2nd Shift Brewing (MO), Green Bullet Triple IPA – Green Flash Brewery (CA) Lizard King – Pipeworks Brewing Co. (IL), Lizard's Mouth Imperial Double IPA – Figueroa Mountain Brewing (CA), Provenance Lemon & Lime Ale Fermented with Citrus – Jester King Brewery (TX).
What is your favorite beer to drink while cheering on your team? Any beers you wish were on this list? I hope everyone enjoys the playoffs and at least one good beer or two. Let me know what you are drinking. Cheers!
You can follow my beer adventures on Instragram @tapswithtor!
---