No Comments
Meet the Brewer | Dogfish Head's Sam Calagione Talks Expansion & New Beer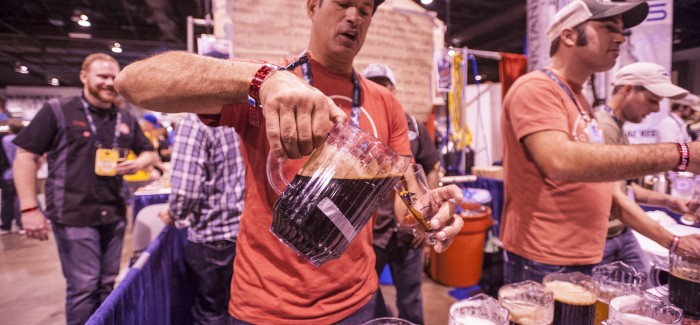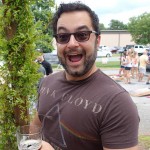 It's nearly impossible to talk craft beer without putting Delaware's Dogfish Head first and foremost in the conversation. The company's story began in 1995 when it opened Dogfish Head Brewings & Eats, the state's first brewpub in the resort beach community of Rehoboth Beach. Since then, Dogfish has been crafting some of the most creative libations to ever enter the craft beer world. On a recent trip to the brewpub locals around town were buzzing with anticipation of Dogfish's newest endeavor—a seafood themed restaurant right next door to it's brewpub. We had questions—and Dogfish Head Founder & President Sam Calagione was only too happy to give us answers.
FIRST OFF, CAN WE GO ON RECORD AND SAY DOGFISH HEAD IS BREAKING AWAY FROM BREWING?
"(Laughs) Oh yea, we're not breaking away from brewing … this is an extension. Certainly the brewery and the beer is the lifeblood of our company, but we're very proud that we have a diverse group of businesses that compliment the business of making beer. The oldest of the complimentary businesses is food which started in the brewpub in Rehoboth Beach, Delaware and we still do our R&D and test batches there. We have a little distillery in that building, a little brewery in that building, about 200 seats … but being in a coastal town with a somewhat seasonal clientele we just saw that we pretty much have a line out the door at our brewpub in Rehoboth from June through early October, so we thought—the building next to us became available. We said we know people get frustrated if we have a long wait they may not want to wait, how about we build a complimentary restaurant next to us that still has a ton of Dogfish Head beers on tap and allows us to do some other sort of exciting creative things that sort of take a little bit more time than we're able to do at the pub. The restaurant is called Dogfish Head Chesapeake and Maine—and the whole concept is fresh seafood direct from the fishermen of those two regions."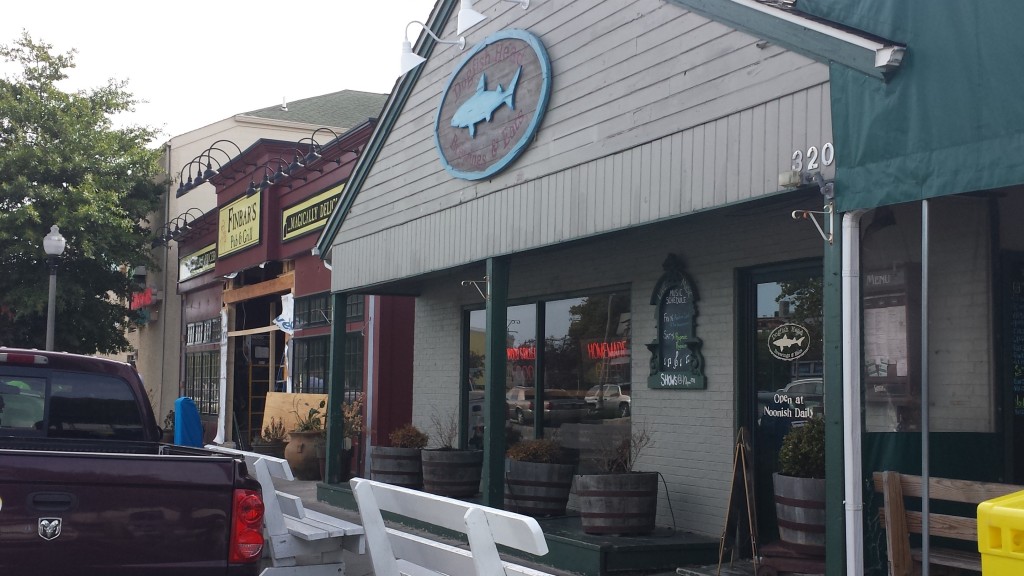 WHAT, IF ANYTHING, WILL THIS RESTAURANT DO FOR YOUR BEERS? WILL YOU EXPERIMENT MORE? WILL BE THERE MENU PAIRINGS? WHAT DIRECTION WILL THIS TAKE YOUR BEERS?
"Using our little brew house where we do really creative, small batch beers we'll be running through small batch beers we've specifically designed to go with seafood or nautical themed beers."
ANY IDEA HOW MANY TAPS YOU'LL HAVE AT THE RESTAURANT?
"Somewhere between 12 and 16 taps … the majority will be our beers. The other thing is that we've had a distillery for over 12 years but only this year did we expanded our distillery where we make gins and rums and vodkas so the Chesapeake and Maine location is going to have lots of really fun beers from Dogfish Head but it's also going to have a world class cocktail program with lots of from scratch culinary inspired cocktails including three full time Draft Cocktails. So, they'll be 3 culinary inspired draft cocktails on tap using our from scratch house-made spirits."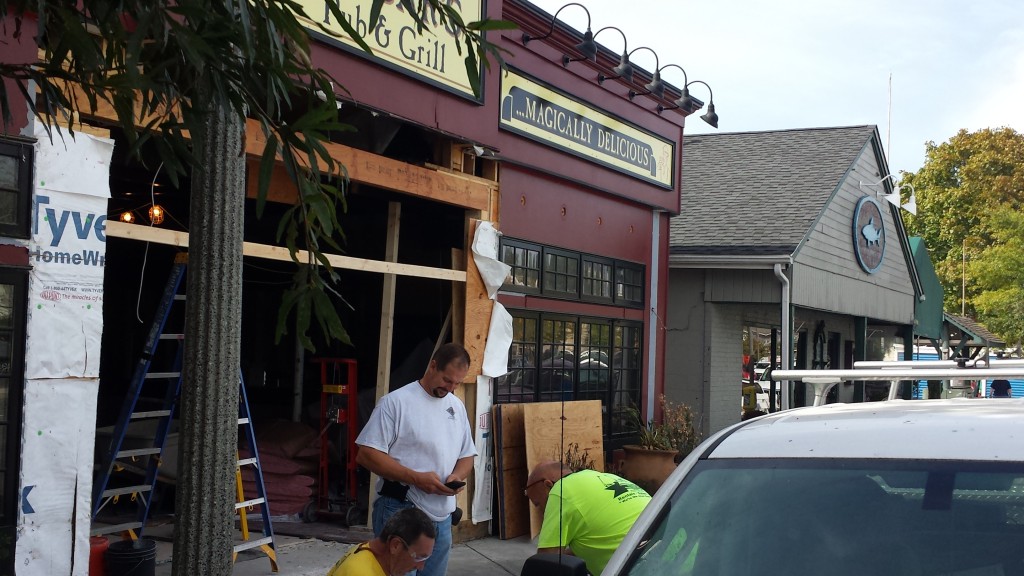 THAT SOUNDS KILLER!
"Yea, it'll be good!"
EXPLAIN A LITTLE BIT ABOUT THE EXPANDED DISTILLERY
"We're keeping our small R and D distillery in Rehoboth but we've added a much larger production distillery with three big copper stills to our facility in Milton Delaware … so now we can start expanding our distribution of our spirits … right now we just launched our new gins and vodkas throughout Delaware and in the Spring we'll launch in New Jersey and then next fall we'll likely start launching our spirits in the New York Metro and throughout the metro area."
YOU'RE ON TRACK FOR A FEBRUARY OPENING?
"Yup … early February opening."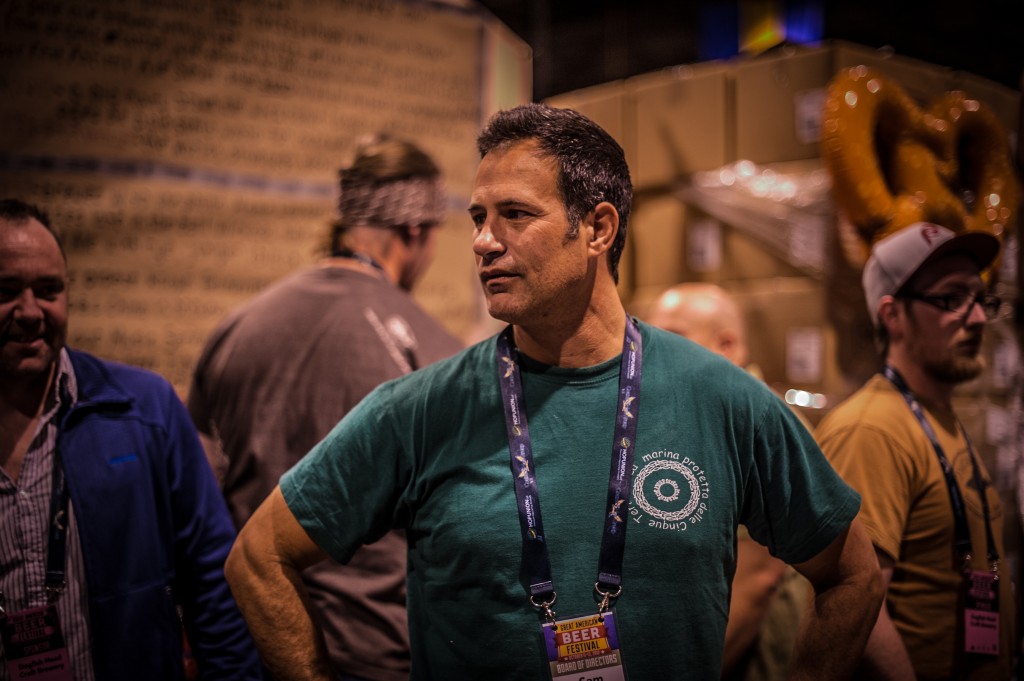 CAN YOU GIVE US INSIGHT INTO ANY NEW BEER ON THE HORIZON DOGFISH IS RELEASING?
"Sure! We just announced our 2016 beer schedule … and the next new beer we'll release is called Romantic Chemistry. Which is replacing our Aprihop as our Spring seasonal. We've been brewing fruit infused IPAs since the mid 90's with Aprihop and Hellhound, but this Romantic Chemistry is a little over 7% alcohol brewed with Apricots and also with Mangoes and really fruit forward hop varieties as well. So Romantic Chemistry will be coast to coast distribution starting March 1st. The other one we'll be releasing in January—we do a beer and white wine hybrid called Noble Rot in Champagne bottles and this year we used one of our giant oak tanks to allow a batch of Noble Rot to sit in it for a whole year so we'll come out with an Oak Aged version of Noble Rot that starts shipping from here in the beginning of January."
GIVE US THE PERFECT DOGFISH BEER TO HAVE FOR THE HOLIDAY SEASON.
"We do a beer called Pennsylvania Tuxedo which is made with fresh harvested Spruce Tips from Woolrich, Pennsylvania so it's a super hoppy, woodsy pale ale—8.5 ABV Imperial Pale Ale which is selling out really fast. So, if you can find Pennsylvania Tuxedo that would be my one recommendation … the second would be Fort, which is this strong Belgian golden ale fermented with tons and tons of raspberries that gets up to a little over 17% alcohol, so it would be a great one to get a 12oz bottle, split it in half, put it into white wine glasses and do a 6 ounce pour.
For more information on Dogfish Head brews, its Brewpub or the new restaurant Chesapeake and Maine, head to their website.
---