No Comments
Five Chicago Beers You Must Try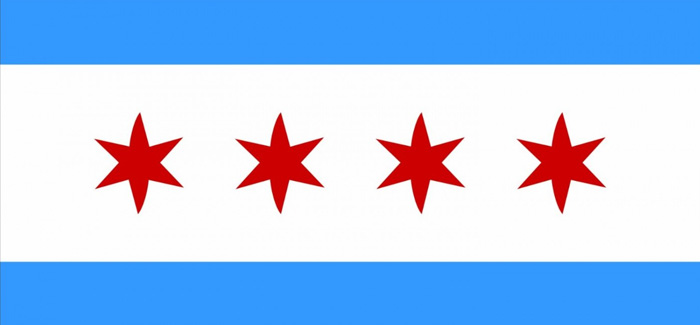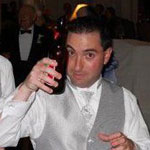 Chicagoans are extremely lucky to have a wide variety of craft beer at their fingertips. In fact many of us take our incredibly large selection for granted. But for the craft beer fan that is visiting Chicago for maybe only a weekend I selected five beers that are an absolute must try.
I created a few pieces of criteria that the beer had to fall into in order to make the list. They are:
Must be available all year: If you visit Chicago, it doesn't matter when you come, these beers will be available.
Must be readily accessible: If someone is here for only 72 hours they shouldn't be spending all that time hunting for one or two beers. You can find these beers basically in any store.
Must be in bottles/cans: Draft only beers are great, but your much more limited in your chance to finding them. In some cases you might only be able to get it at the brewery and in one weekend you might not have time to get there.
The list is primarily Pale Ales and IPAs, however, if you're looking for other types of Chicago beer, feel free to reach out to us on social media: @porchdrinkchi or on Instagram: @chicagobeer. We're always happy to give our recommendations.
https://www.instagram.com/p/BCD-KS_vHg4/?taken-by=chicagobeer
This pale ale with Mosaic hops is my go-to drink anytime beer. At 6% ABV you can drink a few of them and feel just fine. It's smooth, flavorful and just a great beer that fits any occasion. While you'll be able to find it on draft all around Chicago, Lizard King typically comes in a four-pack of 16oz cans. Some beer stores sell cans individually, so you should also be able to pick up a single can in some instances.
https://www.instagram.com/p/76c5pBvHj7/?taken-by=chicagobeer
While this beer has several iterations that are available only at specific times like Double Daisy Cutter and Galactic Double Daisy Cutter, a quintessential Chicago beer is the standard Daisy Cutter. A west-coast style pale ale, Daisy Cutter is hoppy with a perfect level of bitterness that any craft beer drinker will enjoy. At 5.2% ABV it's on the lighter side and in Chicago it's enjoyed all year round. Typically you'll see Daisy Cutter sold in a four-pack of 16oz cans but you can find it on draft at a lot of bars and restaurants. If you do have the time, make sure to visit the Half Acre Tap Room and store.
https://www.instagram.com/p/BH7vEhTAF8-/?taken-by=chicagobeer
Revolution has actually two beers that I could easily put on this list. Anti-Hero is their well-known IPA with the green fist tap handle. That's a solid choice that you should try as well if you're in Chicago, however, it's Revolution's Pale Ale that I'll call a can't miss. Fist City blends a variety of hops into this very delicious brew that is enjoyed all over Chicago. It comes in at 5.5% ABV so enjoy a few while you're visiting the city. It's mean to be hoppy and that's the vision the brewers had when they created this. You'll definitely get some Citra hop in the taste but for me the Cascade and Centennial really shine through. You'll be able to find Fist City in six-packs of 12oz cans or on tap at a wide variety of bars.
https://www.instagram.com/p/BEM6v3evHix/?taken-by=chicagobeer
Perhaps this is the beer on this list that you might have the most trouble finding. Spiteful IPA is your essential IPA. It's hoppy and bitter but the two are balanced so nicely that this is one of my favorite IPAs in the city. The ABV comes in at 6.2% so it's the beer with the highest ABV on the list but it's still a beer you can drink a couple of and really enjoy the flavor profile the guys at Spiteful have create. You might find this one on draft, but you'll most likely get it in a six-pack of 12oz cans. Most of your standard liquor and beer stores will carry it and you might get lucky to find it in a grocery store chain as well.
https://www.instagram.com/p/BIvZIwVgDlM/?taken-by=chicagobeer
The one beer on this list that isn't a Pale Ale or IPA goes to Destihl and their Gose beer – Here Gose Nothin'. The brewery's beers are easily noticeable because of their bold colors that make them pop on the shelf. Depending on the time of year you'll see blue, red, yellow and purple cans, however, the green can for Here Gose Nothin' should always be around. It's just a tad tart thanks to the wild yeast and lactic fermentation, it's a style of beer that a craft beer drinker should try when in Chicago. You'll find this beer in six-packs of 12oz cans and maybe on draft, but your best bet is in a beer or liquor store.
Mike Zoller is the Midwest Editor for PorchDrinking.com. Follow him on Instagram: @CHICAGOBEER and PorchDrinking Chicago's Twitter feed for the latest Chicago craft beer news: @PORCHDRINKCHI.
---