No Comments
Women in Beer | The Women of Pink Barrel Cellars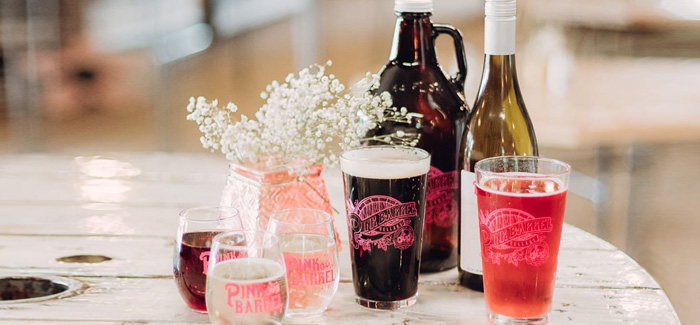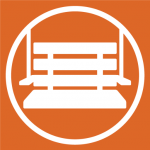 There's something about working alongside family that can make things a little easier. When you don't have to put on a face, you can get things done, you can make things happen, and you can use that to be a success. Generations of farmers know this, embrace it, and pass it on to their children. And sometimes that can lead to new business, innovation and tasty beer. Or, maybe that's just the case for Grand Rapids, Michigan-based farm brewery, Pink Barrel Cellars.
Pink Barrel Cellars' story begins in 1922, when Edwin Dunneback purchased 170 acres of farm land on the northwest side of Grand Rapids in Alpine Township. Edwin, his wife and four sons, including Edward and Joseph, grew apples, peaches, corn, hay and strawberries, and used their barn for dances, weddings, farm tours and hayrides. They called the farm Ed Dunneback and Sons. At some point, Edward took over, and he and his wife Helen had three children – Pamela, Michael and Suanne. In 1969, the family was changed forever when Ed and Helen's only son, Michael, was killed in action while serving in Vietnam. For Edward Dunneback, this was heartbreaking, and he couldn't stand "and sons" on their barn sign. So daughter Pamela changed the sign, and the future of the farm, by adding "& Girls" instead. The farm has remained "Ed Dunneback & Girls" ever since.
View this post on Instagram
Indeed, those girls took to the farm just as their father before them. Edward's daughter Suanne Shoemaker has run operations for over 40 years, growing apples, cherries, strawberries, asparagus, heirloom tomatoes, pumpkins, etc. Her daughter, Stephanie Ginsberg, left corporate American and came back to the farm 12 years ago and stepped into her role as marketing manager.

"I had watched my [family] start to slowly add more fun to the farm and decided it was something I would love to do as well," Ginsberg said.

Stephanie's sister, Sarah Stoddard, is a nurse, but helps during the busy season taking care of the daily logistics in the market and employees.
Creating Pink Barrel Cellars
What led the family to creating Pink Barrel Cellars came from something else important to them – ties to the community.
"We started growing hops 10 years ago for Perrin Brewery," said Ginsberg. "My dad, a builder, built the brewery for the Perrin's, and they thought it would be great to have local hops for their new brews! My mom and I attended classes thru Michigan State and learned how to grow hops, and quickly planted two acres of Cascades and Chinooks and few other various strains. Unfortunately, growing hops isn't bad, but harvesting and getting them to market isn't that great and really wasn't making the money we needed to sustain the hop yard. I thought before ripping them out, we should maybe try our hand at making beer. It took about two years for township approval and then the MLCC and TTB approval, and we poured our first beer on October 1, 2019."
Pink Barrel serves not only beer, but wine and cider as well. For Ginsberg and her family, this was always the plan. "While going thru the approval process, we decided to add wine and cider mainly because it is the same type of process for both licenses and we didn't want to have to do it twice! Cider was an easy choice as we grow apples on the farm!"
Farm-to-Glass
The farm plays an integral role in the brewery. Ginsberg works with their brewmaster, John Stewart, on the upcoming flavor profiles for their beverages, which they like to keep as seasonal as possible, with a few exceptions.
"We are really just starting out and our goal is to be very seasonal selling everything we make right at the barn. We want to base our flavor around what's growing at that time," said Ginsberg. "We will have our staples like the Dunneback Blonde, Ridge IPA and Honeycrisp Ale but rotating everything else more frequently. We currently have 10 beers, four ciders, two seltzers and eight wines."
View this post on Instagram
"Farm-to-glass is our theme here at the farm and, just like we have strawberry season or apple season, we want our drinks to match that seasonality. We want to use all the fruit we grow in some form of a beer wine or hard cider. We have family that grows many things that we don't, to add to the mix as well, like peaches, apricots, raspberries and blueberries."
It's still a relatively new business, but the brewery has integrated well into the farm, adding another attraction for visitors who come to the farm to shop the fresh produce market, gift shop, partake in seasonal you pick, or grab something tasty from bakery and kitchen, the latter of which is managed by another member of the family — cousin Kimberly May.
"Outside of fresh produce we have a full lunch menu featuring soups, sandwiches tacos and pizza, all made from scratch in the barn kitchen, as well as a full bakery with our homemade pies, cookies turnovers, fritters cinnamon rolls and, of course, donuts!" said Ginsberg.
View this post on Instagram
"I gamble everyday"
Of course, 2020 was the kind of year all businesses dread, but Ed Dunneback & Girls might have a leg up on others – it's not the first time they've faced hardship.
"COVID has affected us just like everyone else, we had to make logistical changes but we keep pushing thru because the farm doesn't stop," said Ginsberg. "As you can imagine, the farm has seen a lot in its days but somehow it has managed to make it thru. As farmers, we are always at the mercy of Mother Nature – [she] can make or break our crops at any given time. Grandpa always said, 'I don't need to go to the casino, I gamble everyday.' With COVID, we had one thing on our side and that was 170 acres. Space, lots and lots of space, to share with all of our visitors!"
Ready for 2021 and beyond
Sharing space with visitors is exactly what they plan to do over the coming months, starting with bringing back some of their family and farm traditions.
"We are bringing music back to the farm. Our grandparents hosted barn dances every weekend during the 30s, 40s, 50s and 60s and we are bringing it back. Great Grandma had a band, Grandpa was a singer, Aunt Pam a piano player, we love live music. We have live music on Friday nights, we have have our Farm Concert Series that runs from May to October, and we look forward to having live music at many of our weekend festivals and events," said Ginsberg.
View this post on Instagram
What sums up Pink Barrel Cellars and Ed Dunneback & Girls is the theme of creating great experiences and bringing people together – whether dancing in the barn, running through their fall maze, picking fruit or drinking beer.
"The barn may look the same but the fun is always changing. We look forward to adding more events, more reasons to come out and relax on the farm. We want people to come out and just take a deep breath and relax, slow down [and] drink a beer, have some pulled pork nachos, maybe pick some fruit," said Ginsberg. "We love to share our farm and passion for good times with family and friends, both old and new, and hope that everyone will enjoy this farm as much as our family has for the past 100 years."
---