No Comments
Perrin Brewing Co. Releases New IPA Inspired by Now-Canceled "Storm Area 51"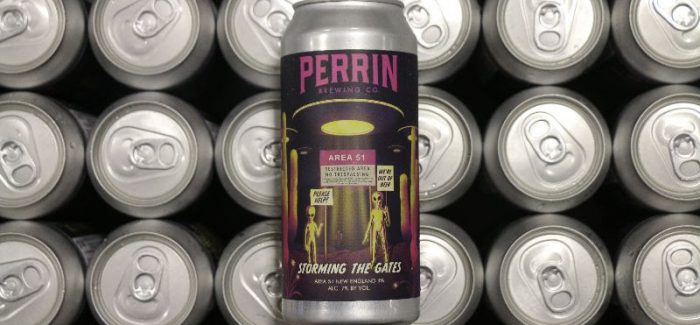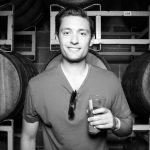 Brewing new beers to celebrate a local event or festival is not unusual in the craft brewing community. Michigan-based Perrin Brewing Company took that idea and flipped it on its head with their latest IPA: Storming The Gates Area 51 Experimental New England style IPA. Brewed in celebration of their 7th anniversary party, the new NE-style IPA is brewed to celebrate (or mourn) the now-canceled Storm Area 51 event that was supposed to take place on September 20, 2019. While that viral event is now no-more due to a myriad of practical and human safety issues, the IPA remains and has had many Michigan beer fans storming the gates of the brewpub this past week. 
Brewed to celebrate the annual Backyard Bash anniversary party, Perrin brewers worked with hop provider HOPSTEINER on the new 7% hazy-style IPA that boasts 50+ IBUs alongside a bevy of Lemondrop Lupulin pellets and HOPSTEINER's newly named Sultana hops. The result is a heavy hop-hitter, highlighted by notes of pineapple, lemon and citrus alongside a smooth, pillowy finish. 
https://www.instagram.com/p/B2UguHKHTTx/
According to John Stewart, Perrin's director of brewing operations, the biggest appeal around their newest IPA is the presence of these new experimental hops.
"What makes this beer so unique was the ability to get our hands on one of HOPSTEINER'S most popular experimental hops – Sultana," Stewart said. "With notes of fresh pineapple, citrus and a touch of lemondrop, this beer is an out of this world juice bomb."
Celebrating seven years of business in the competitive craft brewing industry is always exciting; tying your beer to one of the most talked-about social media events of the year is just another way to draw eyes to your release. And while the actual storming of Area 51 is nothing but a distant, Twitter-created fever-dream, Storming the Gates NEIPA remains, giving beer lovers and alien-hunters alike the chance to explore the outer limits of their palettes with some of the newest experimental hops on the market. 
That said, the dream of buying a roundtrip ticket from Michigan to Nevada still lives on in the hearts, minds and Tweets of some of Perrin's employees.
"If I had a few extra PTO days off, I would have considered attending the Area 51 event, it's definitely marked as a moment in history and would be a wild experience to see the 10,000+ folks from all over the country! For now, I'll settle for storming the gates of Perrin Brewing and watching a sea of alien-humans toasting some local craft beer," said Lindsey VanDenBoom, Perrin's director of digital marketing + media. 
https://www.instagram.com/p/B2aWL43nx33/
If you didn't have the chance to pick up the new IPA during their anniversary bash, Storming the Gates NEIPA will be available throughout Perrin's Michigan distribution footprint starting this week. Cheers!
Feature image courtesy of Perrin Brewing Co.
---