3 Comments
Good People Brewing | Alabama's O.G. of Craft Beer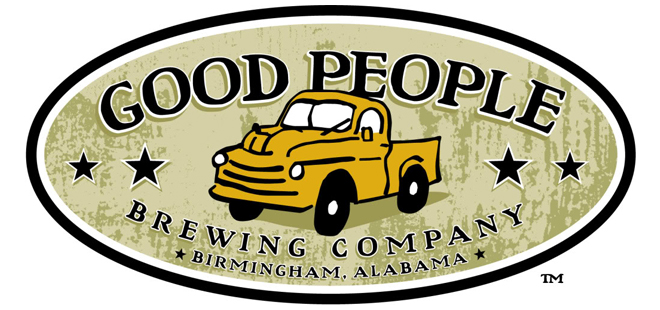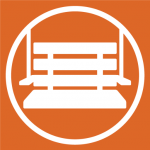 Nestled in the heart of downtown Birmingham, just steps away from the University of Alabama at Birmingham and across the street from the city's minor league ball park, is Good People Brewing. Good People is the O.G. of craft beer in Alabama. This, despite being only 7 years old.
"We sold our first keg July 4, 2008, after Free the Hops was able to get the Gourmet Beer Bill passed. That raised the ABV limit from 5.9 to 13.9%," said Good People Brewing's marketing specialist Lauren McCurdy. "Miller High Life is 5.5%, so automatically the old laws put Miller High Life on the high end of the spectrum."
Wait? The oldest craft beer operation in Alabama dates back only to 2008? Yes. It's a cross we Alabamians have had to live with like an albatross around our necks. We love some illegal moonshine, which you can get without looking too hard. But a good craft beer was hard to find, even downright illegal, until 2008.
"Just having a basic IPA at 7.3% was out of the question," explained McCurdy. "Sessionable beers, which wasn't even a cool, hip term at the time, wasn't even thought of. That was way beyond anyone's wheelhouse in 2007 or 2008."
Alabama's Prohibition-era alcohol laws were changed in 2008 to allow beers to have more than 5.5% ABV, thanks in large part to a strong craft beer lobbying group called Free the Hops. Good People was poised and ready to take advantage of those changes and became the first craft brewery in Birmingham.
Jason Malone and Michael Sellers started brewing for fun when they attended school together at Auburn University. Like most college brewers, they graduated, went on to the 9-to-5 "real job" world, but kept brewing on weekends. It was a passion they simply never outgrew.
How'd they come up with the name?
"It's not an amazing story," explained McCurdy. "Jason and Michael were at a party and they kept talking to this one guy who was very traditionally Southern and, at the end of night, the guy said 'Ya'll are good people.' And it just clicked. So they decided to stick with that as a name."
Good People has become a valued part of the community in Birmingham. They moved into their current taproom and brewery in 2010. It was an old mattress warehouse. You can still see painted signs on the walls warning people to not stack mattresses too high. They have 30 barrel brew house with the capacity to brew 15,000 barrels.
What happened next almost threw the intrepid brewers for a loop. A year after they moved into the neighborhood, Birmingham's minor league baseball team announced plans to move into the same neighborhood. In fact, the exact same spot as Good People's brewery.
"The original plans had home plate where our band stand is," said McCurdy. "But the community backed us. They said 'Hey Good People was here first and they've really revitalized the area so they should stay.'"
Luckily, the stadium moved across the street, creating the perfect American combination of beer and baseball. It also brings a whole new demographic to Birmingham's craft beer scene.
"When I first started in the tap room last year I can't tell you how many people came in and asked for a Bud Light," said McCurdy. "But having the capability to explain what a brewery is and what craft beer is and seeing people go from drinking a Miller Lite to a Snake Handler (Good People's double IPA) is so exciting."
Good People brews six year-round beers and is known for its big, bold IPAs. Their flagship IPA is known simply as IPA, and it's a deliciously hoppy, unfiltered brew with 7.1% ABV. They also do a double IPA known as Snake Handler with a 10% ABV. My favorites are the Coffee Oatmeal Stout and Brown Ale, which was actually the first keg they sold when they started the brewery in 2008.
They also do three seasonal beers and a bunch of special releases. Be on the lookout for The Bearded Lady, an American Wheat Ale with just a hint of hops, slight tartness and a touch of citrus flavor. Last November, El Gordo made its debut. You may want to have a seat before imbibing this Russian Imperial Stout. It has an ABV of 13.9% with flavors of dark chocolate, rum, tobacco, and a bit of raspberry as well. 
From its humble beginnings, Birmingham's craft beer scene has grown to include at least 3 other breweries.
"I think people newer to craft beer really just need to get out and try a bunch of things. I think Birmingham's got a great scene going on here. You can try a bunch of different things and go from there."
There have been lots of firsts from Alabama's oldest craft beer operation and there are many more to come.
"We were the first in the state to can our beers and, for 2015, we're really focusing on ramping up our distribution out of state," explained McCurdy. "We're also really playing around with sessionable IPA's, since we're known for big and bold IPA's."
Taproom Location and Hours
114 14th Steet South
Birmingham, AL 35233
Mon-Wed: 1pm – 10pm
Thur-Sat: 1pm – 12am
Sun: 1pm – 8pm
---