No Comments
Cerebral Brewing All the Stops Can Jam | Release Lineup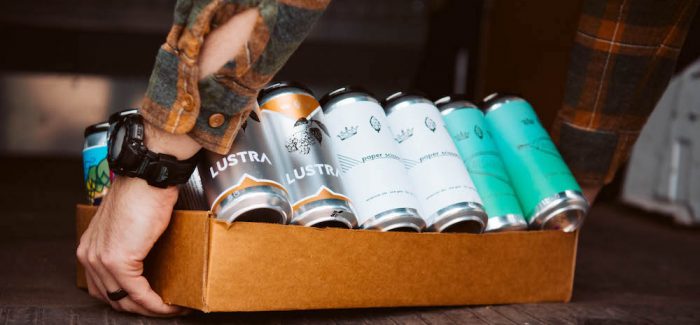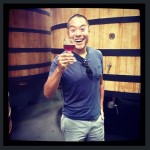 Typically by this point in the year, Colorado beer fans are already knees deep in big-time hype beer releases from breweries that aren't typically available in the state. However, with GABF going digital, and the entire industry in a state of unknown due to the on-going pandemic, it's been generally uncertain whether the typical treasure trove of special releases would be hitting the market.
Now it's starting to become clear that at the very least, beer nerds won't go thirsty. Cerebral Brewing has announced their lineup for this year's All the Stops Can Jam. Past years' events have been dubbed "All the Hops," but with this year's event focused on showcasing different partner breweries in specific regions across the country, the Cerebral team decided to give the event a more geographical feel.
Starting on Friday, October 9th, Cerebral will be releasing guest cans from an impressive lineup of national breweries from a different geographical region each week through the end of the month. This grand tour will travel from California through Colorado (featuring a special lineup from the host brewery, Cerebral), down to Louisiana and Tennessee, back up to Pennsylvania, and ending in the Big Apple! Each week's release will be sold as a full mixed case with four packs from each of the participating breweries.
Each week, we'll be updating this post with the can release lineups from each "stop" along the tour. This third week's lineup includes Finback Brewery and Equilibrium Brewing out of New York. Due to a shipping mistake, this week's Finback order was missing several cases of Marshmallow Drip, so instead of selling full cases, this final drop will be available all in 16oz four-packs with pre-ordering starting Wednesday, October 28 at 8am, with pick-ups taking place between Friday, October 30 – Monday, Nov 2. Additionally, beers that are still available from previous weeks' releases are also now available in individual four-packs as well and prices have been reflected below.
Be sure to check back each week for updated release information.
Participating Breweries & Stops:
1st Stop – California
Temescal Pils – Pilsner –

 

A crisp and refreshing Pilsner with pleasant herbal notes from the noble hop, subtle floral esters from a beautiful Lager yeast, and a splash of honeysuckle from the finest German malts. (5%)

Another Go Around – Vermont Style IPA –

A lush, peachy "Vermont style" hazy IPA that marries the grapefruit, pine, and unique aromas of Simcoe with the stonefruit and tropical aspects of Mosaic.(6.6%)
X Large – Double IPA –

Hopped quite generously with

Denali, El Dorado and Simcoe

(and some of that lupulin powder too…).(9%)

Box Logo #8 – Double IPA – Double IPA Hops: Amarillo, Nelson. (8.5%)
Ocularity – Double IPA –

Double IPA with Chinook, Amarillo, and Simcoe hops.(8.5%)

Hanamachi – Rice Lager –

This seasonal treasure is brilliantly delicate; it's dry and bright with prominent rice character that pairs beautifully with fresh sushi. (5%)
---
2nd Stop – Louisiana & Tennessee + Colorado Stopover
Ghost in the Machine – 8.5% DIPA (4pk of 12oz bottles)
Envie – Pale Ale – 5% Pale Ale (16oz 4-Pack) $15/4-Pack
Sips: Pinot Noir Grape & Black Currant – 4.8% Ultra Fruited Berliner (2pk of 12oz bottles)
Sips: Grenache Grape & Raspberry – 4.8% Ultra Fruited Berliner (2pk of 12oz bottles) $16/4-Pack
Batilda with Passion Fruit –  6.5% Fruited Sour with passion fruit, coconut, lime juice & orange peel. (16oz 4-Pack) $22/4-Pack
Vanilla Black Currant Boysenberry Truffle Hill – 5.2% Fruited Sour with lactose, vanilla, cacao nibs, black currant, and boysenberry puree.  (16oz 4-Pack) $25/4-Pack
{Insert Juicy Pun} – 7.9% IPA  (16oz 4-Pack) $22/4-Pack
Shore Leave – Double IPA collab with Vitamin Sea Brewing – $18/4-Pack, Limit 1 case PP
DDH Cheat Code – Double Dry Hopped Double IPA with Galaxy, Mosaic, and El Dorado –

$20/4-Pack, Limit 1 Case PP
---
3rd Stop – Pennsylvania
Foeder Aged Lagerbier – Vienna Lager – Traditional Vienna style lager cold aged 8 weeks in our lightly toasted American oak foeder (5.6%) – $16/4-Pack

Good Vibes –  West Coast IPA – Good Vibes is the totally righteous IPA Curt has been dreaming of making for years. Hopped five times in the kettle & double dry-hopped to produce bodacious dank fruit notes, we use gnarly amounts of Galaxy, Amarillo, Mosaic & Apollo in this West Coast-Style IPA. I made this beer on my time, you can drink it on your time, but really, shouldn't it be our time? (7.3%) $20/4-Pack

VBC IPA – IPA – VBC IPA is our American IPA, aggressively dry-hopped with New World hops. Well rounded with a pleasant bitterness and a moderately sweet malt backbone, the Cashmere and Sultana dry hop produces notes of citrus, tropical fruit, overripe pineapple, and pine (6%) $20/4-Pack
Wishbone – Pale Ale – Originally brewed with Tiny Moving Parts for their latest album Swell, Wishbone is an absolute crusher with heavy citrus notes and slight floral tone to round things out. Extremely soft with a silky body means supremely high drinkability. (5%) $20/4-Pack

Lustra – Pale Ale – An ode to the unity of malted barley, hops, yeast, water, and the brewer who prudently blends them. Intense tropical and citrus fruit aromas and a clean fruity bitterness work in harmony with the lightly toasted wheat bread flavors derived from the malt. (5.8%) $20/4-Pack

Paper Scissors – TIPA – This hopped-up behemoth is saturated with Nelson, Galaxy, Citra, and Mosaic hops for a melange of flavors and aromas that will make your head spin. (11%)

---
Final Destination – New York
Sitrus – 6% Fruited Gose, $20/4-Pack
Marshmallow Drip – 11.5% Pastry Stout, SOLD OUT
Breathing Conversations – 8% DIPA, $21/4-Pack
Einsteins Little Favorite- 4.8% Pastry Pale Ale – $20/4-Pack
Energy Evolved – 8.5% DIPA, $22/4-Pack
MC3 – 10% TIPA version of their House DIPA, $21/4-Pack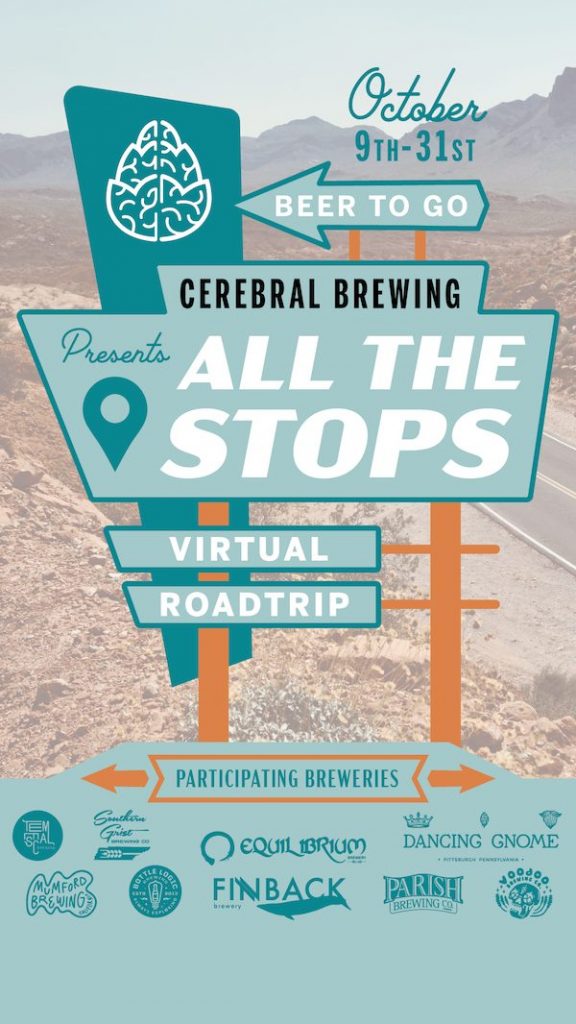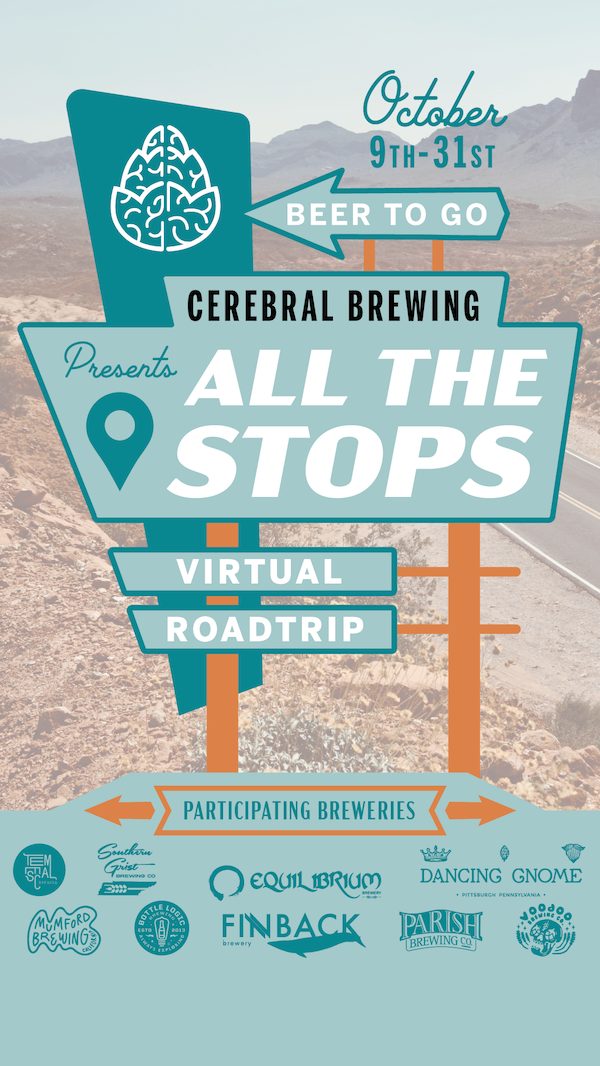 This was a sponsored post on behalf of our friends at Cerebral Brewing
---