No Comments
Grand County, CO Craft Breweries Provide Wildfire Relief with East Troublesome Pale Ale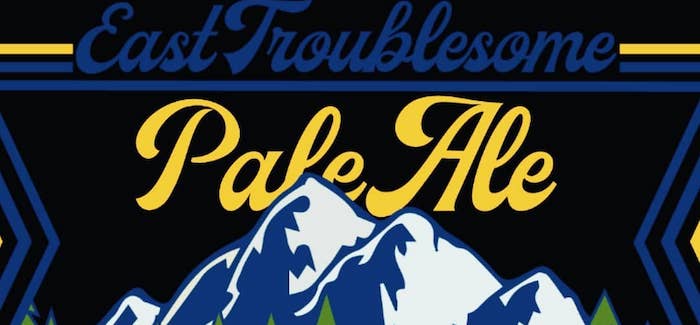 They say when life hands you lemons, make lemonade. In Colorado, when wildfires torch your county… you make beer. Six craft breweries in Grand County have crafted the East Troublesome Pale Ale in response to the East Troublesome Fire that raged for more than a month in their backyard. All proceeds for this beer will be donated to The Grand Foundation to support those that have been affected by the East Troublesome Fire.
On October 14, 2020, it seemed as if the Colorado wildfire season couldn't get much worse. The Cameron Peak fire was burning with a vengeance (it would become the largest recorded wildfire in Colorado's history and the first to burn more than 200,000 acres) and other blazes around the state had impacted homes, highways and the iconic Hanging Lake. However, on the afternoon of October 14, a fire in Grand County would leave a lasting impact on this area that includes Granby, Estes Park and Rocky Mountain National Park.
The East Troublesome Fire spread to more than 10,000 acres in three days; between Oct. 20-23, the fire spread increased dramatically—from 18,550 acres to 187,964 acres in this period. It spread into Rocky Mountain National Park on Oct. 22 and reached the western edge of Estes Park on Oct. 23. More than 7,000 structures were threatened and a population of more than 35,000 was placed under mandatory evacuation.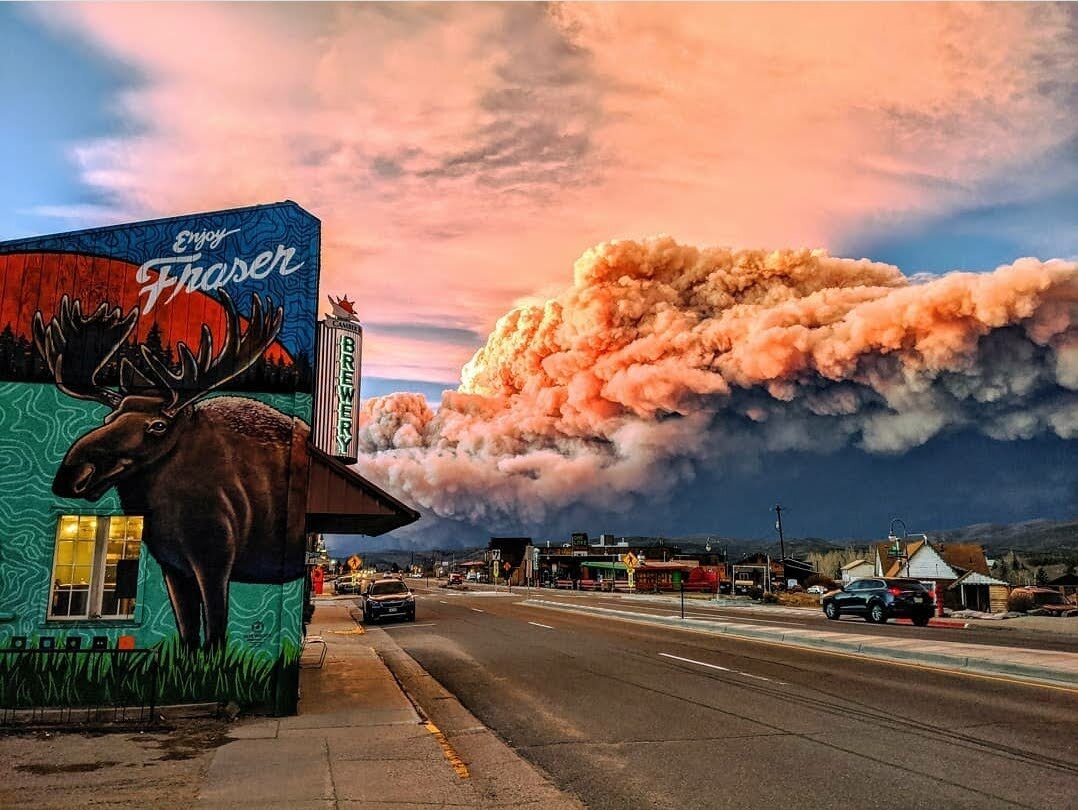 Thanks to the incredible efforts of fire crews and a winter storm, the fire was declared contained on Nov. 30, 2020. In total, the East Troublesome Fire burned 193,812 acres.
But this is a resilient area, one that accomplishes great things–Brewing East Troublesome Pale Ale to help the community recover is just one example.
Fraser River Beer Co., Hideaway Park Brewery, Camber Brewing Company, Grand Adventure Brewing, Big Trout Brewing Co., and The Peak Bistro & Brewery have all committed to brewing the East Troublesome Pale Ale. Colorado ingredient producers Root Shoot Malting, Colorado Hop Company, and Propagate Lab are donating 100% of the ingredients.
"We are honored to have been given the opportunity to be a part of this awesome community in Grand County. There has been so much devastation and we feel fortunate that we are able to help out and give back the best we can," said Andy Brumenschenkel, the owner and brewer at Hideaway Park Brewery in a news release. "Without the gracious donations of the numerous suppliers this would not at all be possible–it's amazing to be a part of such a rad industry where we have these industry partners that care about our community as much as we do."
Hideaway was one of the first breweries to tap the East Troublesome Pale Ale – Brumenschenkel said he started with 11 kegs and it's been his best-selling beer to date.
East Troublesome Pale Ale has a grain bill consisting of Root Shoot Malting English Pale Ale, Vienna and Cara Ruby malts. The recipe, which was largely developed by Michael Bischoff, head brewer at The Peak, and Root Shoot calls for Colorado-grown CTZ and Cashmere hops.
Fraser River Beer Co. tapped the Pale Ale on October 9.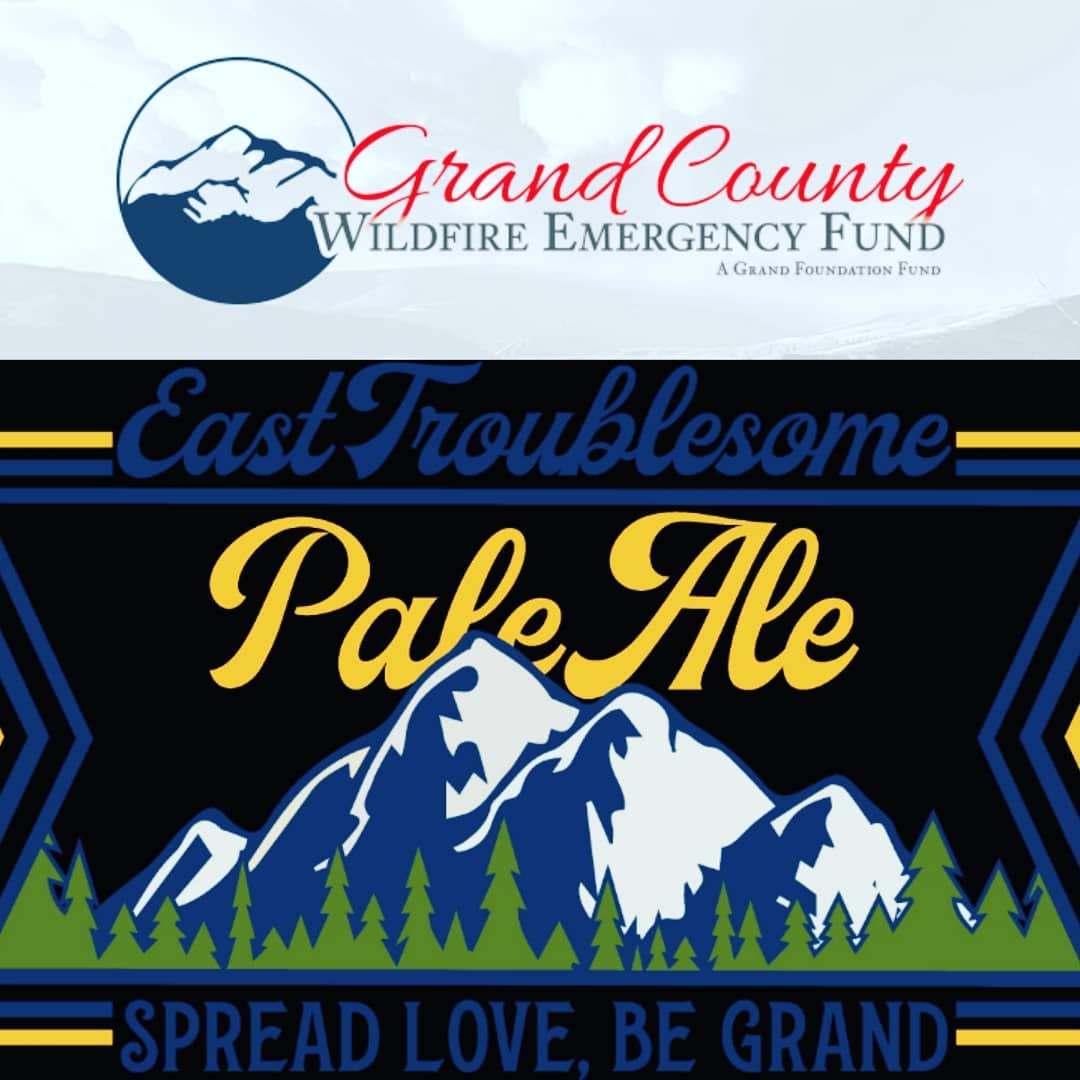 "With all the publicity we've been getting, the support has been overwhelming – it's been really cool," said Brian Nichols, chief beer operator at Fraser River Beer Co. "I can say for my brewery, people are coming back in and getting seconds and thirds, so I assume they like it."
Nichols said he probably ended up with 10 or 11 kegs of the East Troublesome Pale Ale and, for this go round, when it's gone, it's gone. But, with the response he's been getting from the beer he said he may add it to his brewing quiver.
In addition to being on tap at the six craft breweries, the beer will also be available to-go in limited quantities around Grand County. Additionally, Grand County distilleries Fraser Valley Distilling, Idlewild Spirits, Blue Valley Spirits and Steamboat Whiskey will allocate bottle sales to the Grand Foundation as part of this effort.
For those who want to try their hand at brewing for the cause, Root Shoot is hosting a homebrew fundraising competition, making the recipe for East Troublesome Pale Ale available to all homebrewers to create their own rendition of the beer. The entry and drop-off window takes place from Dec. 14, 2020 – Jan. 31 2021. The virtual awards ceremony will take place on Feb. 9, 2021. 100% of the $20 entry fee will be donated to the Grand Foundation Wildfire Emergency Fund.
For more information about The Grand Foundation and to donate directly, visit grandfoundation.com.
---