No Comments
Bonneville Brewery | Redline Irish Style Red Ale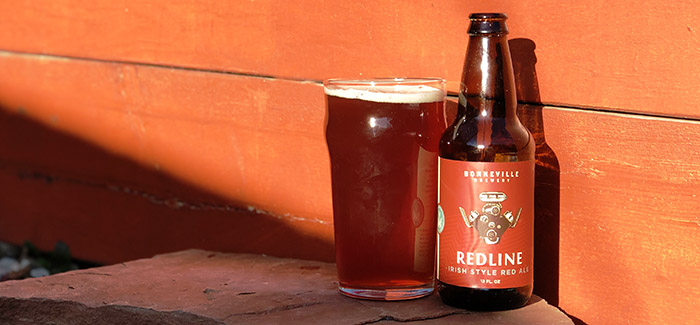 Thirty-five miles west of Salt Lake sits Bonneville Brewery. The brewery sometimes gets lost in Utah craft beer conversations because it's outside the capital city and it's been brewing award-winning beers going on eight years now, which often means it's excluded from the new-school–cool-kids-club.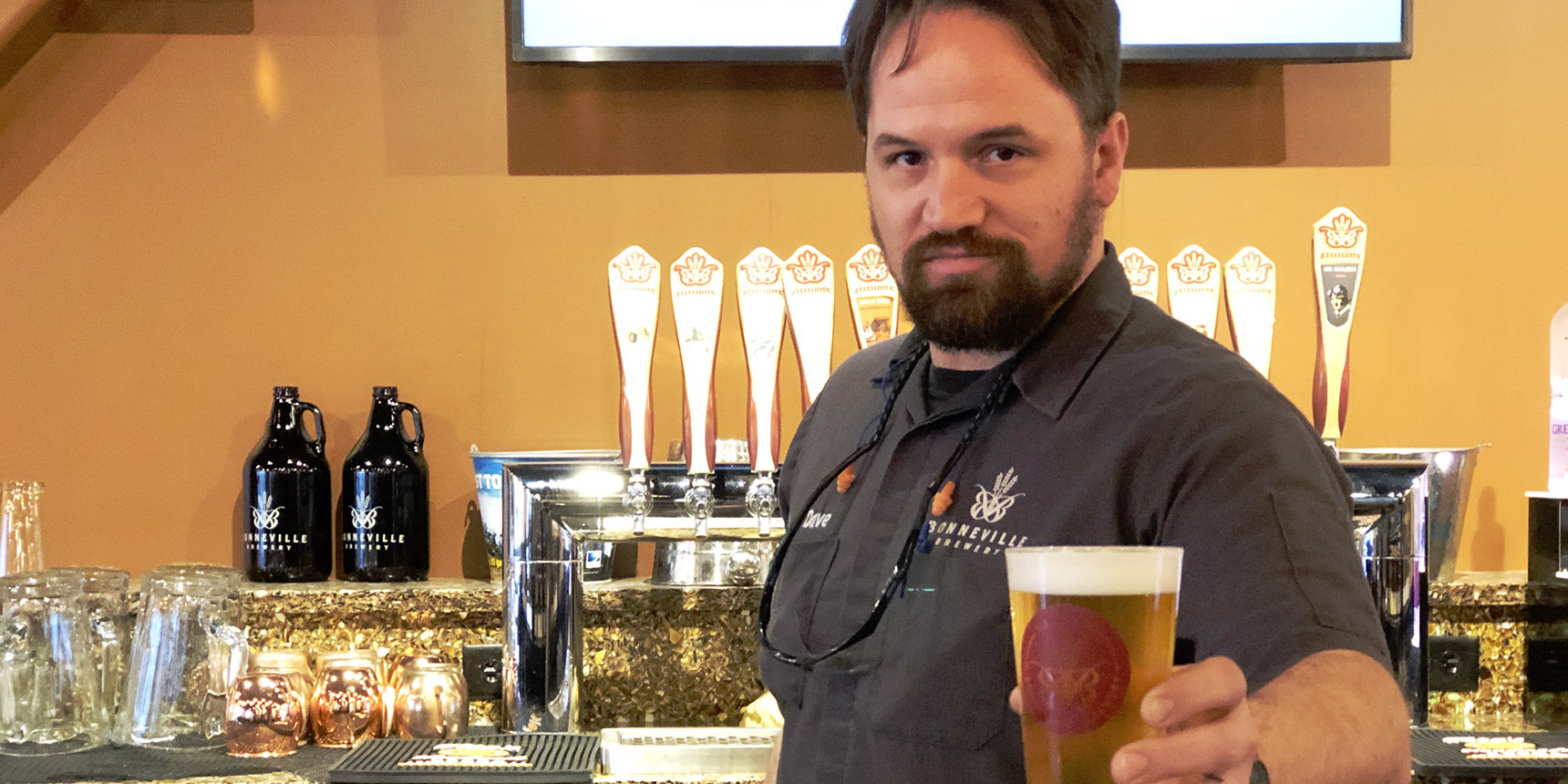 Dave Watson, who's served as the head brewer since the Tooele brewery opened in 2012, continues to give Salt Lake beer drinkers a reason to head west.
The beer for which Bonneville is perhaps best known is Redline Irish-style Red Ale. It's a perfect shoulder-season beer to mark the transition from winter warmers to crisp refreshers.
The 5% ABV brew pours a reddish-brown—that pops a bright red in the sunlight—and features a creamy off-white foam cap that sticks around just long enough. Aromas of oven-fresh bread and a touch of caramel sweetness are present.
On the first sip, notes of toasted cereal and caramel shine. Roasted malts and a muted hop spiciness round out the red ale.
"It's definitely our most complex grain bill," Watson says. "It makes it a pain to mill in, but the resulting smell in the brewery makes it all worth it."
Watson uses a combination of British and Idaho pale and two-row malts. He adds a host of specialty grains and caps the sparge with a small amount of hand-milled UK roasted barley. That, he says, gives Redline its characteristic red hue and adds a hint of roast to the flavor.
The beer is hopped with Nugget and Whitbread Golding Variety. A house ale yeast does its job to deliver a clean, drinkable beer.
The Birth of Redline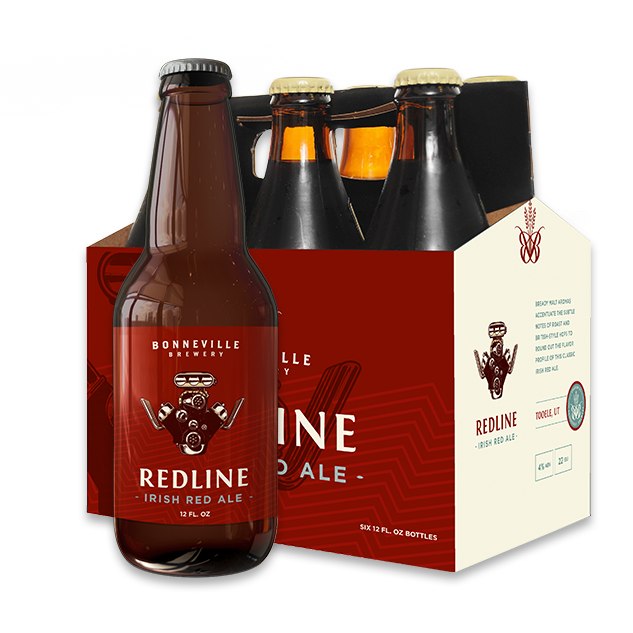 Watson, a longtime homebrewer before turning pro, developed the Redline recipe years ago. Not long after he arrived at Bonneville, the brewery owner asked if Watson planned to brew any seasonals.
The question arose while Watson was teaching Bonneville's brewpub staff how to properly serve beer. Taken somewhat by surprise, the brewer turned to a tried-and-true recipe. The rest, as they say, is history.
"It's a recipe I'd been doing for years," Watson says. "It's a style I really like, one you can always go to. And there aren't many of them, so it fills a little spot that isn't occupied."
Redline was the brewery's first seasonal offering and quickly became a fan favorite. Now, it's brewed year-round and could be considered Bonneville's signature beer. It's available on draft at the brewery and in 12-ounce bottles around Utah.
---