One Comment
T.F. Brewing | Albion Belgian Trippel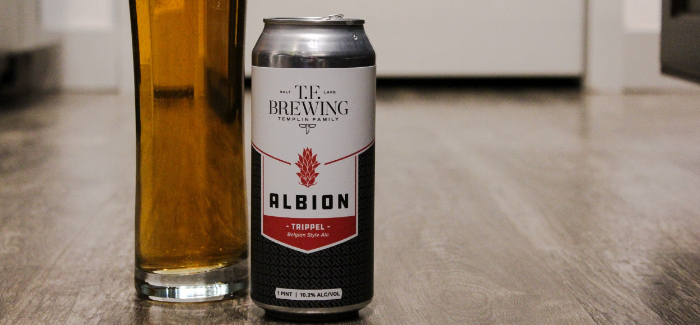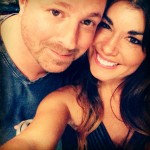 The Utah brewing community was a little bit shocked when Kevin Templin left his long time position as Head Brewer at Red Rock Brewing Co. To us it seemed like an abrupt mic drop that didn't make sense. After surviving the initial shock, we took comfort in the fact there must be something brewing in his mind. So we patiently let the months pass by. As the seasons morphed and the local craft beer continued to thrive, we might have almost moved on. Then, Kevin was back with a bang just as quickly as he had left—and this time he brought along the whole family!
The Templin family and a few close friends launched T.F. Brewing with all of the bells and whistles in late 2018. It's a grueling process to pull off, but it appeared as if the brewery popped up in just a matter of months. Suddenly we had another option of a highly regarded beer house with a beautiful inviting space. T.F. Brewing positioned itself as a leading beer location in downtown Salt Lake City from day one. They thrusted into the scene with traditional German-style brews that match the quality of this beer guru's previous gig. And although providing a hearty tap selection, a standout is the 16-oz. aluminum tallboy of the often sold out, Albion Belgian Trippel.
https://www.instagram.com/p/BsLssdqhFsE/
Poppin' the top of the can releases an effervescent vapor. Pouring Albion into a tall pole glass makes sense—the loftiness consents to hold every drop of liquefied goodness and concentrated aromas. A crystal-clear beer with a toffee orange hue cascades into a rising bright-white head of foam. This Belgian-style ale unleashes scents of sweet floral notes with a hint of spicy tangerine that invade and dive down the nostrils. The plunging smell introduces the mildly bitter taste before it even touches your lips. Ample flavors of sweet banana, powdered sugar, caramel and clove are well balanced. This is a very drinkable beverage with a mostly velvety mouthfeel and a hint of moderate carbonation.
Albion comes strong at 10.2% ABV, but you would be hard pressed to figure out where those sly spirits are hiding. As a result, this beer is a pleasant example of the style. T.F. Brewing sure has delivered a sneaky little devil. Not much of a warming sensation comes forward, so the alcohol proves deceptive. It is easy to have more than one… In other words, pace yourself friends.
We are excited to have the Templin family back in the Utah beer game. It is obvious Kevin thought about this venture for some time. Whether for years it was just a dream and all of a sudden the opportunity to make it a reality presented itself, or Templin quietly executed his plan with ease; we may never know. Unless we ask. We could have asked when he disappeared and he might have told us—but probably not because that is a much cooler move and we wouldn't expect anything less.
Prost!
Chris & Sylvia are a #craftbeercouple who love everything beer! Check them out on Instagram @chrishollands & @sylily
---