No Comments
Stone Brewery Co. – Levitation Ale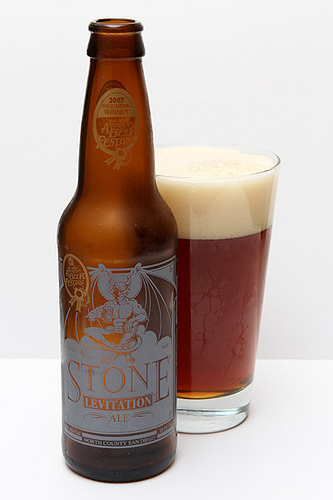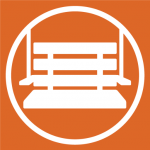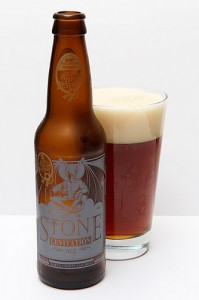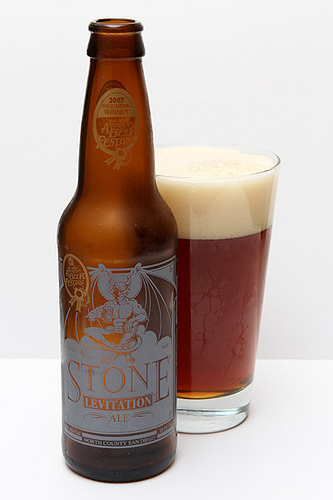 Levitation Ale – Stone Brewery Co., Escondido, CA
ABV: 4.4%
IBU: 45
For the past couple of years, I have found that almost all the beers I have had at Stone Brewery have been a great treat and always something I look forward to drinking. That being said, it comes as a huge disappointment for me to drink this beer. I guess with so many good beers this brewery produces it is only natural there is at least one I can't get behind.
I realize this beer won a gold in the Great American Beer Festival for the Best Red/Amber Ale category back in 2007. I also realize the people who judge this beer know way more than I think I ever could. As I am writing this I can feel a hundred eyes looking at me, shaking their heads, and discrediting everything I have ever written or will ever write. But my mother raised me not to lie, and to stand up for what I believe in.
When I first poured this beer, the deep red color really caught my attention. Even the sweet smell was a complete delight. Then, once it hit my tongue, it was as if a crowd of a thousand people gave a collective sigh of disappointment. There just wasn't as much flavor as I was expecting. There was nothing that caught my attention. I respect everything Stone has done. With all the accomplishments and awards this beer has won, I am hopeful someone out there on our porch can help me out with why I don't understand this beer.
I would recommend you do try this beer, however. You can't let an amateur beer taster like me dictate your decision. When you do try it, drink it outside, in the shade. This beer is too light to enjoy anywhere else.