No Comments
New Belgium Partners with The Source Hotel on The Woods Rooftop Bar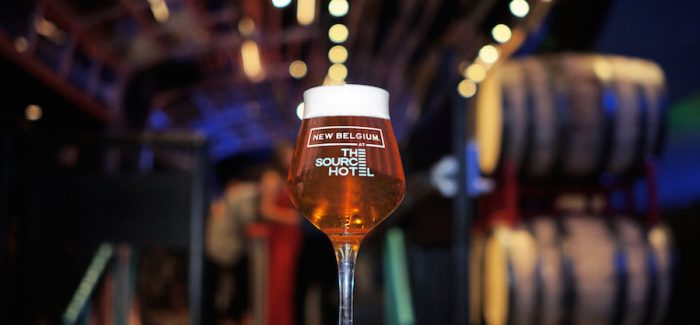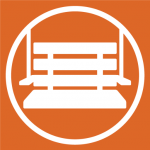 The long-awaited project pairing a budding local mixed-use development empire in Zeppelin Places, with one of craft beer's most storied pioneers, New Belgium Brewing, has finally opened to the public.
The Source Hotel, the fourth major mixed-use space in Denver's River North Art District from the Zeppelin team following Taxi, The Source and Zeppelin Station, has been a long time coming. In fact, New Belgium Brewing and Kyle Zeppelin's team had been collaborating on this project since 2014. Normal construction delays and accidents made opening a practice of patience for everyone involved, but the excitement was palpable as Kyle Zepplin (developer), Stephen Dynia (architect) David Stutz (The Source Hotel GM) and Kim Jordan (New Belgium) addressed the crowd at the soft-opening this past Thursday.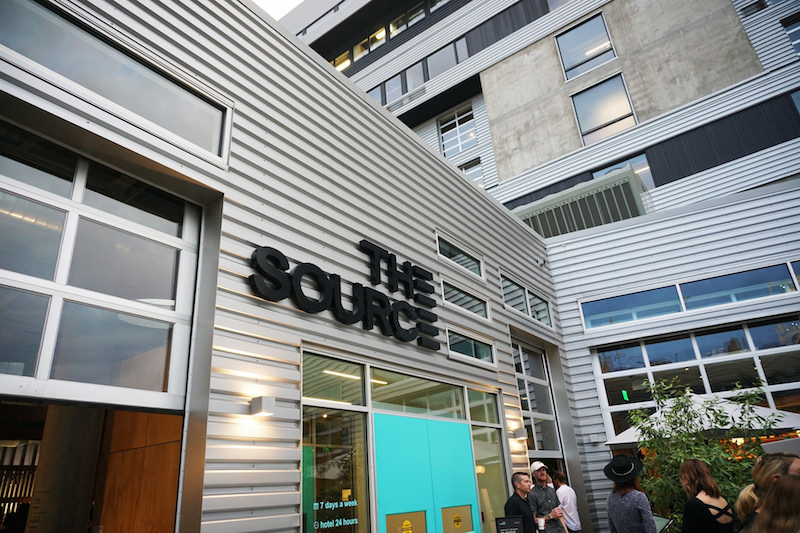 Kim Jordan, CEO of New Belgium Brewing, described the partnership as a natural fit for NBB. "The breadth of our creativity at New Belgium for over 27 years made looking at The Source, a group of extremely creative people in their own fields, a natural partnership."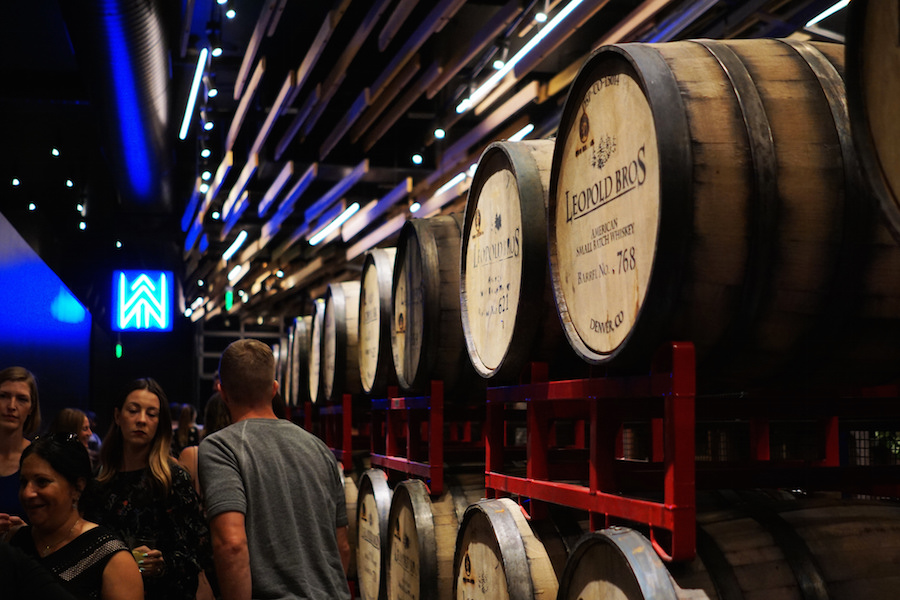 The Source Hotel will house New Belgium's 10-barrel pilot brew system, focused on producing experimental batches for The Woods bar upstairs. The bar, which is helmed by Denver Chef Brandon Biederman also showcases a small collection of the Fort Collins-based brewery' experimental barrel-aging program. New Belgium's thoughtful and deliberate partnership with Zeppelin Places not only plants a firm outpost in Denver's thriving craft beer market, but also brings relevance and innovation back to their fan base of loyal craft beer drinkers.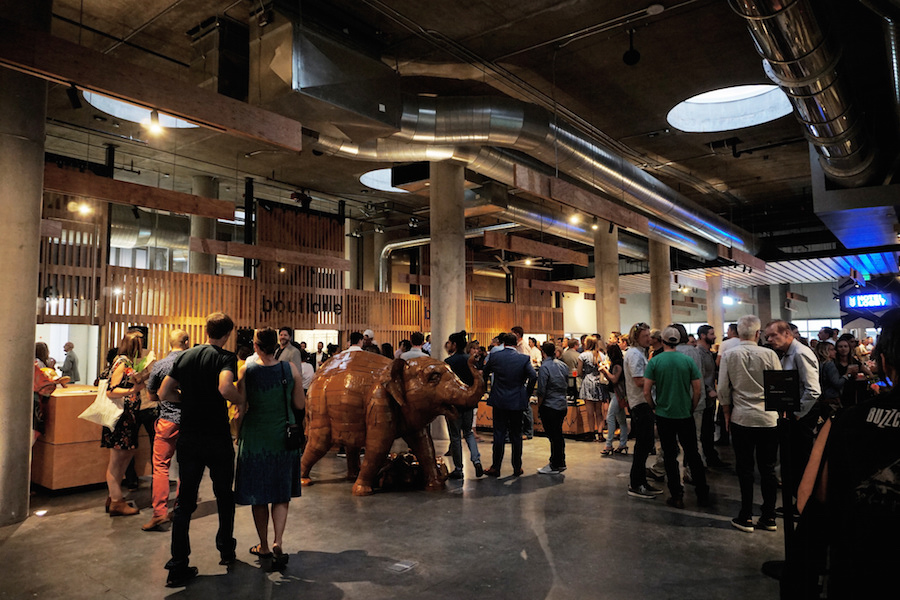 Partnerships like this one have worked for other breweries in the past. Dogfish Head has worked with the collective eatery, Avanti Food & Beverage, since 2015. With 10 taps on site, it is Dogfish Head's largest consistent tap presence for the brewery outside of their home state of Delaware. It seems that this strategy of not opening a location all on their own, but working within a partnership, may be a way for these breweries to break through the noise of taprooms in Denver and capitalize on a constant influx of patrons who may not be their stereotypical craft beer enthusiast.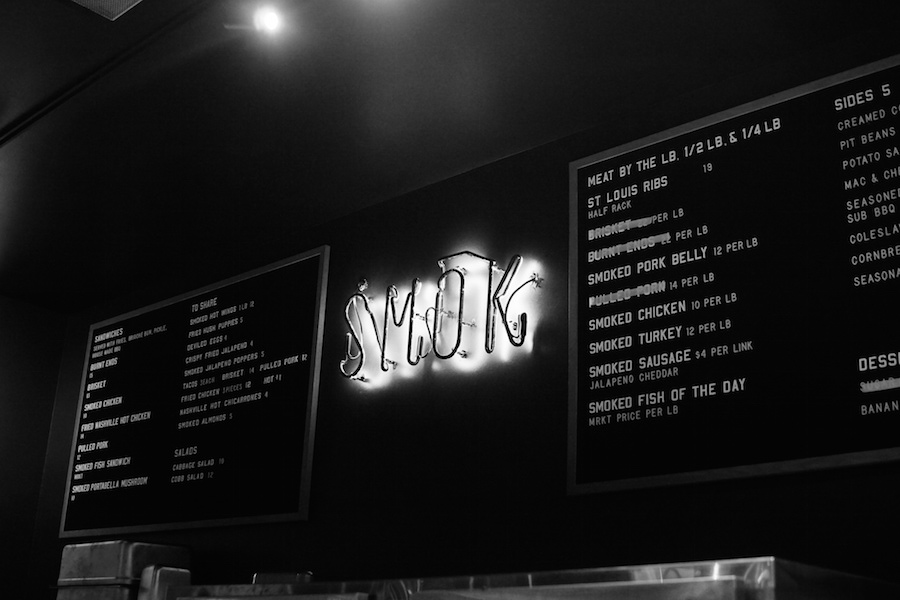 The Source Hotel features two restaurant concepts, Smok, Chef Bill Espiricueta and Chef Steve Redzikowski of Oak at Fourteenth and Acorn's take on modern barbeque, and Safta, Chef Alon Shaya's interpretation of modern Israeli food. Non-culinary storefronts within the space include Station 16 art gallery, Beet & Yarrow, a floral and gift shop, Barber X barber shop, a record store kiosk/listening station from Vinyl Me, Please, Eyes Open fashion shop, and variety of other shops and vendors in the market space.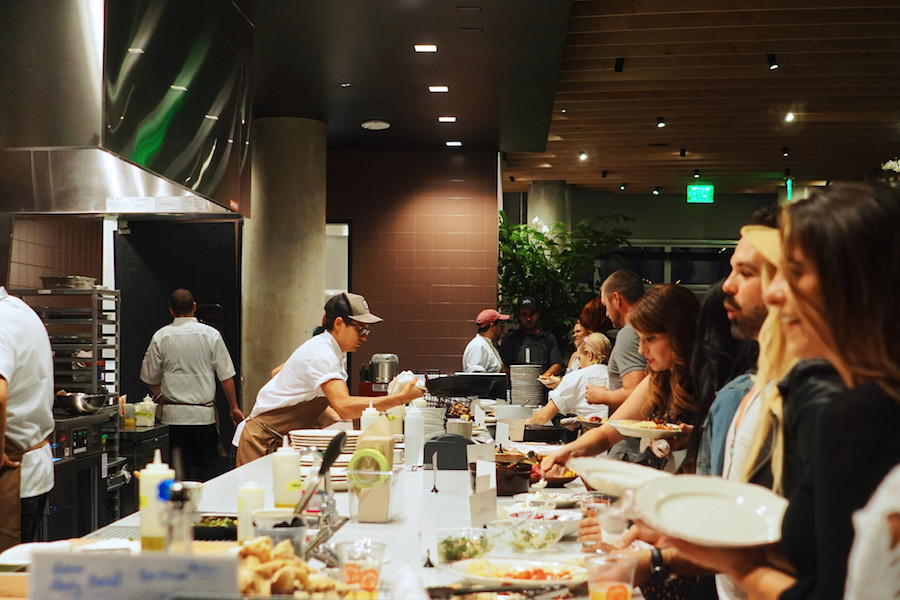 New Belgium's taproom, The Woods, features stunning mountain views, contemporary design, and a small rooftop wading pool in addition to the experimental barrel-aging show room. While nothing can truly compare to the awe-inspiring feel of being completely surrounded in New Belgium's foudre forrest at their Fort Collins brewery, they have tried to incorporate some of that aesthetic at this new location with the barrel-lined entryway and the wood accented ceiling and floor. There will be no shortage of choices at The Woods. Behind the bar fourty-six taplines are housed, half of which will pour both staples and new creations of New Belgium. The rest of these lines will host an ever-changing lineup of other craft beers as well as six wines and five cocktails.
Keep your eyes peeled on The Woods, there's sure to be some interesting and innovative beers coming out of this pilot barrel-aged program.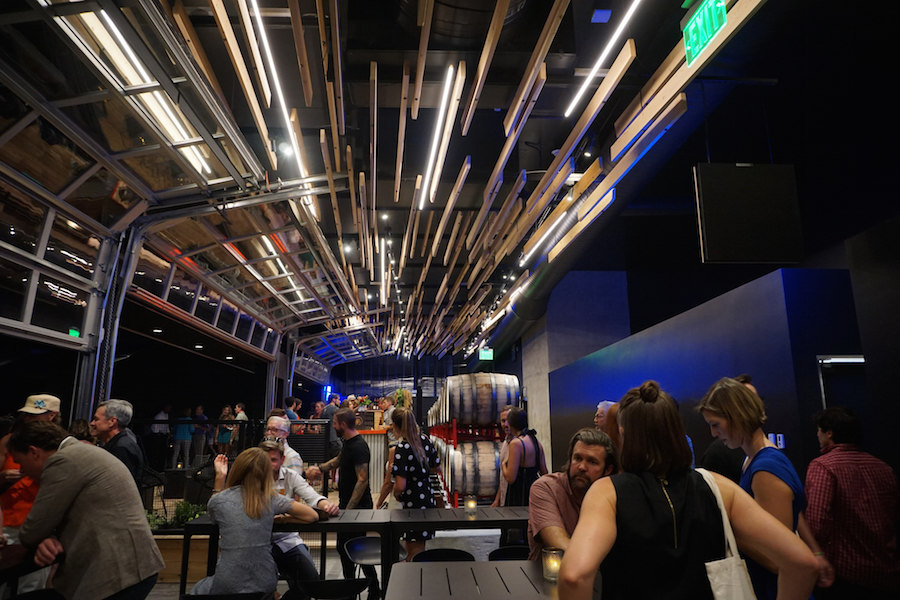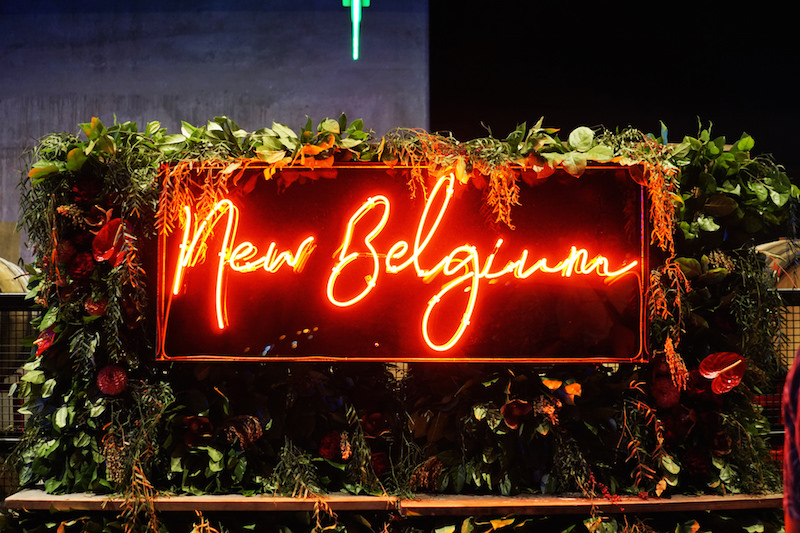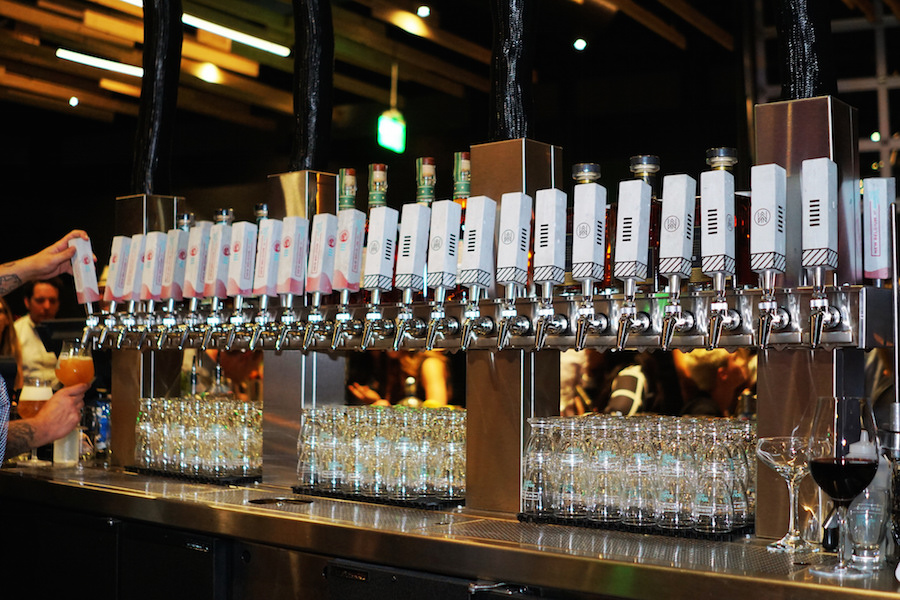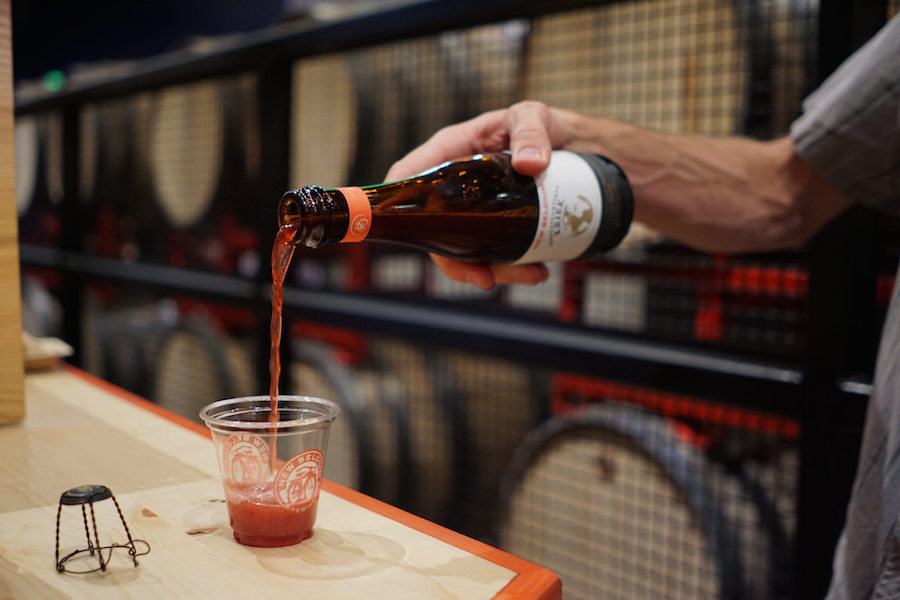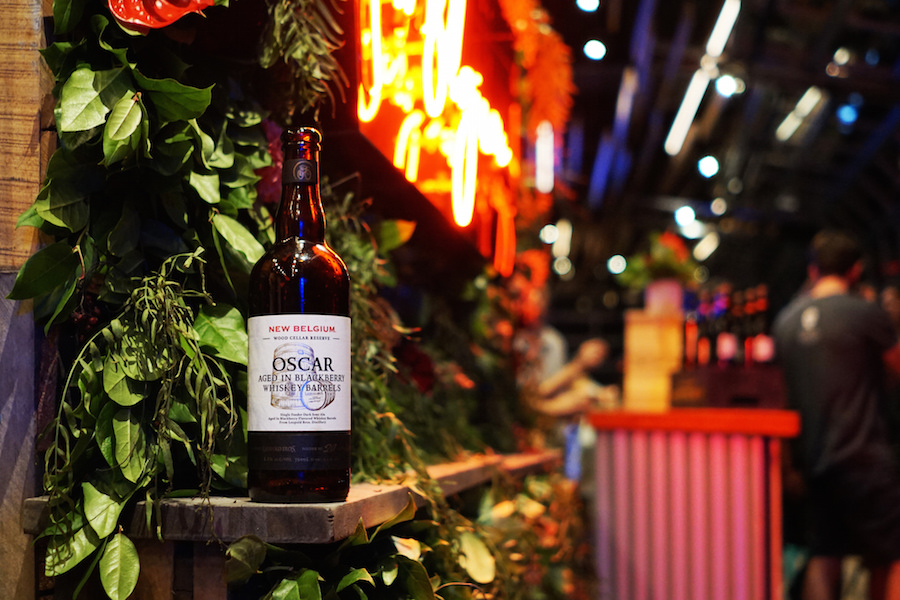 ---