No Comments
Half Acre's The Big North Celebrates Duality of Mainstream Appeal & Creativity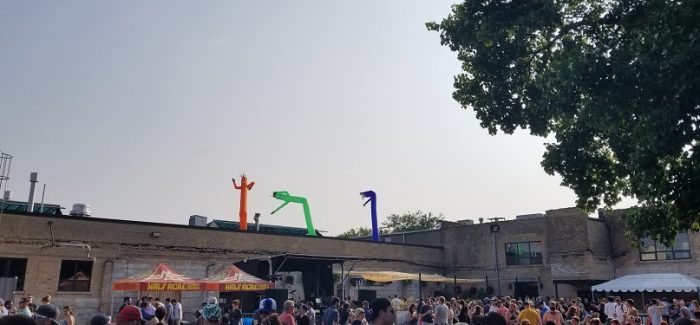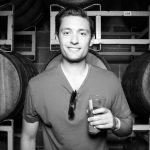 This past Saturday, beer fans from across Chicago (and the larger U.S.) made the trek to Half Acre's Balmoral home to partake in the burgeoning beer fest called The Big North. Half Acre has hosted this event for three years running now. Each year is bigger, each year is better, and each year, the beer list grows to eye-popping quantities. The third iteration of Half Acre's beer celebration did not disappoint as hundreds of sudsed-up beer fans took in a picturesque summer evening across Half Acre's ever-expanding campus. The event is special for many reasons, but it's also an important milestone for Half Acre's self-titled pursuit of "duality," which means that they're able to make enough mainstream brews to keep business moving, while also keeping their creative and experimental programs producing at a high clip. The result of Half Acre's pursuit was witnessed on Saturday, and boy did it taste good.
This year's beer list was exceptional, as was the music, service, and aesthetic that enveloped every facet of The Big North. That said, this was a beer festival, and Half Acre really went all out, pouring over 60 different beers, including a bunch of Benthics, Wyld offerings, and numerous lactose-infused IPAs, alongside trusted staples like Vallejo and Double Daisy Cutter. According to Half Acre's Creative Manager Meredith Anderson, this year's list was their biggest ever – it was also their most balanced.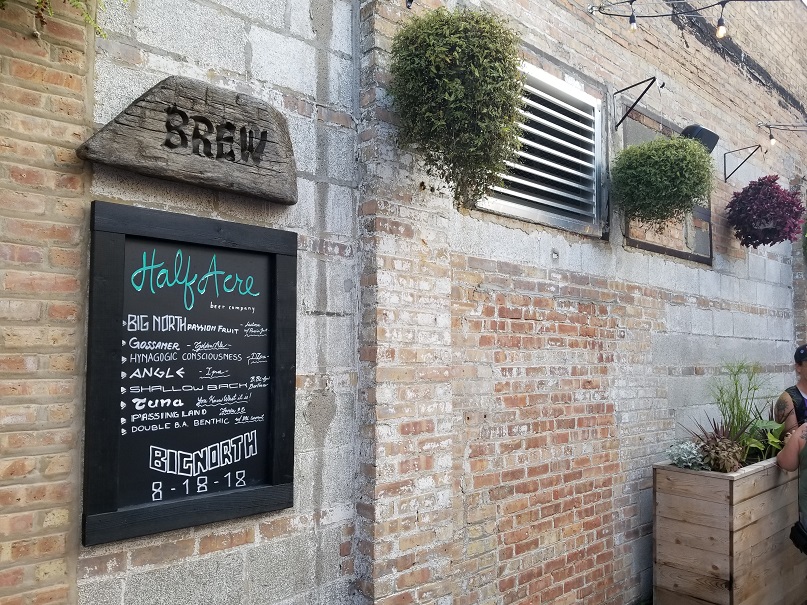 "The variety we're able to display at this event is largely due to what we consider our duality. Our focus on wild one off experiments alongside steady production of something like Tuna ~ everything moves the larger flow. In terms of having it pulled together, every year we're trying to make it even more engaging than the year before, so there's not a lot of rest involved."
https://www.instagram.com/p/BmomXvyhRUb/?hl=en&taken-by=halfacrebeer
It's not often that a brewery can surpass expectations across multiple beer styles, especially given the lofty standards of your average Untappd reviewer, which makes what Half Acre does that much more impressive. The first two beers I had couldn't have been more different, yet both were exceptional. First was Wij, a deliciously fruited IPA with a dash of tartness. I followed that up with the palette-busting Your Peppermint Patty Benthic which tasted incredibly similar to the actual candy – albeit with a 14% kick. Overall, Half Acre really flexed its muscles when it came to their barrel-aged stuff, as their Benthic and Big Hugs variants drew huge lines throughout the evening. Their Bon Hut and Cay Hut barrel-aged sours were also deliciously refreshing, pouring a deep red and offering a huge hit of fruit with a clean, dry finish. Half Acre's Anderson tells me that Cay Hut should see bottles this year which is good news for Chicago beer drinkers.
.@HalfAcreBeer throws a heck of a party. #BigNorth pic.twitter.com/IJ41StR87I

— Taylor Laabs 🍺 (@TaylorLaabs) August 18, 2018
If you got tired of the beer, which was admittedly hard to do, the Balmoral brewer also provided free kegs of their sparkling water program, which was a huge hit. The sparkling water, my favorite being Pina Colada, was instantly refreshing and helped settle a stomach that was going to war with all of the various beers I had poured into it over a short period of time. The addition of the sparkling water program was a shrewd move by Half Acre. I'm excited to see where it takes them in 2019.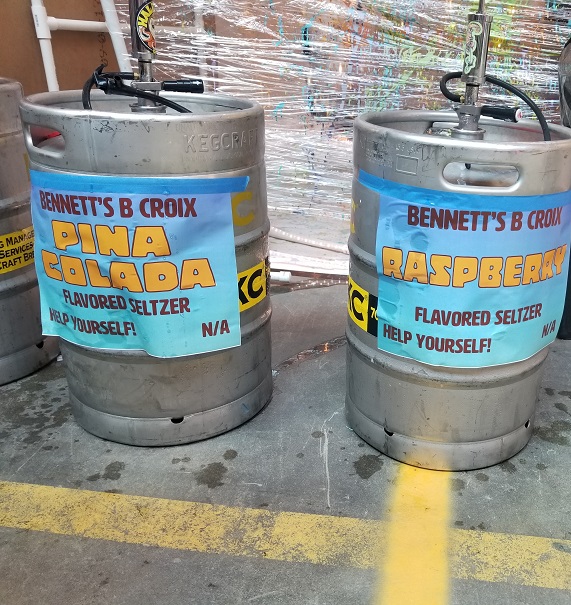 I'd be remiss to not wax poetic about Half Acre's IPAs and Pale Ales, because at the end of the day, their achievement of duality has a lot to do with the success of heavy hitters like GoneAway, Deep Space, and Vallejo. And while all three of these were available on Saturday, the eyes of many festival goers diverted to some of the rare pours – and they did not disappoint. For starters, this year's Big North, a bit more tart than in the past, remains an awesome beer and I'm pumped that it's seeing cans for the first time. Part of me wishes they would also can the passion fruit variant which was showcased on Saturday as well.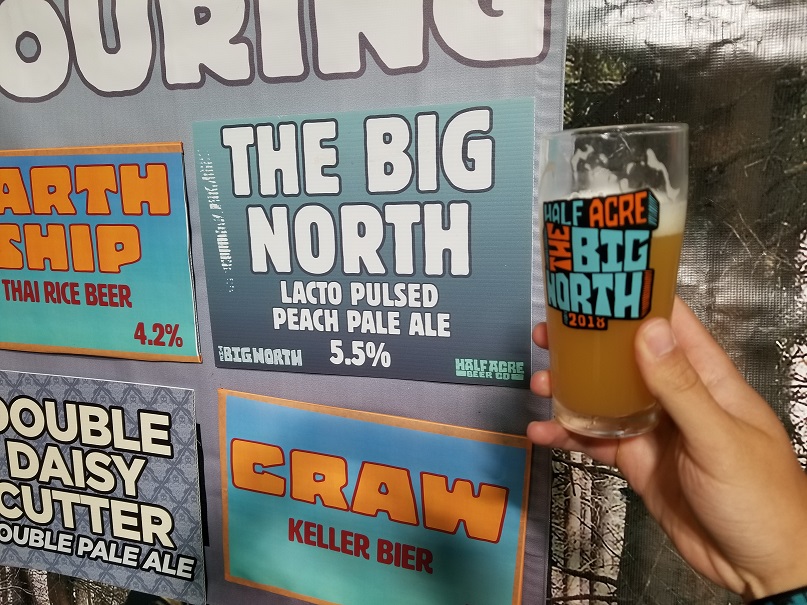 Other IPA favorites included Hynagogic Consciousness, an insanely fruity experience for the huge amount of hops this DIPA has, and Eat Shop IPA, which thrived thanks to Half Acre's expert usage of lactose to amp up its smoothness. That said, my favorite beer of the day had to be LA Looks, which had milk sugar (yum) alongside a generous portion of coconut, creating a very smooth, Pina Colada meets Hazy IPA vibe that was incredibly drinkable for it's high ABV profile.
Half Acre knows how to throw a party if the full beer list and attendance sheet is any evidence. Thankfully, they also like to get in on the celebrations. "It's nice to draw more people to our space, to experience the most ultimate Half Acre evening. We sell beer all over Chicagoland, but a lot of people just drink us at their local spot, it's important to have the opportunity to present a more complete picture," said Anderson.

I'm already counting down to next August to see what Half Acre has brewed up for round 4. Cheers!
---