No Comments
Exploring The Perfect Harmony Found Between Beer Releases & Instagram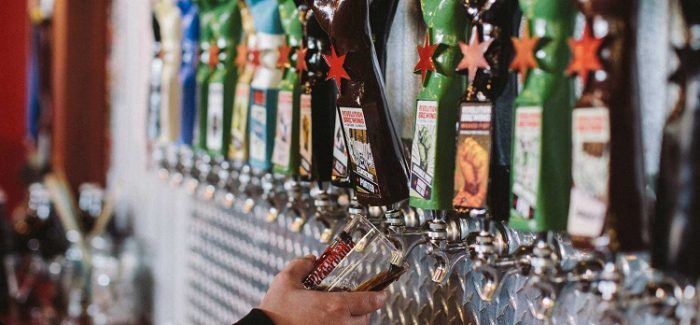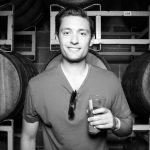 Scroll through Instagram's visual-forward feed, and you'll find pictures of people celebrating life events, vacations and accomplishments—along with a heavy dose of very prescriptive sponsored posts that make you question your internet browser's personal data collection policies. You'll also find a bevy of new beers, pumped up by appeasing photos that appeal to both your eyes and your taste buds. While a striking photo of your latest beer to hit shelves is the standard, many breweries have taken things a step further—perhaps inspired by the poetic musings of the Dont Drink Beers Instagram account—to layer their latest beer release with passages of beer-inspired prose. 
The art of the proper Instagram caption for your beer release is a growing one. It has been mastered by big and small brewers alike who leverage their creative chops to shoutout the unique ingredients and characteristics of their latest offering in a neatly formed passage of beer poetry. The caption tends to generate added engagement, excitement and awareness for their beers and is a useful tool for many breweries looking to spread awareness. Two of the best at a proper Instagram beer release post in the Chicago area are Revolution Brewing and Half Acre Beer Company. I asked the wizards behind the breweries' Instagram curtain on what makes their Instagram posts so enticing to their followers. 
One Picture & (Sometimes) 1,000 Words 
In catchy slogans and 30-second Super Bowl ad spots, brevity is crucial for macro beer sales. However, brevity is not as important in marketing craft beer. Macro beers are meant for easy-drinking; craft beers are often meant for much more than that. The same can be said in how these beers are marketed.
While the release of a new lager or pilsner might list the grain bill, calorie count and ABV in short succession, the anticipated drop of a new barrel-aged beer can include a multitude of different descriptors, adjectives and superlatives meant to entice the reader to buy a ticket for the tasting journey. 
The best vessel for selling that journey is Instagram. Twitter's limited character count and Facebook's boisterous comments sections can distract from the core of the release: describing every dripping detail of the beer itself. 
"We all know that Instagram is a really compelling visual medium—it's literally the identity of the platform. But one thing that's underrated is the ability to offer longform copy in a fairly distraction-free zone," said John Carruthers, Revolution Brewing's Communications Manager. "You can't link to anything in the text, you can tag people in the image rather than the text and when hashtags are used, you can stack them at the bottom or in the comments. So you've got this entire wall of distraction-free text, which is sort of an endangered species on the Internet these days. It's a good place to unload everything in your arsenal—whether it's descriptive, narrative or just something fun."
Carruthers notes that the decision to dive into longer-form descriptions of some of Revolution's more complex releases, like the latest releases in their Deep Wood series, wasn't one that came from a sense of strategy. Rather, it came from an excitement to share a beer they're pumped about with the world. 
"The Rev team absolutely loves talking about beer, and the prior 12 months really threw a wrench in the usual way we get to do that over shift pours at the Taproom. Riot Pils was a great example of that. Just a beer we absolutely go nuts for, with an incredible complex story behind it. So eventually all that energy had to go somewhere, and luckily people were into it," said Carruthers.
Waxing Poetic About Barrel-Aged beers 
Big, burly, bruising. All adjectives used to describe the oft-high ABVs of the typical barrel-aged beers. Add in details on the aging process, barrel origins, ingredient additions and more, and you have a cacophony of detail that can be used to describe your latest release on Instagram.
The format—a large, glossy photo juxtaposed with lines of crisp text—appeal to both those thumbing through their feed and others looking to dive deep into the latest offering from their favorite brewery. 
"Barrel-aged beer calls to be described," said Half Acre Founder Gabriel Magliaro. "They're so rich in impact that I think you're naturally looking for descriptors and ways to identify what it is you're experiencing….The entire process is really finding the ways that we connect to things, the inspirations found within the process of making selling beer.  Thinking about beers this way, giving them identity and conceptual merit beyond raw material makes them somehow bigger and more enjoyable."
Magliaro and team commonly wax poetic about their latest Big Hugs or Wyld Cove releases, which is something he says he still enjoys doing. Much like brewing a beer and tasting the final product, describing the beer and telling fans what they can expect or anticipate in an expressive way just adds an extra element to the brewing process that only social media can provide. 
"The amount of time, care and thought that goes into those beers is just immense. If anything, we still manage to undersell it in multi-paragraph format," said Carruthers. "The brew team is constantly thinking years out on this program. The cellar team puts an incredible amount of expertise and care into bringing Deep Wood beers to life. The waves of complex flavors and aromas that come out of this process lend themselves extremely well to deep dives. We plan to keep talking at length about our beers for as long as people are into it."
Here are two of my favorite examples from both Revolution and Half Acre that I think illustrate the creative impact and artistry that the creative teams and brewers were able to convey through Instagram. 
Revolution's Aforementioned Riot Pils Release
View this post on Instagram
Half Acre & The Latest Release From Averie Swanson's Keeping Together Brand
View this post on Instagram
While both breweries are clearly fond of their barrel-aged offerings, the opportunity to brew and create together opens the door for a variety of additional artistic opportunity. Such was the case for Revolution and Half Acre's recent collaboration, On and On Part 1,  a barrel-aged porter, released last year and is described it on the Revolution's site as a "a celebration of friendship, persistence and the revivifying power of time."
View this post on Instagram
Revolution's Carruthers labels the two-part release as a "home-and-home" release series, where each brewery will release a beer under their name. Homefield for Part 1 was Revolution which means homefield advantage for Part 2 will shift to Half Acre, which will release a Barleywine. One thing that won't change across each release, outside of the impressive craftsmanship and brewing prowess put into both beers by two of Chicago's most-esteemed breweries, is the level of detail put into the beer, the branding and the Instagram description. 
"Rev and Half Acre are two of the longer-tenured breweries in Chicago craft beer. We're old friends, and the time was long overdue to make a beer together. Ours is an Imperial Porter, theirs is a Barleywine, and the common language is the barrels and time. We're all looking forward to seeing the magic that Half Acre works with Part 2," said Carruthers. 
Cheers!
---