No Comments
Silver Bluff Brewing Co. | Mexican Lager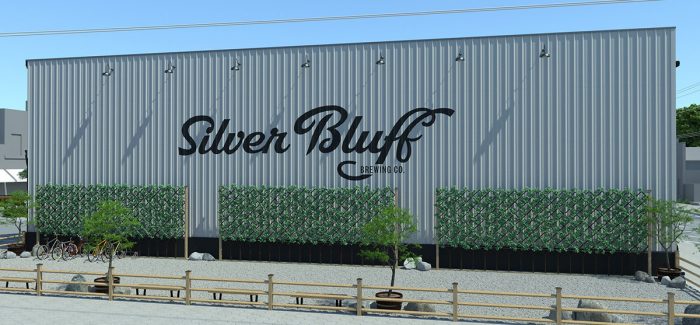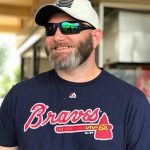 Silver Bluff Brewing Co., located on the beautiful Golden Isles (Brunswick and the barrier islands of St. Simons Island, Sea Island, Little St. Simons Island and Jekyll Island) on the Georgia coast, brought home some Silver recently at the 2020 U.S. Open Beer Championship. Silver Bluff Brewing was awarded the silver medal for their Mexican Lager in the International Style Pilsner category. Let's dive in to learn more about this award-winning brew.
We reached out to Jeff Coyle, one of the co-founders of Silver Bluff Brewing, to find out what makes their award-winning Mexican Lager so special. Coyle stressed that the main thing that makes their beer so good is the quality of ingredients and being adjunct-free. Using corn in the form of flaked maize is commonly used in brewing Mexican Lagers among macro breweries; other forms of adjuncts might also add flavor to the beer. Silver Bluff Brewing doesn't add any adjuncts to their Mexican Lager–including corn in any form. The result? An exceptionally brewed Mexican Style Lager that's full of flavor.
Upon the first sip, you get impeccable tasting notes of biscuit and a hint of caramel that finishes off with a nice crisp mouthfeel. This might be a full-flavored Lager but it's light enough in body to keep it from feeling heavy while drinking it. It really is an enjoyable beer to either relax and enjoy the flavors or if you are outside on a hot summer day enjoying the weather and having a few beers. While there are several other options of Mexican Lager out there on the market to choose from, you'll be hard-pressed to find a better quality Mexican Lager than this offering from Silver Bluff Brewing. Speaking with Coyle, he explained that a lot of Mexican Lagers are enjoyed with a lime, but he prefers to drink their Mexican Lager without one. Adding lime to this beer might actually take away from the superior drinkability of this beer…but to each their own!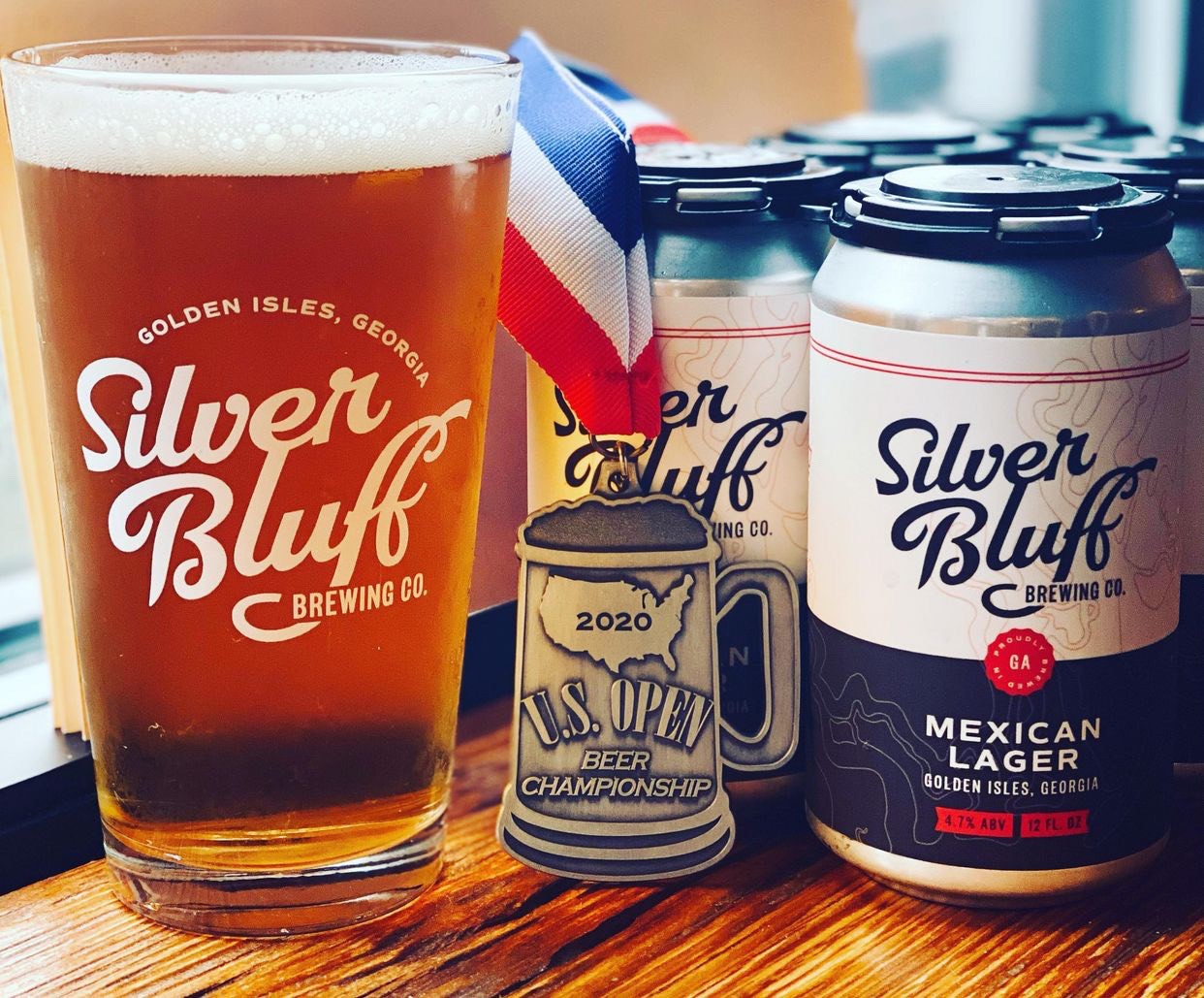 As referenced above, Silver Bluff won a silver medal at the U.S. Open Beer Championship for Mexican Lager which is quite a feat for any brewery. But, to put things in perspective, Silver Bluff just opened in July of 2020 and already has a silver medal for one of their beers. Per Silver Bluff's website, the recipe for Mexican Lager was a recipe that co-founders Kevin and Jeff Coyle had been brewing on their respective homebrewing systems for years. Head brewer Brodie Pierce took that and ran with it, creating an award-winning flagship beer in the process.
If you find yourself down in the Golden Isles, be sure to stop by and check out Silver Bluff Brewing and grab a Mexican Lager or one of their other high-quality beers–you won't be sorry!
---