No Comments
Brewery Showcase | Wayward Lane Brewing Co.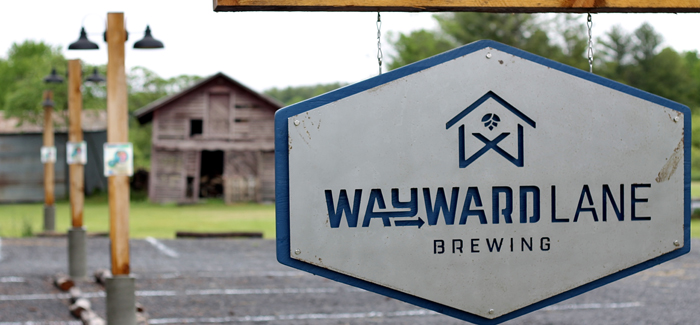 Wandering around the countryside in Central New York, it's not uncommon to find a stray hop bine growing along the edge of a field. You may even find a hop house, a unique architectural relic from a bygone era. These are harder to spot as most simply look like a dilapidated barn. However, at Wayward Lane Brewing Co. in the town of Schoharie, one of the state's newest breweries has renovated one into a modern farm brewhouse.
This part of New York was once critical to beer production in the United States, providing the majority of the industry's hops. It attracted Adolphus Busch, who purchased a hop farm in nearby Cooperstown. Several factors decimated the industry in the early 1900s, but regional hop production has recently shown signs of life. While hop growth will likely not be a focus for Wayward Lane, they are a true farm brewery, growing fruit trees, berries, vegetables and herbs. There's also an on-site apiary with 50 hives.
The sixty-seven-acre site was a dairy farm, operated by partner Andrew Rowles' grandparents. At that time, the hop house was used to store tractors and farm equipment. After his grandparents passed, the family held on to the property. As three friends from college were looking to start a brewery in Colorado, Rowles pitched the idea of doing it on a farm in New York. Co-founders Adam Rosenthal, Abbie Hansen and Kyle Bergen came to visit, saw the potential, and Wayward Lane Brewing was born.
The apiary is a separate entity called Hop House Farm. If you're thinking mead, don't count on it. That said, you may see honey make its way into some of their Saisons and Wild Ales. According to Rosenthal, Head Brewer:
In some of our clean sacchromyces ferments, we will add honey in the whirlpool to add delicate aromatics and simple sugars which aid in drying the fermentation. We will also use honey on the hot side or during fermentation in some of our wild fermentations, both coolship rested and mixed culture to add complexity and even more sense of terroir. We also plan to bottle/keg condition all of our coolship/mixed culture beers with raw honey instead of a processed sugar source.
The brewery was bustling on a recent visit to this rural location. Though they have been doing sales to-go and making appearances at regional farmer's markets, it was just their second weekend open for on-site consumption. Despite the bleak weather and the fact that this new brewery and its owners have few established connections in the area, it's impressive that they were able to draw that volume of people to a remote setting so early on.
They've been cranking out IPAs, Pilsners, Saisons and Stouts. There are also a couple of batches of Wild Ales in barrels that were inoculated in their coolship. Time will tell what type of character the airborne yeast from this hillside farm will bring to the beer. Rosenthal anticipates letting these age in the barrels for at least one year before putting them in bottles to condition.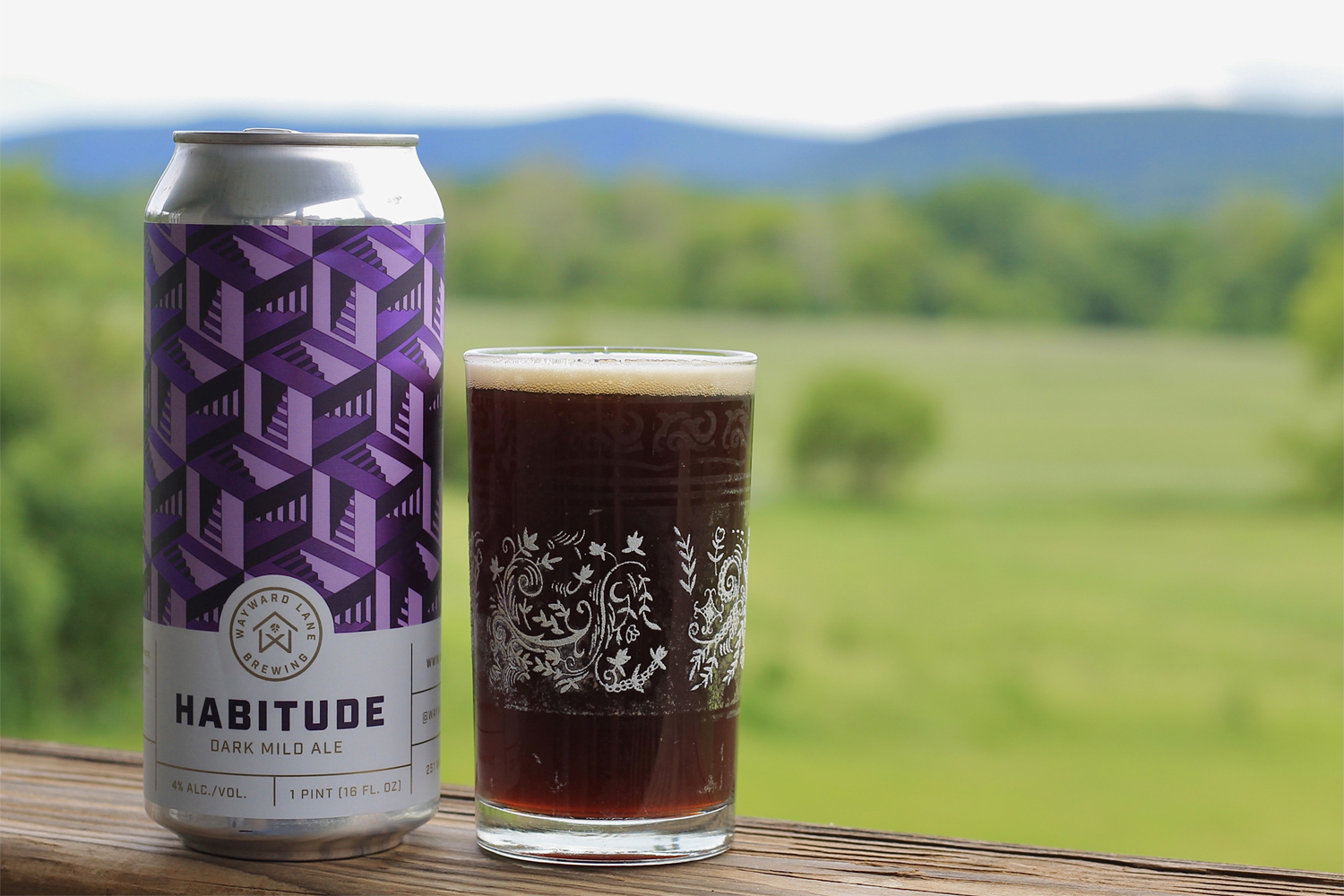 The brewery was sold out of its canned Pale Ales and IPAs. However, a pleasant surprise is that they've brewed a Dark Mild and they still had some cans available. This beer was also available on tap, which they serve through a Lukr side-pull faucet. At 3.8-percent ABV, the malty brew was the perfect accompaniment to enjoy over a cool, rainy afternoon.
The oversized seven-barrel brewhouse has some room for growth. However, it's easy to see how the space will be limiting in just a few years. Fortunately, with an abundance of land, an expansion won't be a problem, and Wayward Lane already has some ideas.
---