No Comments
River North Brewery | Our Unified Theory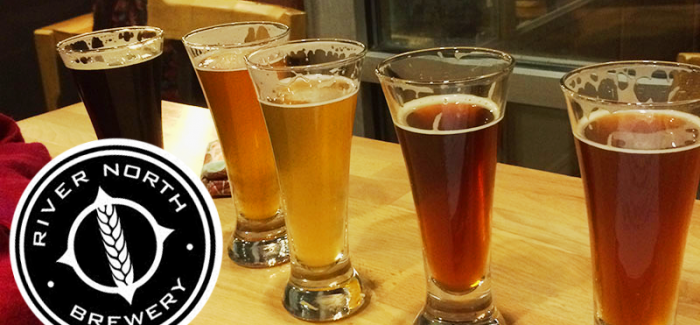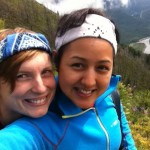 River North Brewery 2401 Blake St. #1, Denver CO, 80205 Summer Hours: Mon.-Thurs. 3-9, Fri. 3-10, Sat. 1-10, Sun 1-9
A variety of food trucks park outside River North during brewery hours. Catch them on Wednesdays through Sundays in Summer 2014.
It was the night after a long day, and my girlfriend Kelissa and I walked the halls of our new apartment building in search of beer. "Let's try this door," I suggested, veering right. We emerged from the musty stairwell, and lo and behold, River North Brewery stood shining in Belgian golden glory. We ambled across the street and went inside.  The day's journey had been long- we'd started the morning at 6 a.m., spent the day at work, and fit in a weights session only an hour earlier. There in River North, with the familiar scent of hops and sticky brewery malt in the air, we settled in next to other weary, thirsty travelers and scanned the drink chalkboard.
River North has a classic style – black, metal decor, a small and echo-y taproom, yet generally cozy and full of beer lovers in search of something non-traditional, like a quadrupel or perhaps something barrel aged and imperial. We took an oak-aged imperial wit christened "Unified Theory" back to share in a nook behind the glass entryway.
Unified Theory has a delicious citrusy-spicy wit scent (derived from the yeast strain) with a tinge of strong alcohol, and a back-of-the-throat golden sweetness at first sip. Too sweet? No, we decided, dynamically so. A yeasty dryness at the end balanced out the oaky, almost overwhelming sweetness. The oaky balance is just right, derived from freshly-cut toasted oak spirals added straight to the fermenter. Delicious. The second sip was even more balanced, as it often is. Very refreshing, we noted.
We wondered aloud: how much does beer context affect taste? Would this particular Belgian taste as refreshing if we hadn't just worked out? Would it be more syrupy if the drinker were particularly dehydrated?  What events in the day influence your end-of-the-day beer experience? A few more sips till we reached half glass, and we felt a heady buzz from 8.5% ABV combined with recent cardio activities.  There are benefits to sharing your beer with a friend, though some may disagree.  The beer doesn't get too warm, and it isn't a full commitment if you harbor regrets about your choice. In a moment of silence, Kelissa sacrificed the last lukewarm, wheaty sip to me as she played Quiz Up on her phone.
One beer down between us, and we decided to go all in on a full flight. On tap that evening: Hello Darkness (a black IPA), Hoppenburg Uncertainty Principle (a Belgian style IPA), A TRVE brewery collaboration (barrel fermented single, made for Denver Collaboration Fest), Quandary (a quadruple), and a small-batch Belgian dubbel.  Our friendly beer-tender even threw in a taster for free! We got to work, sorting out our favorites, sipping down each mini pilsner glass.  I gave Kelissa a mock job interview in preparation for the next morning's interview.
"As long as a brewery strives for quality and uniqueness, it will be appreciated," my lady quoted, as I jotted some final notes for this blog post. Quality and uniqueness shone through at River North that night, disrupting the normalcy of the day like a sudden, cavernous beer belch. We hopped off our barstools and crossed the street to our new home, feeling slightly more prepared for tomorrow and everything that lay ahead.
Watch for these beers: River North White – a Belgian wit
River North IPA (new as of 3 weeks ago)
J Marie Saison – a farmhouse ale
Unified Theory – a more unique imperial selection
Barrel Reserve 2014 (just released!) – aged with pieces of sherry, wine, and bourbon barrels