No Comments
Ultimate 6er | Chicago Craft Beer Week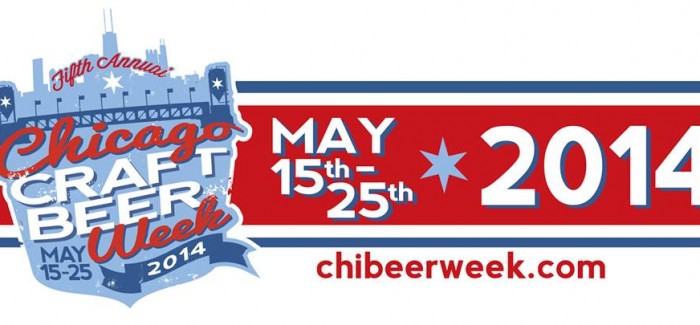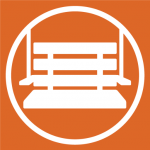 Every year in Chicago, there is a week so huge, exuding so much enthusiasm and love for craft beer and talent (guys, I'm seriously misty eyed over here) that all of us here in Chicago actually need ELEVEN days to pack it all in. Chicago Craft Beer Week (#CCBW) Yes, I get it. A week is 7 days. Try telling that to Illinois Craft Brewers Guild Executive Director, Justin Maynard. This dear man works tirelessly for months leading up to this magical time we're now experiencing in Chicago.
Let this list begin. For the sake of this special week, I have slightly restructured the "6er", pairing my favorite 6 events with a featured brew. While there are over 300 hundred incredible events happening this week and the beer is flowing like wine in Napa, I narrowed it down to my favorites thus far or what I am anticipating for the remainder of the week. Cheers!…Chicago may be a quiet town next week!
1. Beer Under Glass/ Spiteful Brewing: God Damn Pirate Pigeon Peanut Butter Porter 8.2%ABV – This annual event sells out in minutes every April, and for good reason. What better way to kick off such a celebration as CCBW than by honoring our breweries in one of Chicago's most amazing landmarks, the Garfield Park Conservatory. It's a pretty big deal. Rain or shine, this year the craft brew lovers faced the rainy, muddy conditions donned in galoshes, layers, and pretty much anything to stay dry on the outside while wetting their palate with the amazing brews of over 60 craft breweries. It is certainly my favorite event of the year and Spiteful Brewing's peanut butter porter was quite warming on an unusually chilly May evening.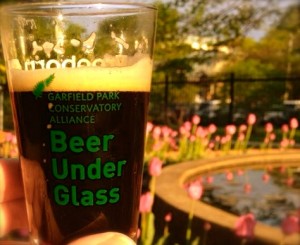 2. Women of Craft Beer/ The Women of Chicago Craft Beer: When Life Gives You Melons Pale Ale 5.8% ABV – Historically speaking, the women of Chicago are straight up badass. There is no denying it. Jane Addams, Ida B. Wells, Lucy Parsons (Haymarket Brewing has a [email protected]%king fantastic beer named after her), Hillary Clinton. The list goes on and on. So no one should be surprised that Hail to the AIe and some of Chicago's greatest women of craft beer (Metropolitan, Revolution, Solemn Oath, Goose Island…) all met bright and early at Temperance Beer Company a few weeks back to brew the second annual women's craft batch. Brewed with the rare Hull Melon hop, this beer has a subtle but mouthwatering honeydew and ripe summer strawberry nose. Sweet with a bitter finish. Super drinkable. This event will also host a raffle benefiting Dress for Success, an empowering organization that promotes economic independence by providing professional clothing and resources to disadvantaged women. If you are in Chicago, come on out Thursday.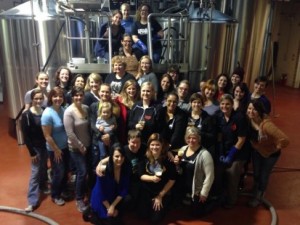 3. Goose Island's Sunday Funday/ Goose Island: Cherry Rye Bourbon County Stout 13.7% ABV – To be a fly on the wall during the pitch meeting for this event. Being fortunate to know some of this flock quite well, I can only imagine the hilarity. It definitely transferred into the energy within the 4 walls of their gorgeous and MASSIVE brand new barrel house this past Sunday. Madame Rose, Rasselbock, and of course various Bourbon County Stout releases, tapped every 30 minutes, in all it's rare glory. Not to mention one was drinking all this while watching some of the favorite breweries of Chicago partake in a friendly Dodgeball tournament (it got pretty heated), playing some mini golf, or watching the Blackhawks (WIN!) being projected on the brick walls of the barrel house…among other shenanigans of the barrel house. Chicago is too cool sometimes.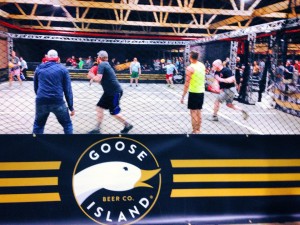 4. Mirco-Waste Micro-Brew/ Feat. Goose Island Beer Company's rare beers (Various ABV's)  – So aside from the fact that there will be ever delicious brews to sample, this event is dear to my heart. One if the biggest reasons I love working in this industry is the that so many breweries have a hand in benefiting the bigger picture. While we all love a great beer and a fun time, this event will be put on by Goose Island's sustainability department, Seven Generations Ahead: a local non-profit organization with a mission to promote ecologically sustainable and healthy communities, and the National Resources Defense Council: an international environmental advocacy group working to share a healthy environment for all living things on this earth. Leaders from each association will educate guests on the crucial importance of sustainable practices in both everyday living and in our local breweries within the city and beyond. Proceeds will benefit Seven Generations Ahead. Tickets are still available for tonight at The Beer Bistro-North. Get your GREEN and your drink on, kids!
5. Division Street IPA Crawl/ Half Acre – Galactic Double Daisy Cutter 8% ABV – CCBW prides itself on being a phenomenal celebration of neighborhoods. This event is great for that. Tonight (5/21) is the the 3rd Annual Division St. IPA Crawl. You can bet I'll be there. Quite the solid crew this year. Three Floyds, Surly, Greenbush, and Half Acre just to name a few. Three well known Wicker Park neighborhood craft bars have divvied up their chosen IPA's of the nation for the evening. Jerry's Sandwiches has the Midwestern brews. Bangers & Lace, the East Coast and Small Bar, the West.
6. 2nd Annual Arcade Battle of the Breweries at Emporium Retrocade (Revolution, Pipeworks, Begyle, Half Acre, Lagunitas, Solemn Oath, and Metropolitan / Solemn Oath: Goth Syrup Coffee Stout – This event always ranks high on my list. Who wouldn't love all their favorite beers and brewery fold in a retro arcade, tapping outstanding beer while enjoying "the classics" as we might say… Pin Ball, Donkey Kong, my personal fav of (BOOM SHAKALAKA) NBA Jam. Even the very old and definitely fitting, Tapper. A game with a sole purpose of keeping the beer flowing, full, and not breaking glasses. Needless to say, few remember who actually "won" this event. Really, it only matters that you were there. The Goth Syrup coffee stout was extremely apropos considering we're nearly halfway through this week and a little extra caffeine couldn't hurt. This INCREDIBLE coffee stout tastes exactly how I enjoy my morning coffee, strong, dark, roasted, with a very slight hint of bitter. Solemn Oath, you never cease to amaze me.