No Comments
Event Recap | Beer Under Glass (BUG) – Chicago Craft Beer Week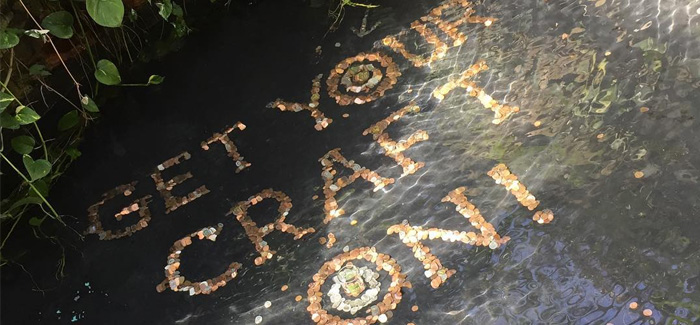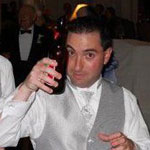 * Featured photo taken by Eric Dirksen and was from the 2016 BUG event
For the second year in a row, Beer Under Glass — the official kickoff to Chicago's Craft Beer Week — was the benefit of great weather on the evening of the event. Although the temperature dropped 30 degrees throughout the night, that pales in comparison to recent years plagued by rain and bitter cold, which turned the outdoor grounds of the Garfield Park Conservatory into a muddy disaster.
At the start of the VIP session at 5:30 p.m., temperatures hovered around 80 degrees. However, by the end of the night, the temperature fell to just over 50. Nevertheless, by all accounts, BUG was once again very well received by those in attendance — including Mayor Rahm Emanuel.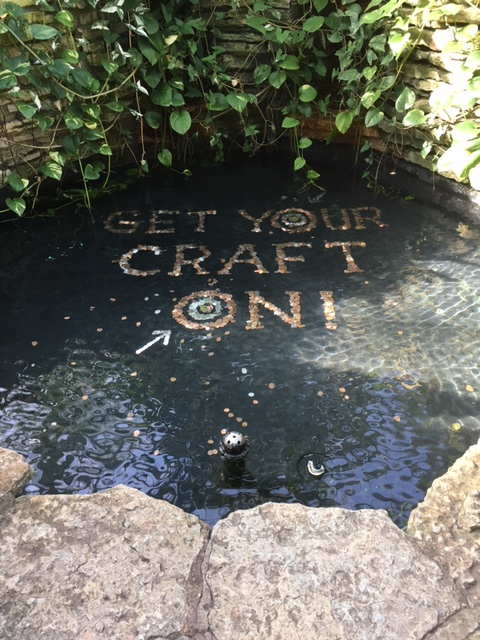 Known for the wide variety of breweries that attend, the beer selection at BUG is unlike other beer festivals in the city. Rarer and more unique beers are poured, instead of the core classics that might be featured at a typical festival. The brewers know their audience, and a beer event hosted by the Illinois Brewers Guild garners a certain level of prestige.
https://www.instagram.com/p/BUQc3mKlyrW/
The clear favorite, for the second year in a row, was Mikerphone Brewing. With the hype still holding strong, Mikerphone was out of beer shortly after the general admission session began at 6:30 p.m. 
Drawing the attention of people to Mikerphone were two beers, specifically the Super Duper Special Sauce and its 2017 BUG Fest beer.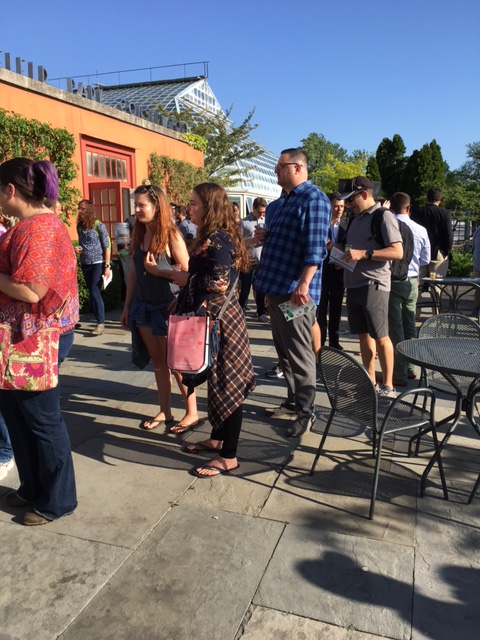 Super Duper Special Sauce was released for the first time earlier in the day and is a triple-hopped NE-style double IPA. This one definitely lived up to the hype and warranted the long lines that quickly followed once the event started.
The BUG Fest beer is always interesting because Mikerphone takes the base of Smells Like Bean Spirit and put it in Journeyman Whiskey barrels that also had honey at one point and then added blueberries. A complex beer for sure that quickly vanished from its tanks early in the event.  
To begin the festival, Chicago Mayor Rahm Emanuel held a press conference to announce the Friday Night Flights series which will be held every other Friday, starting June 2, and highlight craft breweries in specific Chicago neighborhoods. Here's more information from the Chicago Tribune on the new series starting this summer.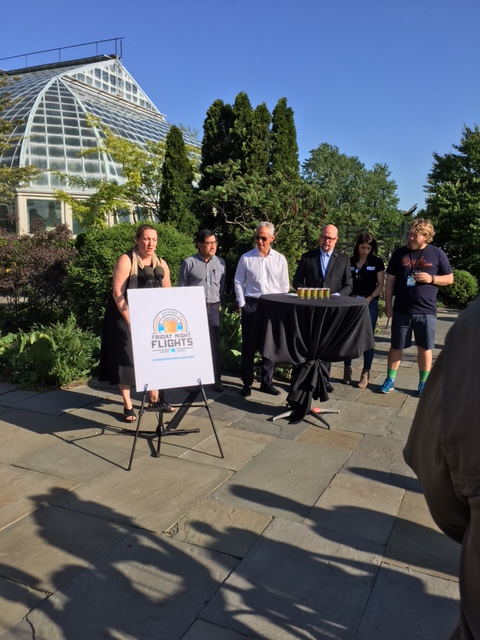 While Mikerphone was the favorite, many other breweries had some beers that had people at BUG talking and getting back in line for.
This NE-style double IPA was fresh and as you might expect very fruity and juicy (I'm trying to stop using that word, I promise). One of the more popular beers at BUG, it kicked-in less than halfway through the event. Hazy, fruity and juicy (sorry) NE-IPAs are in right now and the Gummy series from Noon Whistle is fantastic.
There were a lot of barrel-aged stouts being poured at BUG, but for me the best one was from Imperial Oak. Quiet Giant clocks in at just under 15% ABV but you would never know it from tasting it — get the name now?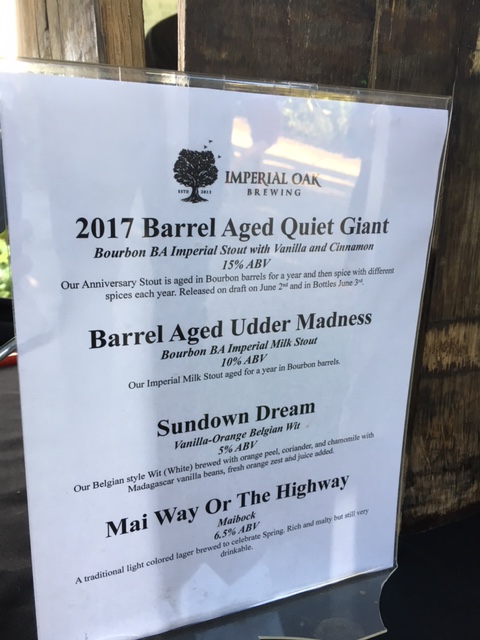 Imperial Oak takes its anniversary beer and then ages it in barrels for one year before adding different spices that differ each year. The 2017 version consisted of vanilla and cinnamon, which were blended together extremely well. The beer was so smooth that I would have guessed the ABV would have been around 7-8%, definitely not 15%.
Quiet Giant will be released on draft on June 2 and in bottles on June 3 during its third anniversary party.
Bold strategy adding Russia to any name nowadays, however, this collaboration between Dry Hop and Piece Brewery was delicious. Coming in at 10% ABV, this Russian imperial stout was well balanced, smooth and had complex flavors that really made this beer stand out.
The beer was officially released at an event at the brewery on Friday, May 19. As of Sunday it was no longer listed as available on draft on Dry Hop's website.
What should change?
I've been to a lot of beer festivals and there's always something that can be done better. Whether it's something small or a massive miss on the organizers part, I think the quest for the perfect beer festival is still out there.
In my mind, BUG's only miss this year was the food situation. In previous years food tents were scattered all over the conservatory handing out free samples of delicious food. In 2016 there was everything from donuts to BBQ and it was great to have a small snack in between the beer tastings.
This year BUG opted to go for food trucks that were an additional cost, though VIP tickets included $8 in food truck cash.
The change from free food to paid food was noticeable but wasn't the actual issue. Four food trucks were scheduled for the event, however, one of them no-showed which caused long lines at the other three. Even with four trucks, lines would have still been long, but many people left the event without getting anything to eat — bypassing the lines to continue drinking.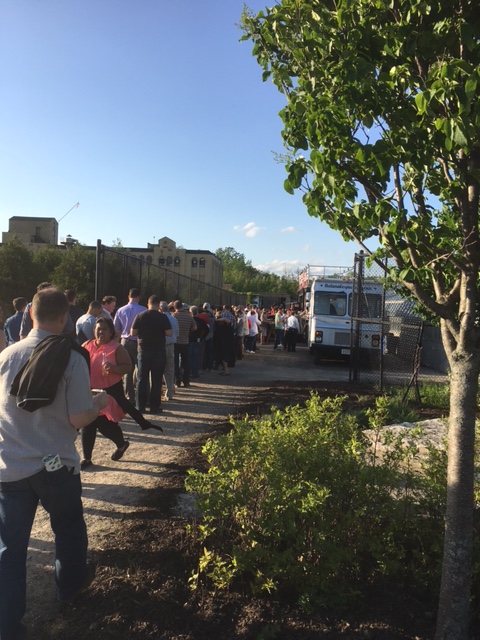 I'm not sure about other people, but the first place I went to after BUG was McDonald's where I wasn't shy about ordering.
Ultimately a beer festival is about the beer, but the food element was something unique to BUG and I hope they bring it back in 2018. The event is still in my top two beer festivals to attend in Chicago, right next to FoBAB in November.
---