No Comments
Over 65 Colorado Breweries Creating Benefit Beer Colorado Strong IPA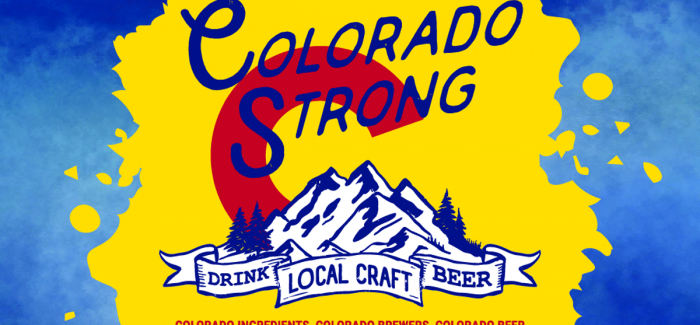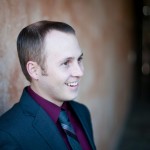 During the initial phases of the COVID-19 pandemic in 2020, the Colorado Brewers Guild (CBG) and the Left Hand Brewing Foundation joined forces to raise funds for the Colorado craft brewing industry by creating a benefit beer, Colorado Strong. For 2021, Colorado Strong returns as an India Pale Ale where proceeds will go towards the Colorado chapter of the National Alliance on Mental Illness (NAMI) as well as the CBG in support of membership fees and other CBG programs.
First, starting around November 15th, you'll be able to find Colorado Strong India Pale Ale at over 65 Colorado breweries in kegs and cans (see the full list of participating locations at the bottom of the article). Furthermore, what is fun about the Colorado Strong IPA is that the recipe is created by members of the Colorado Strong Advisory Board and then each brewery has the option to follow the recipe exactly or create their own variation. In 2020, most breweries created their own variation of the Colorado Strong Pale Ale. Additionally, all ingredients to make the beer are free of charge to the breweries.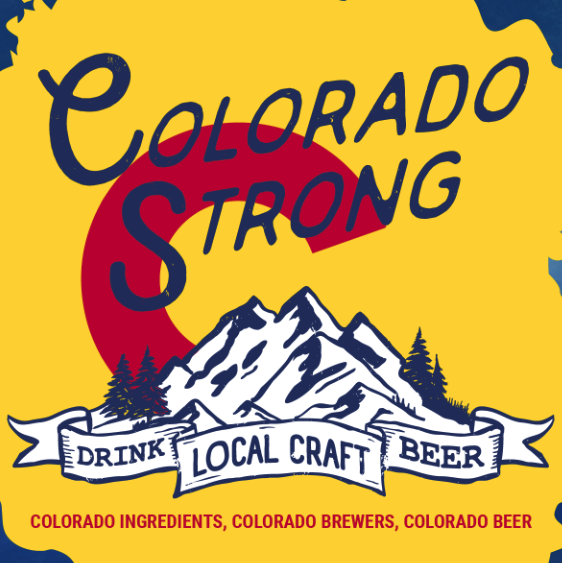 This Year's Recipe
For 2021, the Colorado Strong IPA base recipe is created by Dave Bergen of Joyride Brewing Company and Jason Ford of Broken Compass Brewing Company. The brewers' recipe uses only Colorado ingredients:
"Both Dave and Ford sit on the Colorado Strong advisory board and have a friendship outside of the board. They were a natural fit for this year," says Shawnee Adelson, Executive Director of the Colorado Brewers Guild.
One brewery participating this year is Arvada's LUKI Brewery. Why are they involved? LUKI's Co-Founder and Ringmaster, Jeff Smith shares, "LUKI Brewery is participating in Colorado Strong because we're big believers in the cause this year. We are very excited to see donations for Colorado Strong were going to the local affiliation of NAMI." As for their plans for the recipe, Smith says, "We're taking the recipe and leaning hard into hazy territory. We added enough oat and wheat to make up 20% of the grain bill, and then we're adding equal amounts of Mosaic to huge Cashmere dry hop. It should be a very tropical juicy boi."
Mental Health in the Craft Brewing Industry
In addition, not only was the style of beer changed, but the mental health nonprofit NAMI was added as well. Right now, mental illness seems more important than ever to the industry because of its witnessed effects. "We have a long way to go for removing the stigma of mental health. And we need to make it easier and more acceptable to get help. Organizations such as NAMI need our help in creating an infrastructure to make wellness checks as common as physicals and give individuals the comfort of using drop-in services for support," Smith says.
Adelson adds, "This year [NAMI] was chosen because the advisory board felt it was important to donate to an organization that supports mental health. We have lost multiple members of our community to suicide and this is a way for us to give back and support others who may be struggling."
Furthermore, Megan Mahar, Development Manager of the Left Hand Brewing Foundation, reiterates this point as well. "We also felt like the topic of mental health awareness goes directly hand-in-hand with the COVID-related industry assistance, which was our main focus for the proceeds of Colorado Strong in 2020. Mental health awareness has become even more top of mind for employers across the industry during the pandemic."
While there is not an exact release date, look for announcements around mid-November from each brewery since they are making the Colorado Strong IPA themselves. "We've been shooting for a November 15 release date from the initial announcement and from the attached results, it looks like a lot of people are following that suggested date."
Participating Breweries
Finally, here is a list of breweries participating in the Colorado Strong IPA fundraiser, the dates they have or will release Colorado Strong IPA, and the variant they have made: