No Comments
Dry Dock Brewing | New Year, New Brut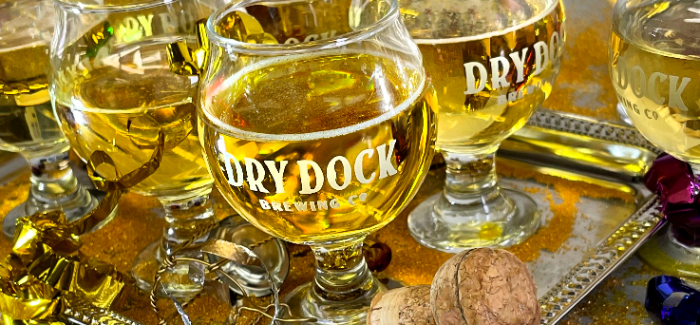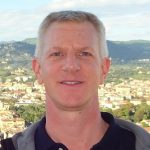 Just in time for the new year, Dry Dock Brewing in Aurora, Colorado, has released their New Year, New Brut Champagne-style beer. This clear and fresh beer offers hope that maybe 2022 can start with a clean slate.
Managing Brewer Alan Simons explains the idea behind the brew. "We decided we wanted to have something for New Years so the obvious direction for us was to go with something Champagne-like." The intent was to create a beer in the style of old-school French Bière de Champagne, also known as Bière Brut.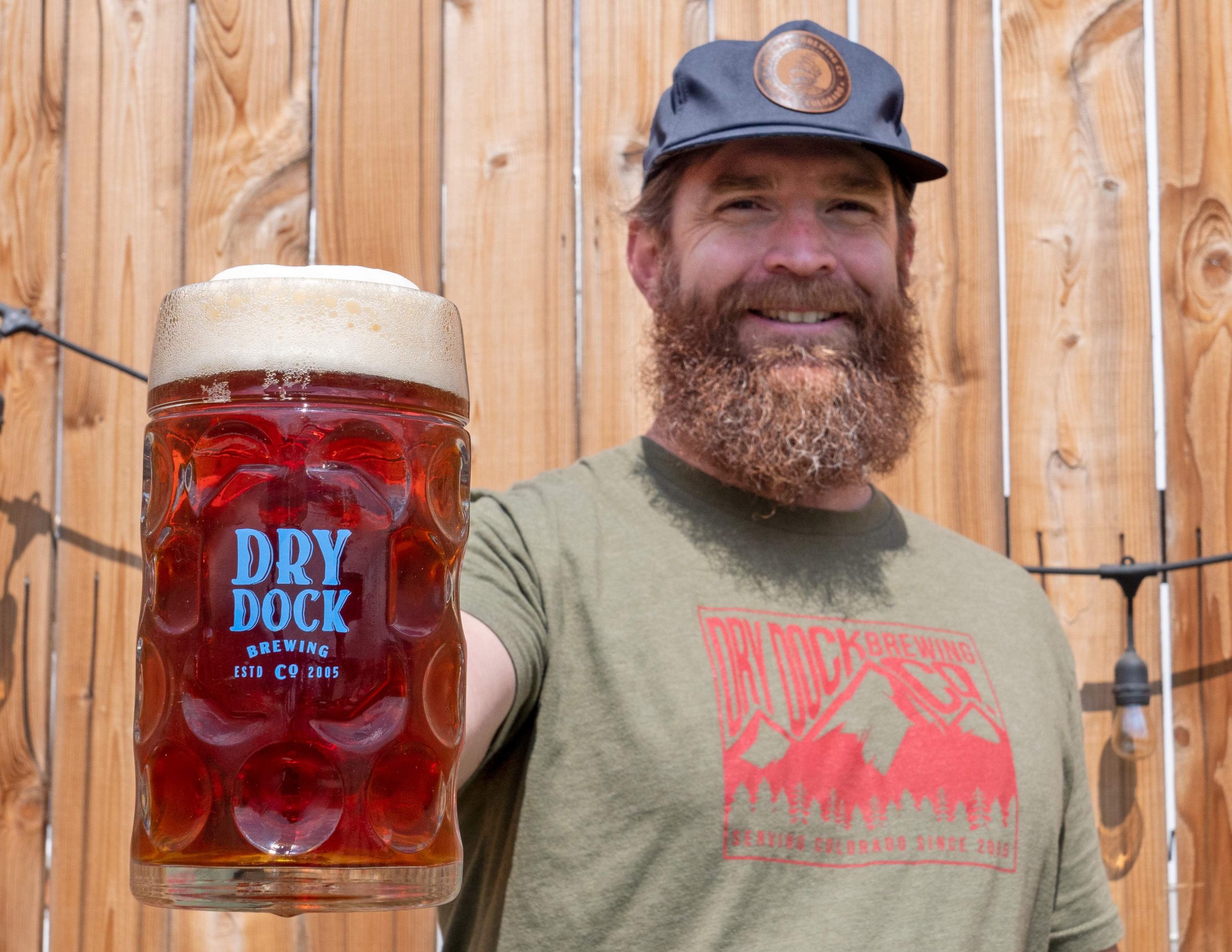 New Year, New Brut Celebrates Champagne
First impressions definitely evoke Champagne. The crystal-clear Brut has a bright golden color and low head. Bubbles rise promisingly through the transparent brew.
At first sip, the feel of Dry Dock Brewing's New Year, New Brut is as light and refreshing as its appearance. Malt and yeast flavors dominate the beer and there's little-to-no hop presence. A slight Champagne-like bitterness rounds out the experience. Each drink finishes crisp and dry.
Yeast Makes the Beer
Simons gives much of the credit for the crisp, dry finish to his decision to ferment with Champagne yeast. "With the Champagne yeast I thought it might feel kind of Belgiany. It ended up being a little more Belgiany than I had anticipated but you definitely get that champagne character."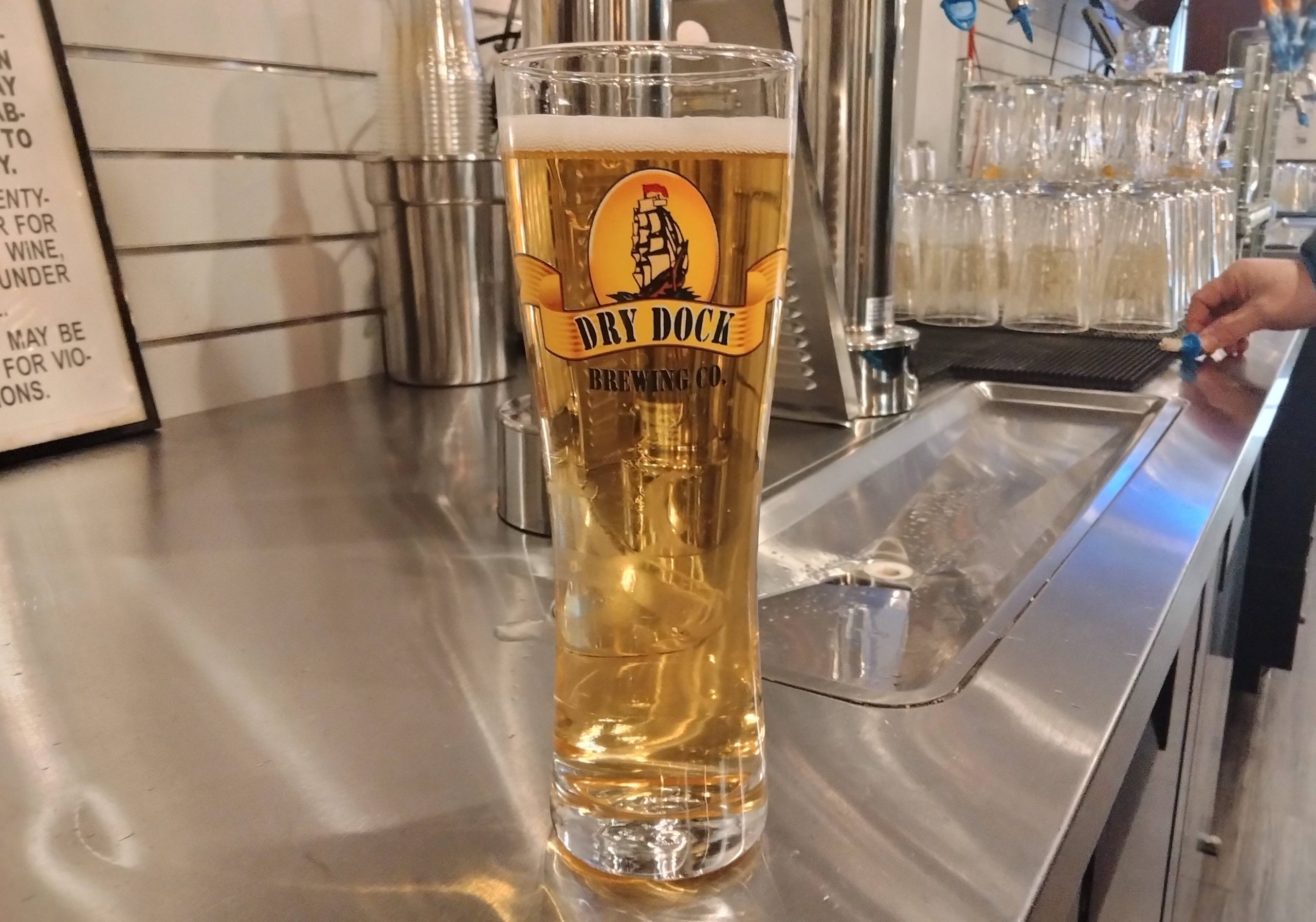 The finished product certainly bears a resemblance to Belgian Golden Strong, while still retaining the dry Champagne core. "Delicate's the way I like to describe it. I like the dryness of it," Simons adds.
The desire for a golden Champagne color also influenced Simons' choice of malt. He used Weyermann Extra Pale Pilsner, which has an even lighter roast than typical Pilsner malts.
Dry Dock's New Year, New Brut Packs a Punch
With the light body and fresh taste it would be easy to drink a lot of these as if they were sessionable brews. However with an ABV of 7.5% that might not be the greatest idea.
Altogether, Simons says he's very happy with the end result. "Even though it is a stronger beer—7.5%—it's still delicate. Delicate and dry. The delicate and simple nature of it makes it complex."
Dry Dock's New Year, New Brut is on tap at both the North Dock and South Dock locations for pints or crowlers.
Featured image courtesy of Dry Dock Brewing
---