No Comments
PorchDrinking's 2022 Winter Olympics Drinking Game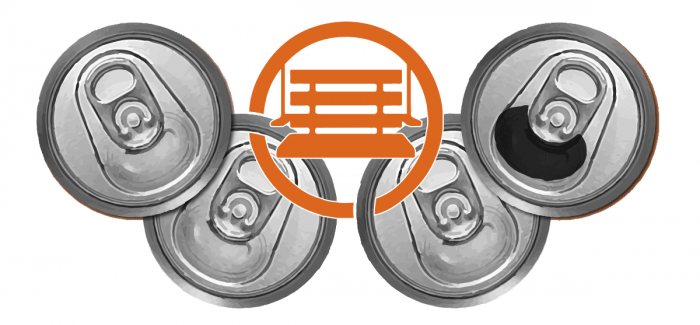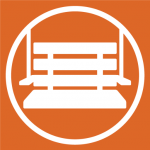 Yes, there's a pandemic, and there's plenty of geopolitical problems and issues regarding humanity attached to the 2022 Winter Olympic Games. But, the Olympics are conducted in order to promote "a peaceful society concerned with the preservation of human dignity." So, for the next couple of weeks, we can try to forget all the ills of the world and, instead, watch athletes realize their dream — with some taking home the ultimate prize: an Olympic medal. Obviously, none of us made the team, which means the only game we can play involves the drinking variety. So, here's the rules of the PorchDrinking 2022 Winter Olympics Drinking Game. Good luck!
The Venue/Ceremonies
Any shot of the Olympic Torch: raise your glass high, and then take 1drink.
If you see Yao Ming: stand on a chair and take 1 drink.
Anytime you see a cool uniform or outfit: Make your own costume change then take 1 drink.
Geography
Any mention of Beijing as the first city to both the Summer and Winter Olympics: 2 drinks.
Any mention of the 2026 games in Milan-Cortina, Italy: chug some wine.
Every time Minnesota & Wisconsin is mentioned during the curling events: take a sip of your drink and put on another article of clothing. (side note: every member of the US Curling team is from those 2 states).
If Greece wins a gold medal: pour your beer into a glass, finish your beer, smash your glass on ground, and yell "Opa"! (Greece has been in 18 winter Olympics but never won a gold.)
If Iceland wins a gold medal: finish your drink and refer to yourself as your last name plus -dóttir or -son for the rest of the night. (Iceland has been in 17 winter Olympics, but never won a gold.)
Whenever they show the Jamaican bobsled team yell: "Feel the rhythm, feel the rhyme!" then take a drink.
If Argentina wins a gold medal: dance the tango with the closest person next to you while you finish your drink. If no human is present, a dog or broomstick will suffice. (Argentina has been in 18 winter Olympics but never won a gold.)
Warm Weather Locations: If the announcers comment that a certain nation does not typically have cold weather or a lot of snow: 1 drink.
Your home:
1 drink if you see an athlete from your home state.

2 drinks if you see an athlete from your hometown.
3 drinks if you are related to them.
The Thrill of Victory
If any one country sweeps an event: 3 drinks – one each for gold, silver, and bronze
If a skier breaks a speed record: finish your beer and ski to the fridge as fast as possible to obtain another beer while your friend times you. (Running is an acceptable substitute for skiing.)
Slope style and half pipe – if an athlete rotates more than three times (1080): finish your drink. If the announcer mentions "stomping" the run, finish your drink then stomp the can.
The Agony of Defeat
An athlete weeps: 1 drink.
When an athlete falls down (any sport): 1 drink. (If the fall turns into a yard sale (clothes and gear get spread across the slope – likely on ski jumping or freestyle), do a shot as well.)
If anyone gets dropped during pairs figure skating: take a shot.
A multi-player crash during speed skating: 2 drinks.
Luge or bobsled crash: 2 drinks.
Memories
Any mention of an athlete's previous Olympic performances: 1 drink.
Any references to "Do you believe in miracles?": 3 drinks for U-S-A.
The Pandemic
Any COVID-19 (or related) mention: take a drink, a second drink, and then a booster drink.
Every time it's mentioned that an athlete recently tested positive for COVID and wasn't sure if he or she would be allowed to compete: take a drink and swab your nose.
Anytime a broadcaster mentions how they are broadcasting from the U.S., not China: take a drink.
The Events
Any mention of the biathlon: a shot & a sip of beer.
Anytime they show the biathlon: a shot & chug the beer.
At the start of any curling coverage: take a drink at any mention of "shot rock."
Any mention of the weather during an event: 1 drink.
Someone in the room quotes Cool Runnings while bobsled is being shown: 1 drink.
Any mention of the NHL during the hockey broadcasts: 1 drink.
The Athletes
An athlete takes a selfie: 1 drink. (Could be brutal during the Opening and Closing ceremonies)
Every time Shaun White's age is mentioned: 1 drink and think about how many gold medals you had/ will have at his age.
Any time the announcers reference Shaun White as the "Flying Tomato": make yourself a michelada.
If Mikaela Shiffrin medals: take 3 drinks for the three Olympics in which she participated.
If an athlete's inspiring story of overcoming adversity or family hardship is mentioned: 2 drinks.
If an announcer messes up the name of a foreign athlete: 2 drinks, and then try to pronounce it correctly.
Anytime a skater spins: drink some water so you avoid your own spins.
Politics & Controversy
Any mention of the IOC: 1 drink
Human rights in China are mentioned: 1 drink and donate to your favorite human rights organization.
Any mention of a boycott: 1 drink.
An athlete is wearing something that makes a statement in support for some political cause or medical issue: 1 drink.
The Super Bowl-Olympics Paradox
Any mention of the Super Bowl during the Olympics:
Take one shot if you are watching the Olympics,
Take two if you are watching the Super Bowl,
Take no drinks and cry in your care if you are sad Brady retired.
Shotgun a beer if you are thrilled Brady retired
---