No Comments
Ultimate 6er | Road Trip Regional Edition: Pacific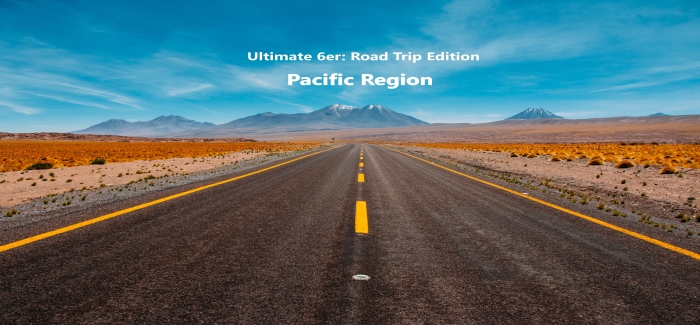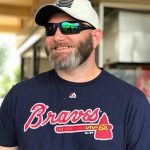 Join us as we road trip across the United States in what is to be a follow up article to the Craft Beer Across America article. In that article we explored a craft beer from every state (excluding districts and territories) to showcase some of the unknown, or lesser-known crafter beers that the U.S. craft beer scene has to offer. While that article focused mainly on the beers, this article focuses on specific breweries from a region we think would be fun to visit. We're going to sprinkle in a couple of bigger craft breweries in each six-brewery regional section just to help spread the word for some of the not-so-big breweries in the mix.
This is by no means a "best of" brewery list. We just wanted to highlight some breweries that brew excellent beer and have great environments and to possibly fine out more about what they do other than brew beer. Please join us as we start our road trip with the Pacific Region which includes Washington, Oregon and California.
Hands down the most interesting person we talked to when picking the six breweries for this region was Cloudburst Brewing founder Steve Luke. It was quite refreshing to hear what Steve had to say when we were asking him a few questions. From the start you begin to understand that Steve's most important priority is the beer he brews and the quality of that beer. Steve says, "The beer comes before all else". Both of their locations are in 100 plus year-old buildings, and as Steve puts it, "There's some crusty, old Seattle soul for the ambience"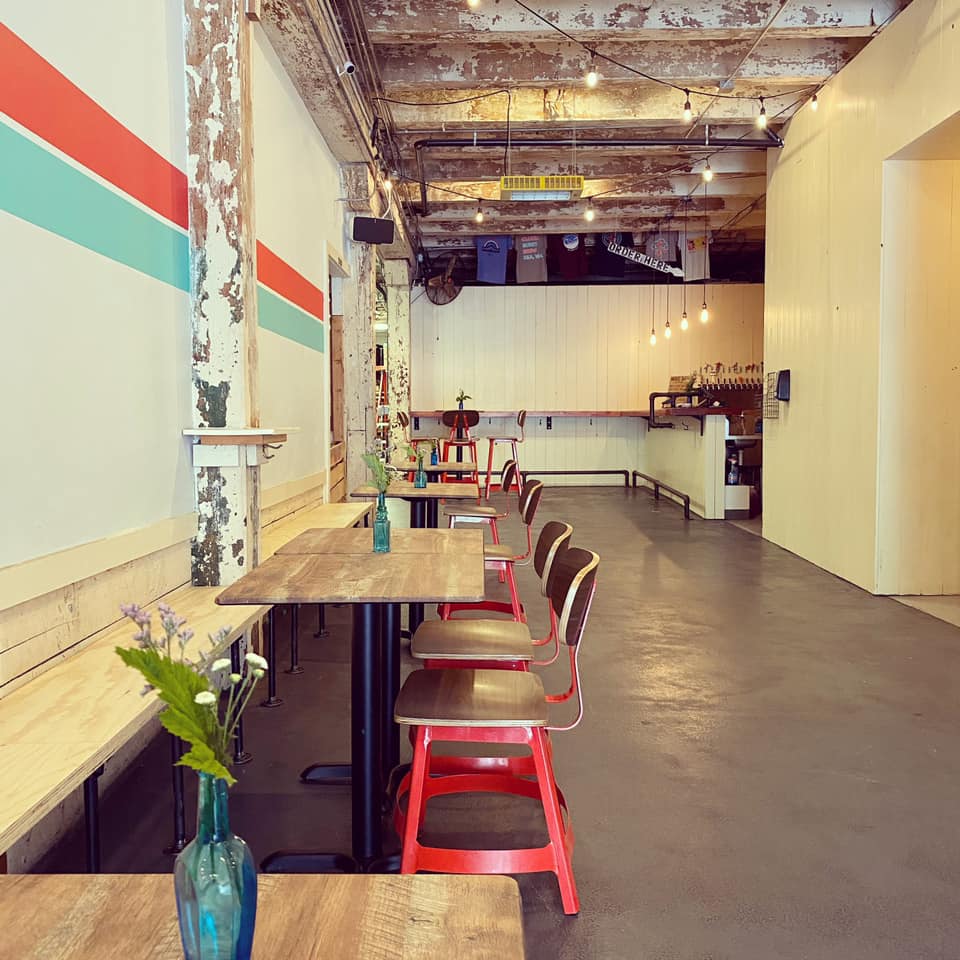 Cloudburst is most notably known for their IPAs to which Steve describes as a hybrid of the style. In talking Steve explained that "they're hazy in appearance and fruit forward, but also have a perceptible bitterness and finish quite dry." While some of their beers may be similar in style, Steve rarely ever uses the same recipe twice. With the heavily IPA-saturated craft beer scene these days, this is refreshing to see. Often you see breweries put out the same IPA with the same, or very similar hop profiles and just name the beer something different. We get why this is done with the "I don't drink the same beer twice" syndrome that seems to have been created by the Untappd community. Getting back to what Steve said in the beginning though, it's all about the beer, and if the beer is good quality beer, we're enthusiastically down for drinking it on multiple occasions.
If you've been lucky enough to try a beer from Cloudburst, then you know they make great beer. If you've been even more lucky to try their beer at the brewery, then you have had some of the most freshly hopped beer around. Cloudburst is only a couple of hours away from Yakima, so you know their choice hops are some of the freshest you'll be able to try. With the fresh hops, Steve also noted they use the best quality malt bases they can get their hands on. They secure their malt from companies such as Weyermann (Germany), Rahr (Canada) and Simpsons (UK). So, the quality of malt being used in the production of their beer is also top notch.
Cloudburst is also very active in the community in the Seattle area. Steve noted that 95% of their beer is sold in the Seattle city limits, so every year they focus on some hyperlocal organizations. Some local ones they have worked with recently have been Wellness House, Gay City as well as national ones like the ACLU, and Planned Parenthood.
With all that being said, if you find yourself heading out to Seattle, you need to make a visit to Cloudburst. The eclectic old building the brewery is housed in is enough to peak one's interest, but the beers are what will keep you inside. As always though, don't just take our word for it, go visit this award-winning brewery for yourself!
---
You won't have to travel too far to visit the next brewery on the list as we stay in the Seattle area to visit Fremont Brewing Company. Fremont is a mere 3.5-mile drive from Cloudburst Brewing, or a quick 20-minute bus ride.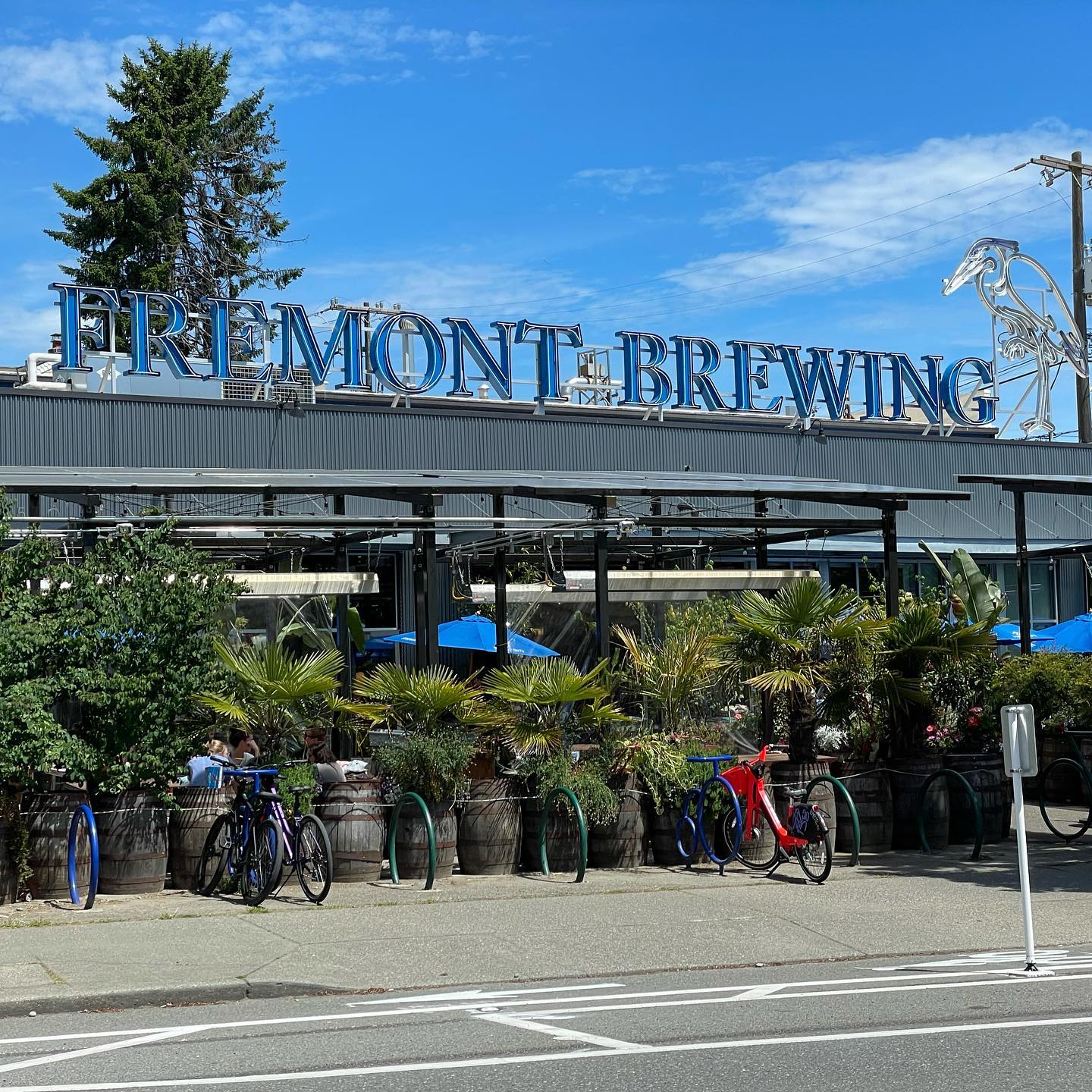 Fremont has an Urban Beer Garden that truly stands out amongst the plethora of Seattle breweries. According to Devin Hennen, the Marketing and Events Manager for Fremont, their Urban Beer Garden is THE Spot to be! It's spacious, lush and full of energy and consistently popular amongst Seattleites and out-of-town visitors alike. Devin says the UBG is truly a hub of the community. Aside from their beautiful beer garden, the scenery around brewery is also a very attractive spot for people to enjoy. Devin notes that people often grab a four pack and then walk to Gas Works Park to have a picnic and watch the sail boats go by at Lake Union. They're also dog friendly and as Devin says, "We will constantly give your dog's pets and treats." The covered patio is equipped with heaters for cooler temps and is a welcoming space for the whole family.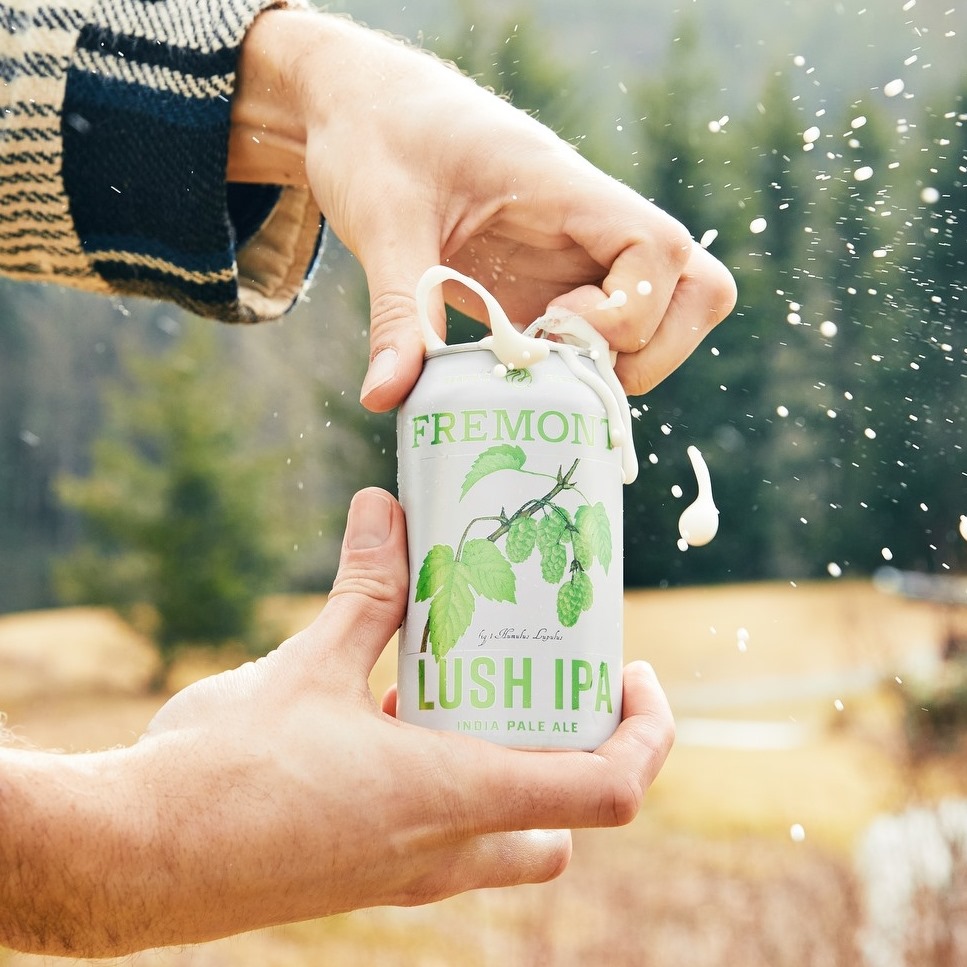 Fremont is known for their IPAs out of all their offerings. Devin notes that they're one of the leaders when it comes to brewing West Coast IPAs. Additionally they are known for their Bourbon Barrel-Aged Bottle Program We were able to try a few of their offerings and our favorite was their Lush IPA which is a classic American IPA with tropical notes and subtle bitterness. Lush was a real treat for the palate, not overpowering but with a lot of flavor, very crushable indeed! Right up there with Lush, was Disco Wolf, an Imperial New England style IPA. Disco Wolf is brewed with Strata, Sabro, Idaho-7, Cryo and Citra Cryo hops. The hop profile in Disco Wolf is killer! Slightly fruit forward with some mild sweetness and finishes dank with a touch of bitterness.
Aside from their delicious beer, Fremont is very active in the community, and they do several collaborations each year where portions of the proceeds are donated to local non-profit organizations. One collaboration in particular is their collaboration beer called Snowpack. Snowpack is a Hazy Pale Ale brewed to support Shejumps and their mission to increase the participation of women in outdoor activities. Fremont has a Shejumps Snowpack scholarship program that generates opportunities for progression-based education, community-building and leadership development through skiing and backcountry avalanche certifications. In the 4th year of the program, the Shejumps scholarship program awarded 83 scholarships across five regions, with 60% of those scholarships being awarded to women of color.
So be sure to check out Fremont Brewing Company on your road trip if you're out that way. Good people brewing good beer and doing good things, it's a winning combination!
---
In a city like Portland, that's home to roughly 70 breweries, it's imperative to not only brew great beer, but to also have a unique reason for doing it. Co-founder Sara Szymanski says what makes them different is most definitely their head brewer and co-founder Jarek Szymanski. Jarek immigrated to Portland from Poland back in 2004 and quickly got caught up in the craft beer movement. Fifteen years later, he and his wife Sara realized their dream of opening a brewery, inspired by years of homebrewing and the notion of jumping into a life and career they were passionate about. Sara notes that modern brewing styles and techniques were what initially captivated Jarek's interest. However, what has been the most fun for him with Threshold is to dip back into Poland's rich beer history, brewing a variety of traditional styles like Grodziskie, Baltic Porter and Polish-style Lager and playing with the Polish noble hop Lubelski in several of their brews.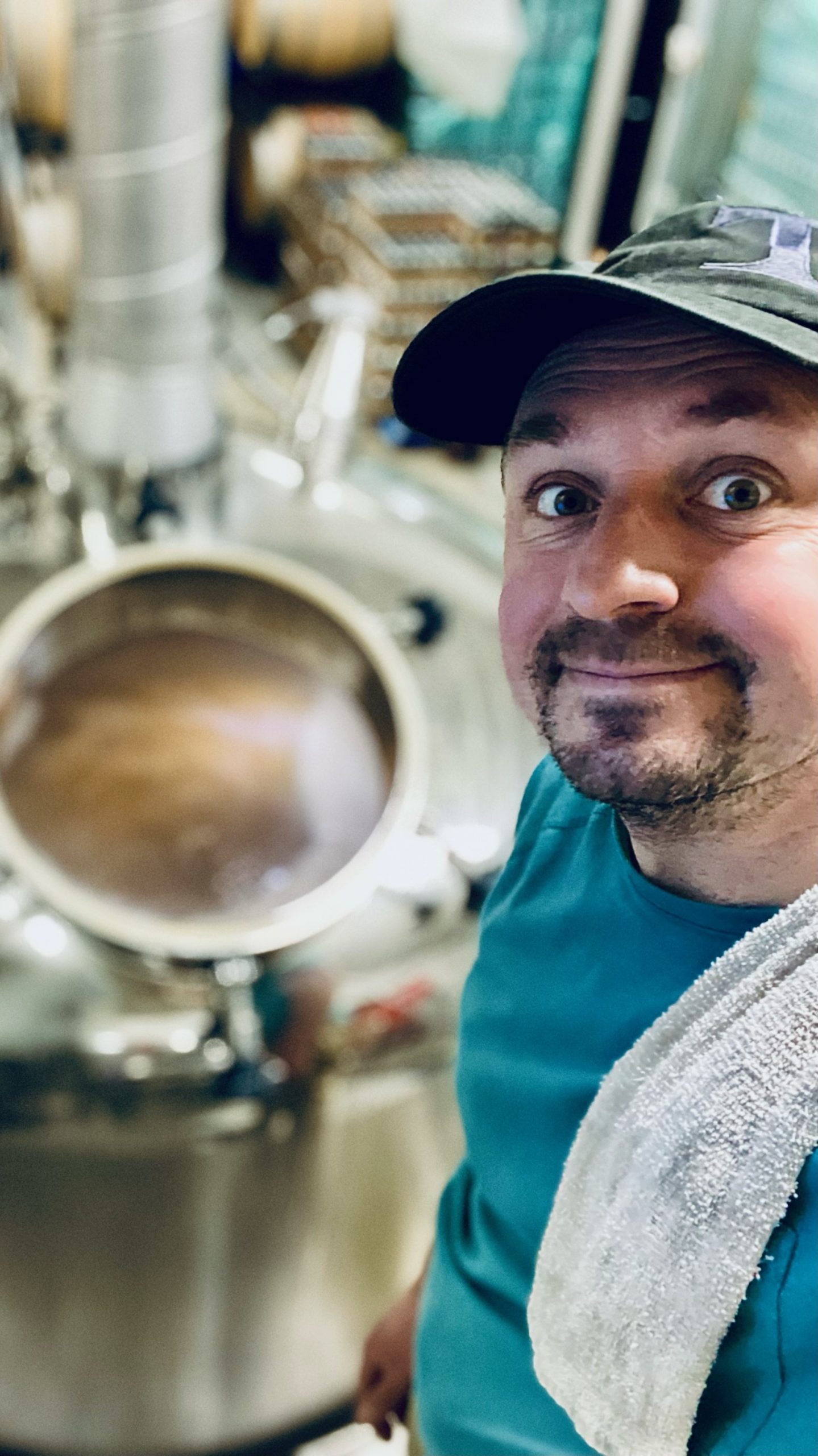 Threshold's beers are a stellar mix of innovative and hop-drenched IPAs, barrel-aged Stouts and tart Farmhouse ales. In winter 2020, they introduced a Polish hot mulled beer style called Grzaniec to help warm their outdoor-only seated customers. In addition to their flagships, Threshold is known for playing around with and successfully pulling off occasional experimental styles such as low ABV Micro IPAs, Smoothie Sours and barrel-aged dark sour beers.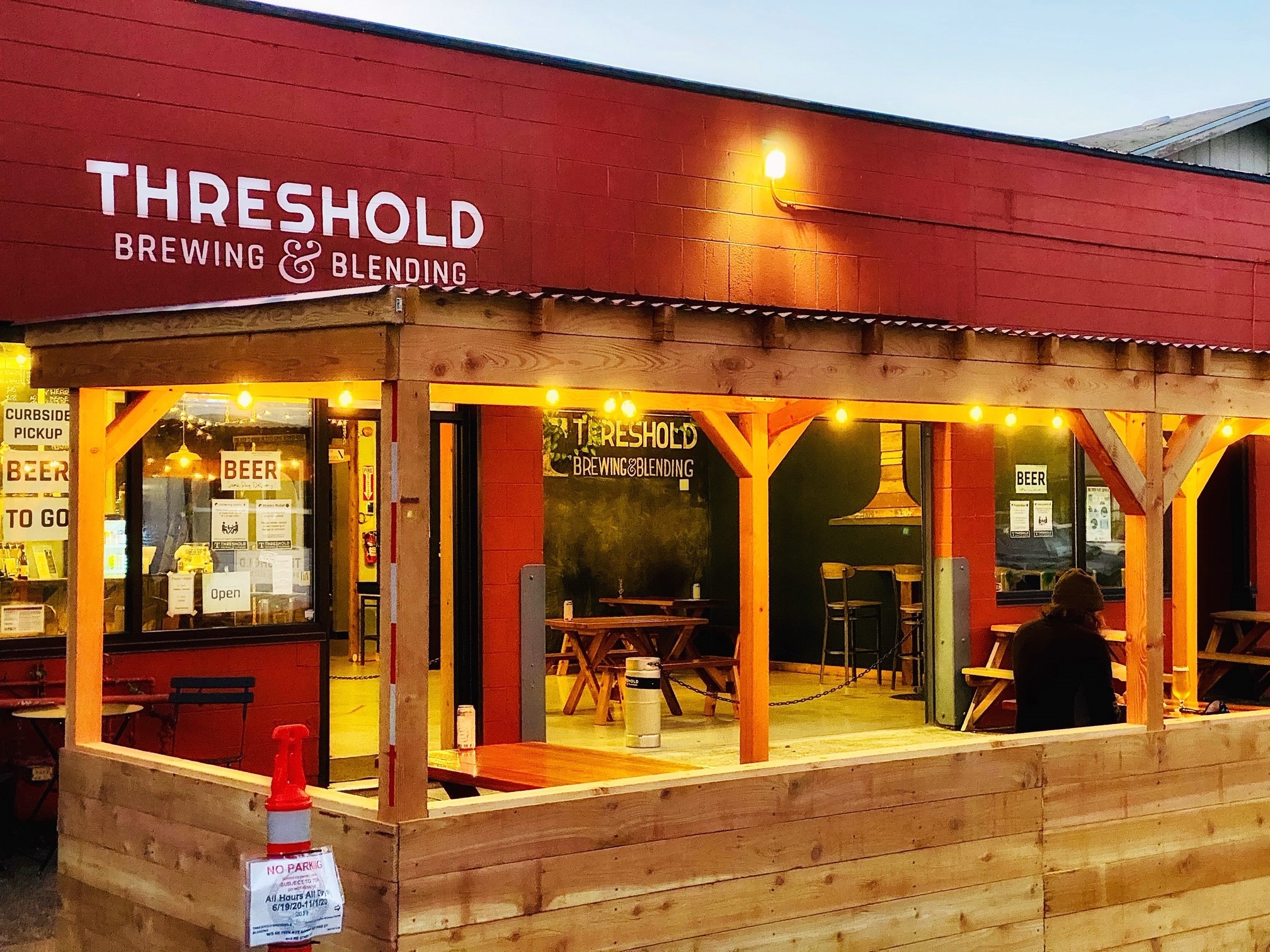 Outside of making incredible beer, Threshold has its sights set on very practical goals that are also interconnected. Obviously financial stability, bringing on more employees, expanding their brewing capacity and self-distribution. They also want to expand on their brand and taproom experience, "adding a Polish or Eastern European kitchen to our space would be amazing", exclaimed Sara. Threshold is as passionate about Polish beer and culture as they are about Polish food. Sara says it's a cuisine that hasn't necessarily succeeded in Portland in the past, however Sara thinks with their Polish background and reputation for their craft beer, they can help introduce some of their favorite dishes to the area!
Do yourself a favor and make sure to visit Threshold if you're in the Portland area. The beer is amazing and while we've not sampled their Polish food they have on the menu, if it's anything like their beer, we know it will be delicious!
---
Great Notion's motto is "Keep Beer Fun" and that's exactly what they do! They accomplish that by experimenting with new flavors and styles and an ever-changing tap list. Their non-conventional beers give people that think they don't like beer a different perspective.
Great Notion has five different taproom locations in Oregon and Washington, and each of those taproom locations have their own unique vibe to them. Whether it's the cozy feeling of their original Alberta R&D pub in Portland to the big screens and pinball games in their newest location in Georgetown (Seattle). Each taproom offers their own unique experience. They focus on direct-to-consumer sales so their taprooms are one of the few places you can get their beer.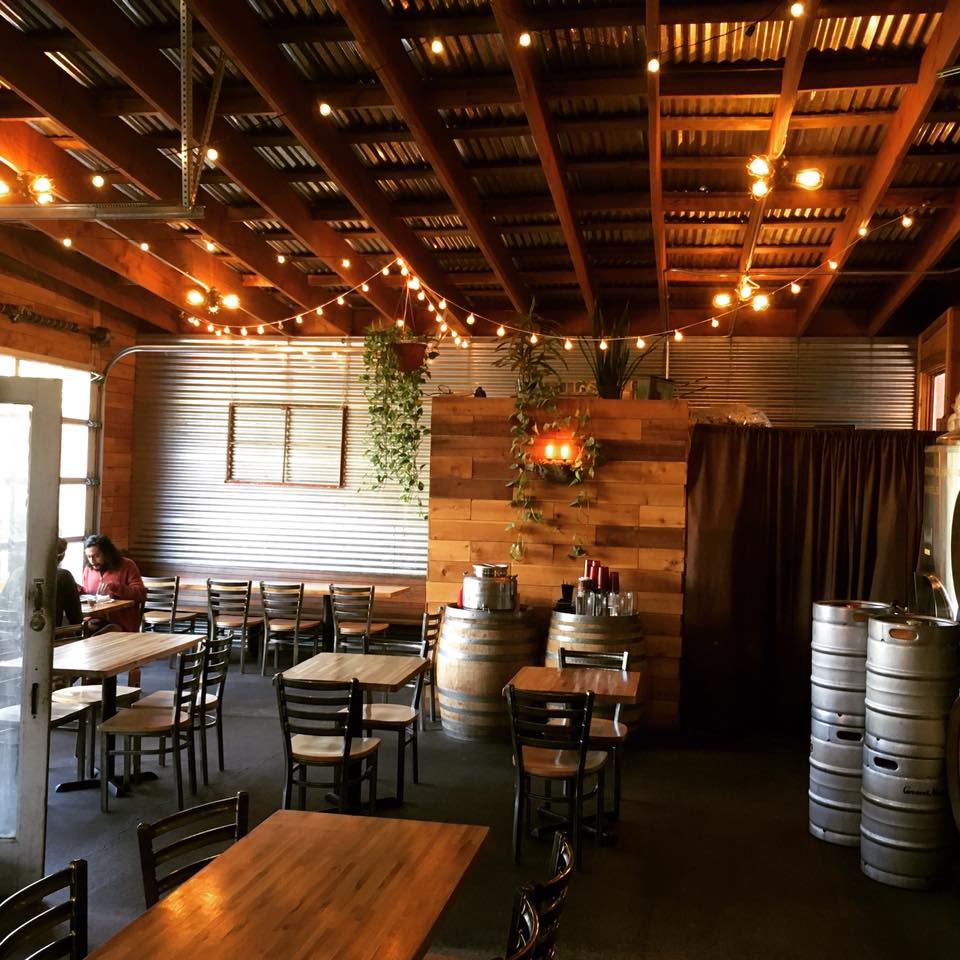 Great Notion is known for their Hazy IPAs and "culinary inspired" sours and stouts. They were one of the first breweries in the PNW brewing Hazy IPAs back in 2016 and that helped put Great Notion on the map. In 2018 they won #1 Hazy IPA in America from Paste Magazine for their Ripe IPA. Since then, Great Notion has gone on to win numerous Gold and Silver medals over years, including accolades at World Beer Cup, GABF, Best of Craft Beer Awards and Oregon Beer Awards for various beers. Here at PorchDrinking, we can personally vouch for their motto to keep beer fun. We were able to try a bevy of their different beers from Pilsners, Orange Creamsicle inspired IPAs, Black IPAs and Fruited Sours. Each beer packs its own unique flavor style and profile and they are all top notch! Although it would be hard to pick a favorite from the beers we tried, their Blueberry Cobbler Muffin Pastry Sour was phenomenal!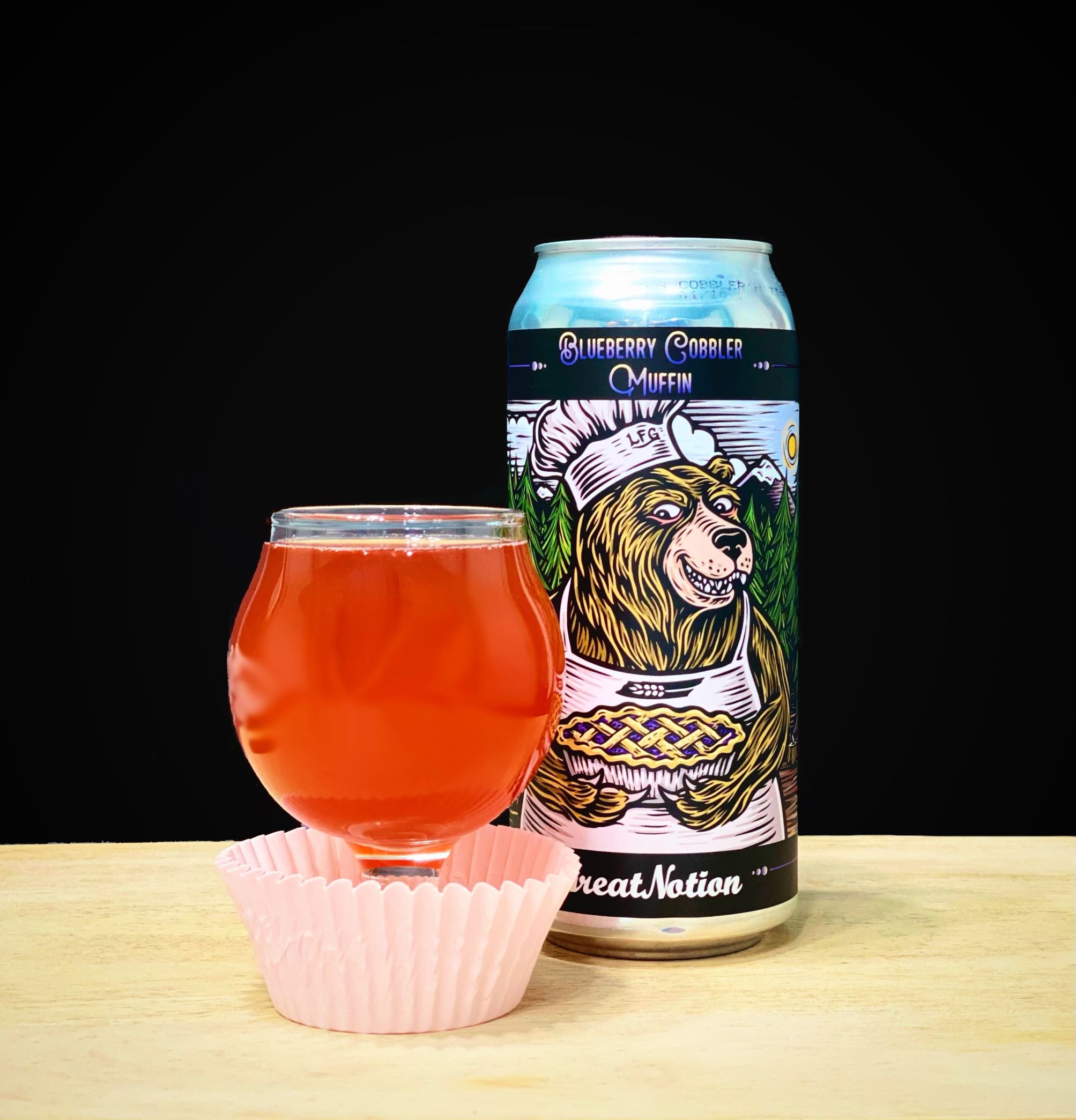 Amanda Douglas, the Marketing and Operations Manager for Great Notion shared that they're always trying to push innovation in new beer while sill exploring the classics. The Pilsner we had from them is a great example of this. While the other styles we had from there were exceptional, the Pilsner was just a classic great tasting beer.
Amanda also notes that they take great pride in creating an awesome place for their staff and creating career paths for them. Making fun beer and making a fun work environment are key to the successes they've enjoyed so far.
As of right now Great Notion is also focusing on developing their industry-first app and improving the user experience of the app. They're the first brewery to have an app of its kind that allows customers to order beer for pick up, shipping and delivery. The app also lets users earn points and rewards and play an awesome Frogger-like game with Victoria Lane, their badass female lumberjack.
If you like fun beer, fun times and a great atmosphere, please be sure to check out Great Notion if you're in the area, you won't be disappointed!
---
Award winning Fieldwork Brewing Company boasts seven locations throughout the San Francisco Bay Area. They're focused on making exceptional, honest beer while offering a range of experiences, food and an ever-rotating selection of craft beer.
Founded in 2014, Fieldwork is a craft brewery headquartered in Berkeley, CA. Not only do they offer the rotating craft beer selection but they also have fresh "to go" beer in 16-ounce cans or 32-ounce growlers, with convenient curbside pickup and local home delivery.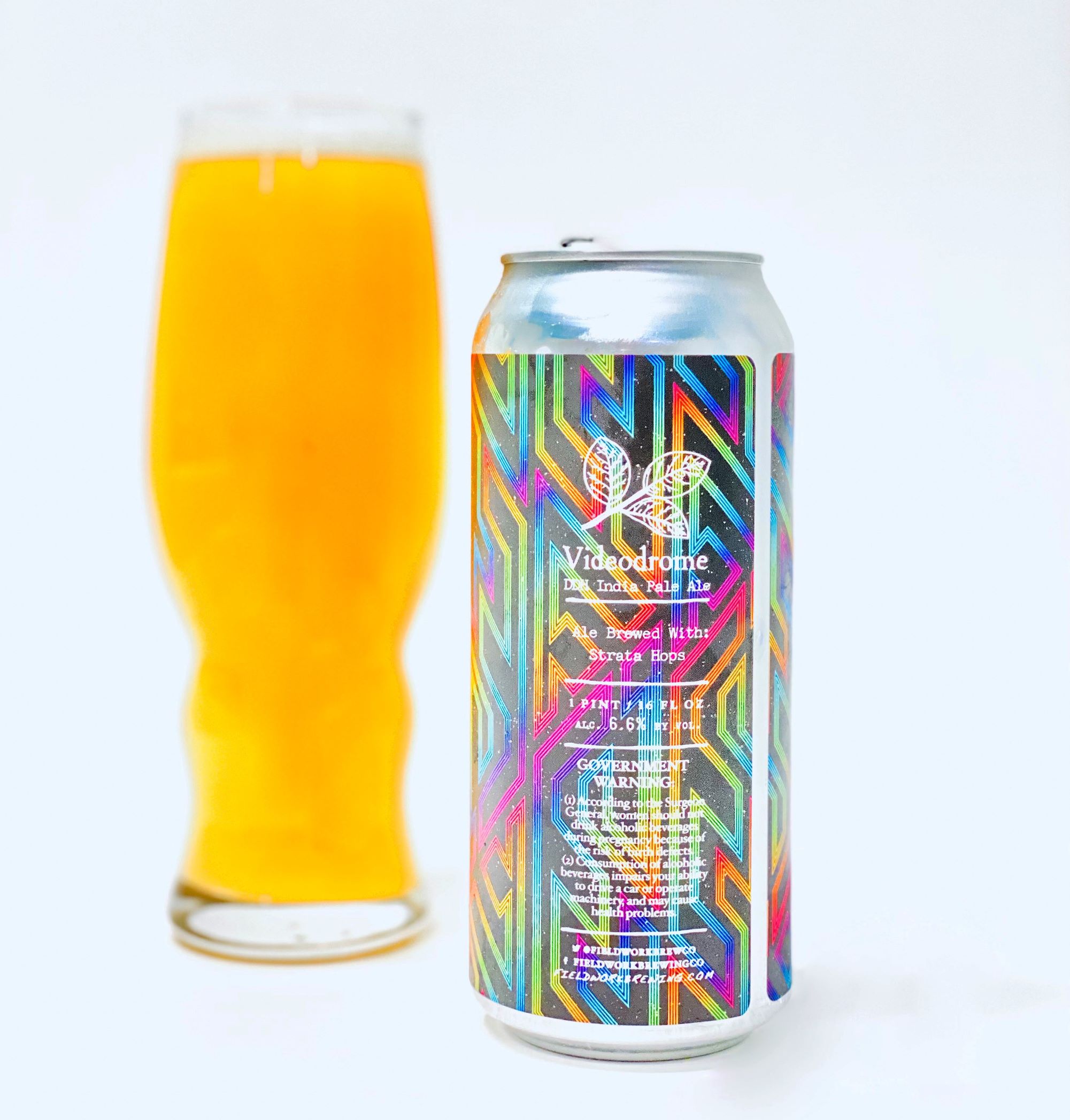 We were lucky enough to try two of Fieldwork's offering recently and we were very impressed with what each beer had to offer. Pictured above is Videodrome, a Double Dry Hopped IPA brewed with Strata hops, heaps and heaps of this wonderful hop were added in the dry hope stage. Strata is one of those hops that go well with West Coast IPAs or the juicy New England Style IPA. Videodrome is a New England style IPA, and the Strata hops create a nice soft, juicy tropical fruit bomb that is sure to make the east coast jealous. You still get some nice dankness to this beer and some subtle bitterness on the end. This single-hop beer packs a ton of flavor that will have you wanting to keep grabbing another one.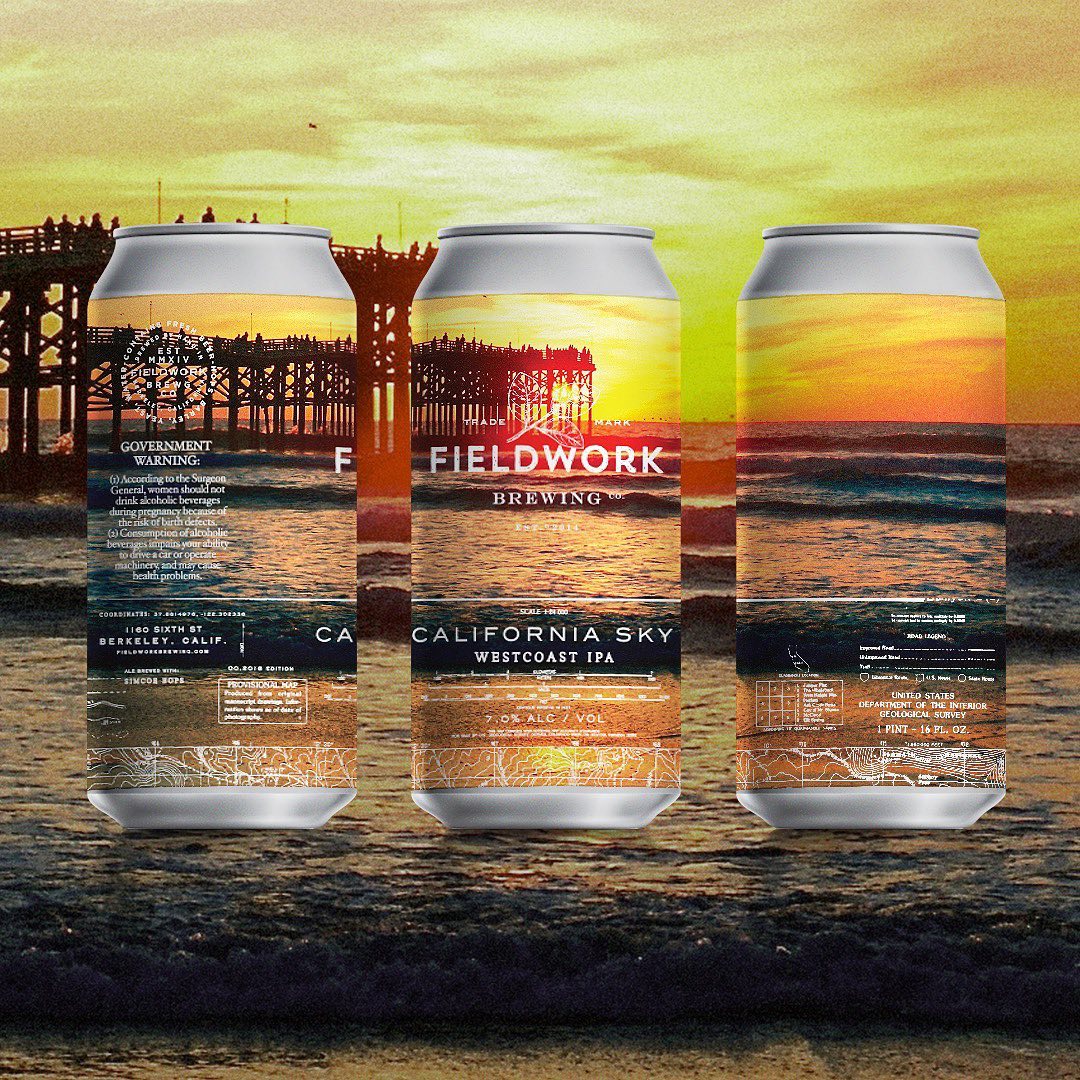 The other beer we were able to try was their palate pleasing West Coast IPA by the name of California Sky. This beer is the epitome of what a West Coast IPA should look and taste like. Very clean and crisp, a nice amount of hop bitterness that finishes oh so smooth. When you pour this beer, you know exactly what you are getting, and it delivers in every single aspect. California Sky was very refreshing and a treat to drink.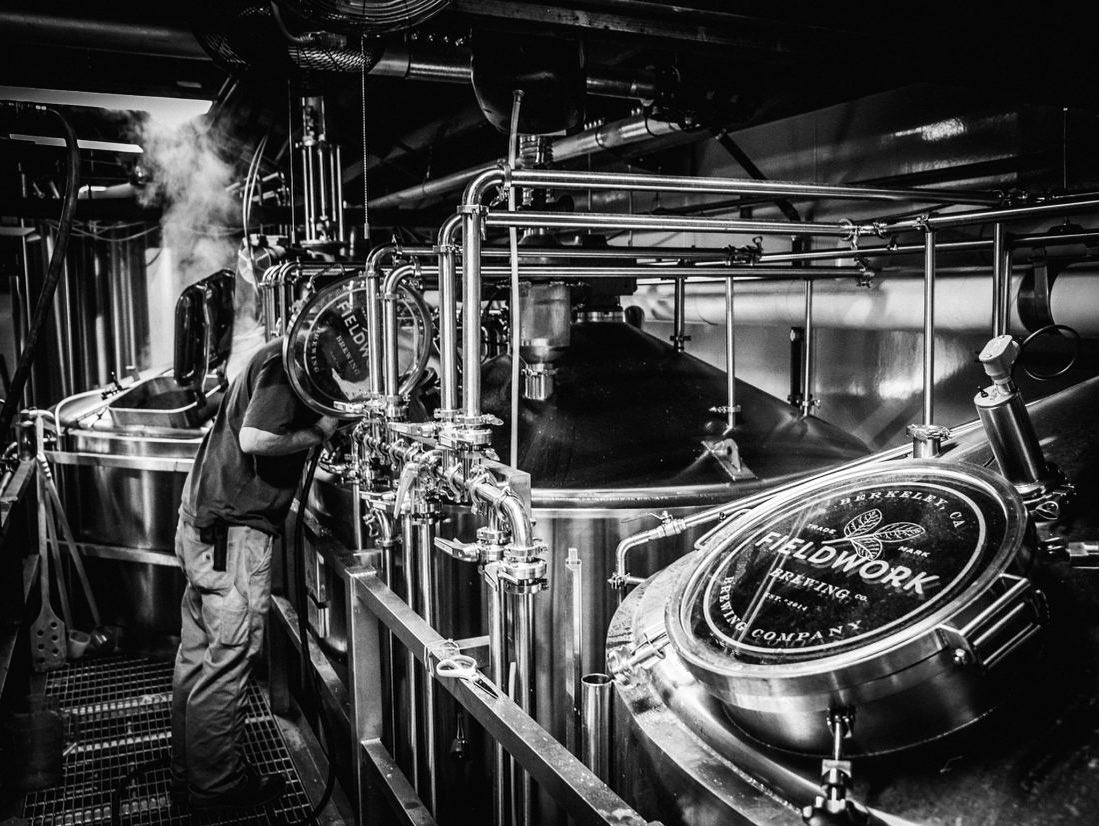 We know the craft beer options in California are seemingly endless, but you really should check out one of the seven Fieldwork locations if you're out in the area. They have several different styles of beer available and if their IPAs we tried are an indicator of their quality of beer they serve, then we're positive you won't come away thirsty!
---
Last, but most certainly not least, we find ourselves ponying up to the proverbial bar at Russian River Brewing Company in Windsor, California. Yes, we all know about the lore and history of the famed brewery and although we've heard about it time and time again, we felt it necessary to include them on this Pacific Coast road trip.
Many craft beer bucket lists have multiple Russian River beers on them, and you must have to wonder why? What makes these beers so special that some of them have even developed cult-like followings? People will stand in line for hours to get a chance to come away with the famous Pliny the Younger, a Triple IPA that releases one time per year.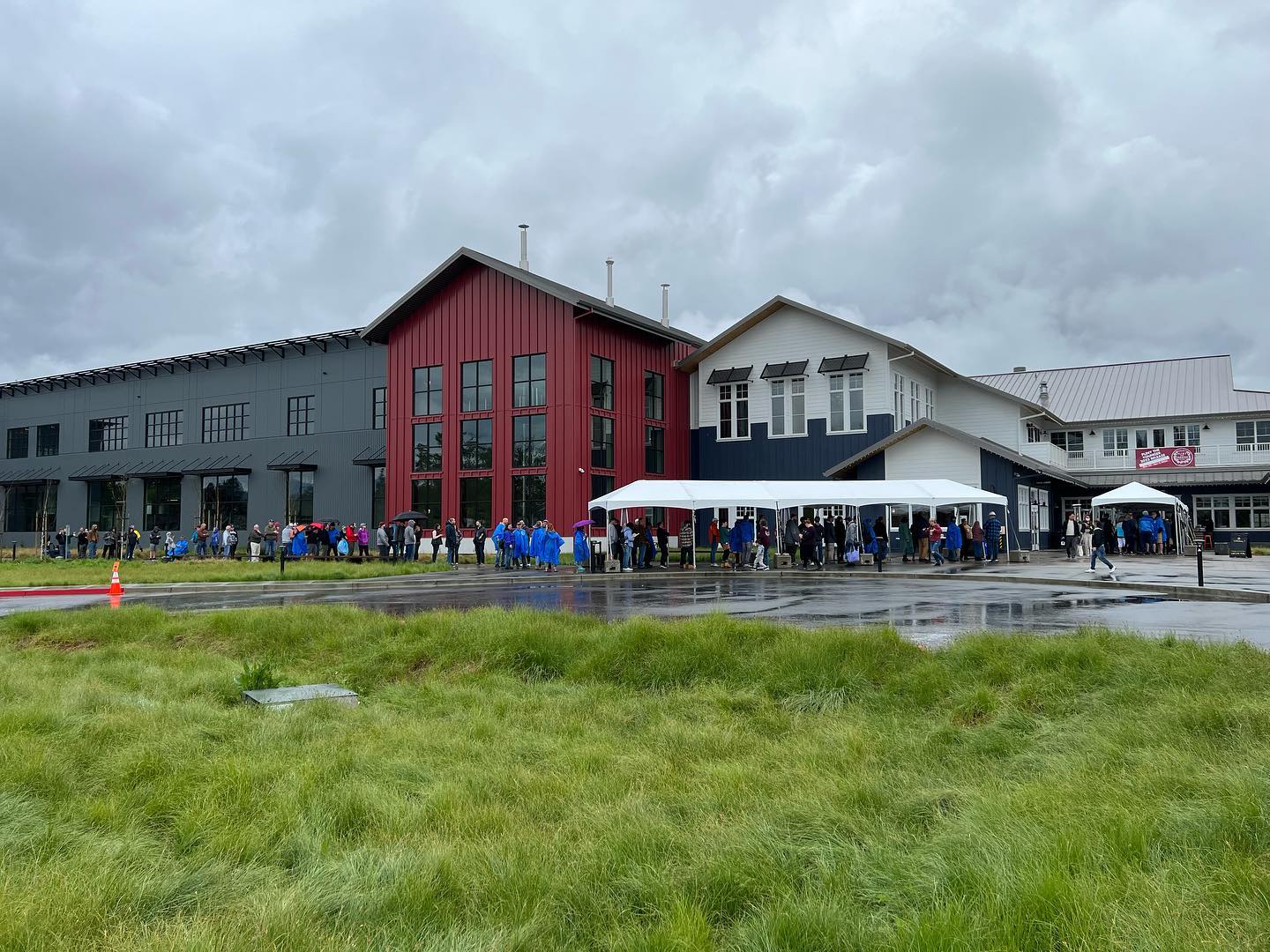 The hype around Pliny the Younger is truly remarkable and many people say it's worth the hype that surrounds it. With that being said though one of their other flagship beers happens to be a local legend and has its own fan base and hype surrounding it. We're talking about Pliny the Elder, a Double IPA that was originally brewed for a local Double IPA festival back in 2000. Fast forward twenty-two years later and Pliny the Elder is still wildly popular and relevant in the ever-changing craft beer world.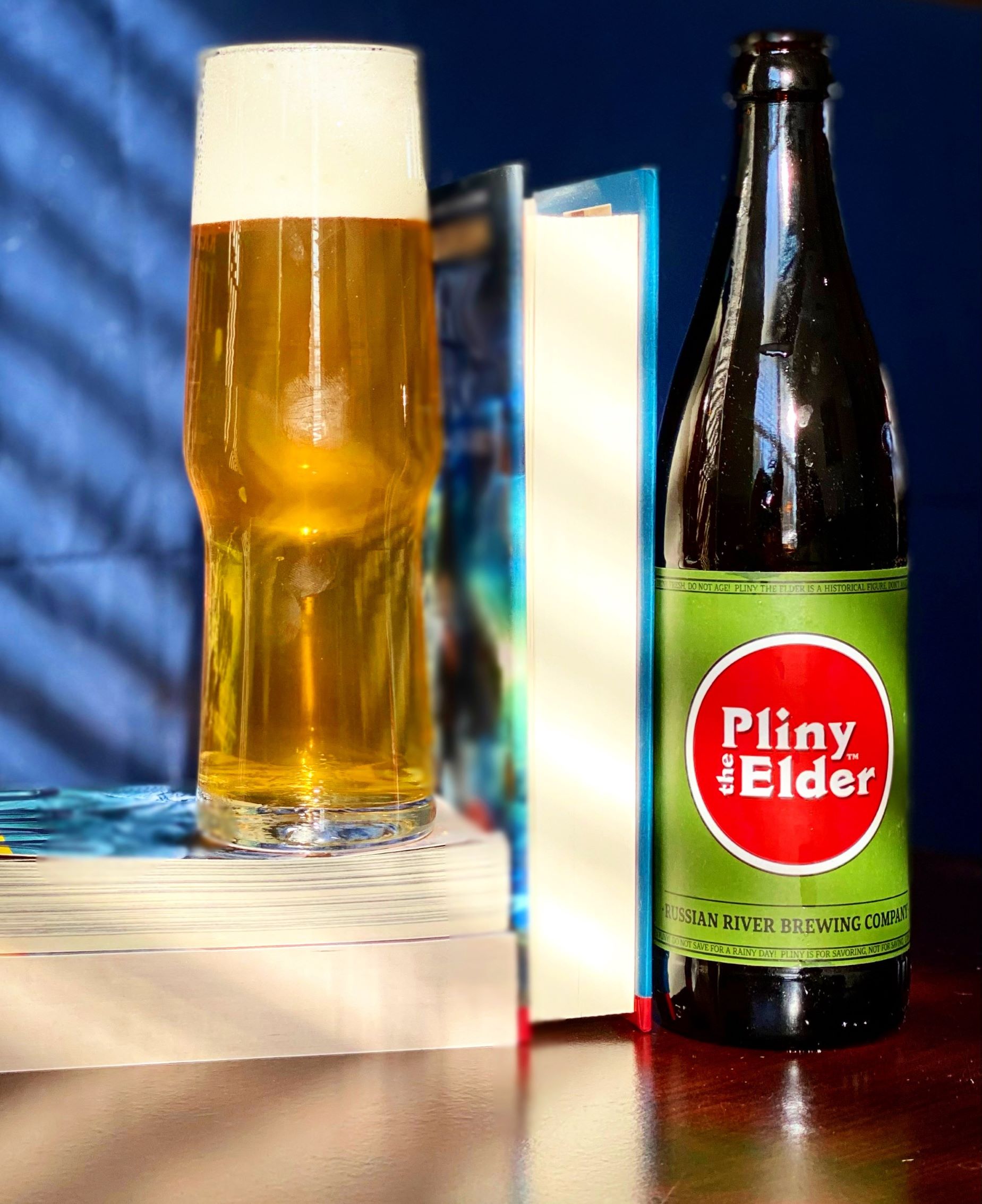 There isn't much we could say about this beer that hasn't already been said time and time again. What we will say is that no matter how many West Coast Double IPAs that are out there now or new ones coming out, Pliny the Elder will always be one of the ones that is the standard for what a style of this beer should taste like.
Recently though, Russian River joined in on efforts to brew a beer to help the citizens of the recent war-torn Ukraine. Russian River is showing their support by joining Pravda Brewery's collaborative Victory Beer Series and brewing a beer called "Putin Huylo" at their Windsor pilot brewery. Russian River's version will be a hoppy Golden Ale based on the recipe from Pravda Brewery in Lviv, Ukraine. Russian River will be making a donation from the sales of this beer, per the request of Pravda Brewery.
Many folks make the trip to Russian River when they're out in California, to the tune over over 350,000 visitors most recently before Covid. While we only mentioned a couple of their beers here, they have many other beers that are excellent that don't get the notoriety that Pliny the Elder and Pliny the Younger receive. Go visit them for their beers but enjoy the experience that Russian River has to offer. Go check it off your craft beer bucket list and find out what it's all about for yourself. People can talk about how great something is all they want but experiencing firsthand will always be better.
* * *
Onto the next!
This was the last stop on our Pacific Region Ultimate 6er road trip. We hope you've enjoyed riding along with us as we explored a few of the breweries this region has to offer. Stay buckled in though, we'll be heading over to the West Region next to check out what that area has to offer. Cheers!
---