No Comments
Great American Beer Festival Pouring Guide | Chocolate Beers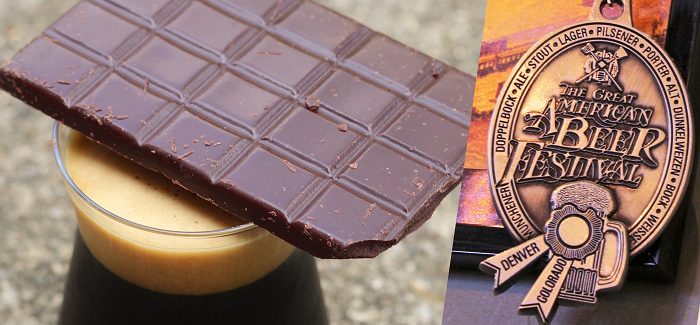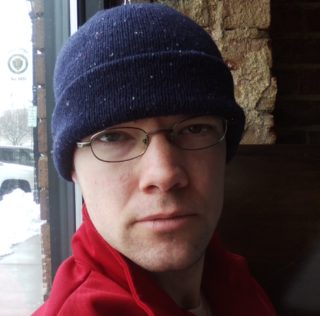 Some of the most sought-after beers at the Great American Beer Festival have been dessert-inspired Stouts with coffee, chocolate, vanilla, lactose, or other ingredients that appeal to drinkers' sweet tooth, and the 2022 GABF pour list promises to be no exception. There are several dozen excellent chocolate beers at GABF this year waiting for you to try them.
Beers brewed chocolate—or, more commonly, cacao, the ingredient from which chocolate is made—aren't just candy or dessert substitutes though. At its root, chocolate is an agricultural ingredient, and thoughtfully-brewed Pastry Stouts can highlight the possibilities of this tropical crop. Check out our guide to the most exciting chocolate beers at this year's Great American Festival.


2022 GABF Routes:
Beers to Seek Out
Wolf's Ridge & Streetside Chocolate Dire Gorgon—Let's start with the beer that will likely be the hardest to get your hands on at the festival, not because it's the rarest of the chocolate beers at GABF, but because it's only available during the Saturday afternoon session for Brewers Association and American Homebrewers Association members. If you're in one of those groups, check out this collaboration bourbon barrel-aged Imperial Stout brewed with vanilla and cacao nibs from Ethereal Confections, a bean to bar chocolate maker in Woodstock, Illinois.
Solvang Brewing Cacao F Your Lifestyle—Solvang director of operations Fred Garcia used to hold the same position with Imlak'esh Organics, and sources the regeneratively-farmed, heirloom Ecuadorian and Peruvian cacao for this Chocolate Imperial Stout through that company. The name has a double meaning: "for your lifestyle" for consumers interested in their organic cacao, and "f___ your lifestyle" to the conglomerate GMO brands ravaging the South American heirloom cacao trade.
Fremont Brewing Coconut Cacao Barrel-Aged Dark Star—This bourbon barrel-aged Imperial Oatmeal Stout promises to be one of the most sought-after beers on the festival floor, so don't delay. This 13.5% ABV beer is a blend of four different vintages of Dark Star conditioned with coconut and cacao nibs from Theo Chocolate, a large bean to bar maker in Seattle.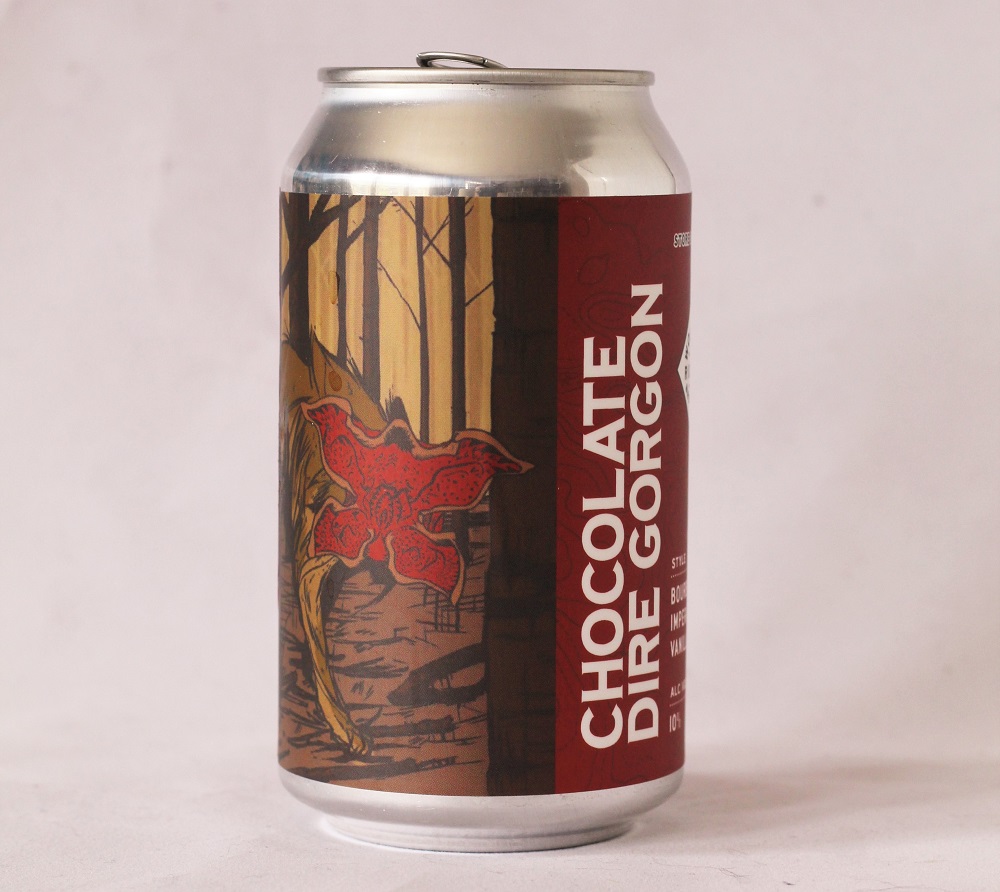 Radiant Beer Comfort Blanket—This Imperial Stout is aged 18 months in 17-year-old Wild Turkey Master's Keep and 8-year-old Elijah Craig bourbon barrels and is conditioned on Bolivian Itenez Wild Harvest cacao nibs from Chocolate Alchemy, Texas pecans, and Vermont maple syrup. "When sourcing nibs for beer I am generally looking for nibs with lowish acidity and astringency, and upfront 'chocolate' notes rather than something overly fruity or flora and the Itenez fits that bill," says Radiant director of brewing Andrew Bell. "It has a pretty strong and straight-forward chocolate notes with some caramel notes that I thought would play well with the maple syrup and pecans."
Epic Big Bad Baptist—This classic whiskey barrel-aged Imperial Stout with coffee and cacao recently made a significant change in their cacao sourcing and began using nibs from Ethereal Confections for the 2022 batch and its variants. You can sample this first edition using the new cacao at this year's festival.
Corporate Ladder Brewing Champurrado & Purchase Order 002—Champurrado is an Imperial Stout brewed with cacao nibs, cayenne pepper, cinnamon, agave, vanilla, and marshmallow, and Purchase Order 002 is an Imperial Stout with cacao nibs. Both beers use a blend of Ugandan and Haitian cacao from Ethereal Confections. Corporate Ladder has previously medalled at GABF for *Contains Chocolate*, so be sure to check out these two new entries.
MORE Brewing Barrel-Aged Henna: Birthday—A barrel-aged Imperial Stout from heavy hitters MORE is always worth checking out, and their fifth anniversary Stout brewed with coconut, pecans, vanilla, and cacao nibs is no exception. MORE is using cacao nibs from Ethereal Confections in this sought-after birthday beer.
Four Sons Brewing ESPN the Ocho & Eightfold—ESPN the Ocho is an Imperial Stout aged in Tennessee whiskey barrels with chocolate, peanuts, and marshmallow, and uses Ghanan cacao nibs from TCHO (the cacao provider for Brewers Supply Group), along with small additions of cacao powder and milk chocolate powder. Eightfold is an Imperial Stout aged in whiskey barrels with strawberry, raspberry, vanilla, and TCHO Ghana nibs. Ghana provides a straight-ahead "chocolate" flavor that is excellent for brewing.
Ramblebine Brewing Loki Ice Dragon—Loki Ice Dragon is the rare "White Stout", a golden ale brewed with ingredients that evoke some of the familiar flavors of Stouts. In this case, Ramblebine is using Kiln coffee, hazelnut flavoring, and Chocolate Alchemy's Brewer's Blend of cacao nibs. At only 6.5% ABV, it's one of the lower-strength beers on this list.
Beachwood Brewing Mocha Machine—This Imperial Porter is brewed with coffee from Portola Coffee Lab and Ecuadorian cacao nibs from TCHO.
Resident Brewing Beauty—A Bourbon barrel-aged Imperial Stout with raspberries, cacao nibs, and vanilla beans. Cacao source and origin unknown.
West Fax Brewing Peanut Butter Chocolate Beta Wave—This Imperial Stout is brewed with TCHO Ghana cacao nibs and peanut butter powder, and aged 20 months in Laws Wheat Whiskey barrels.
Kilowatt Brewing Chocolate Macadamia Stout—At only 6.2% ABV, this is one of the lightest Stouts in this category you'll find at GABF. It was brewed with Vietnamese coffee, vanilla, macadamia nuts, coconut, and Ecuadorian cacao nibs. This beer won a Bronze in the chocolate beer category at GABF 2018.
Forbidden Root Full Retail—This American Porter from Forbidden Root's Columbus outpost is brewed with Madagascar vanilla, almonds, coconut, and Fijian cacao, though I've been unable to learn its commercial source. Forbidden Root has always had a knack for working with botanical ingredients in a thoughtful way, so seek this one out.
Crooked Ewe Brewery Supercrema—This American Porter is brewed with hazelnut and Cholaca, a liquid cacao product for brewing that uses a blend of South American cacao origins.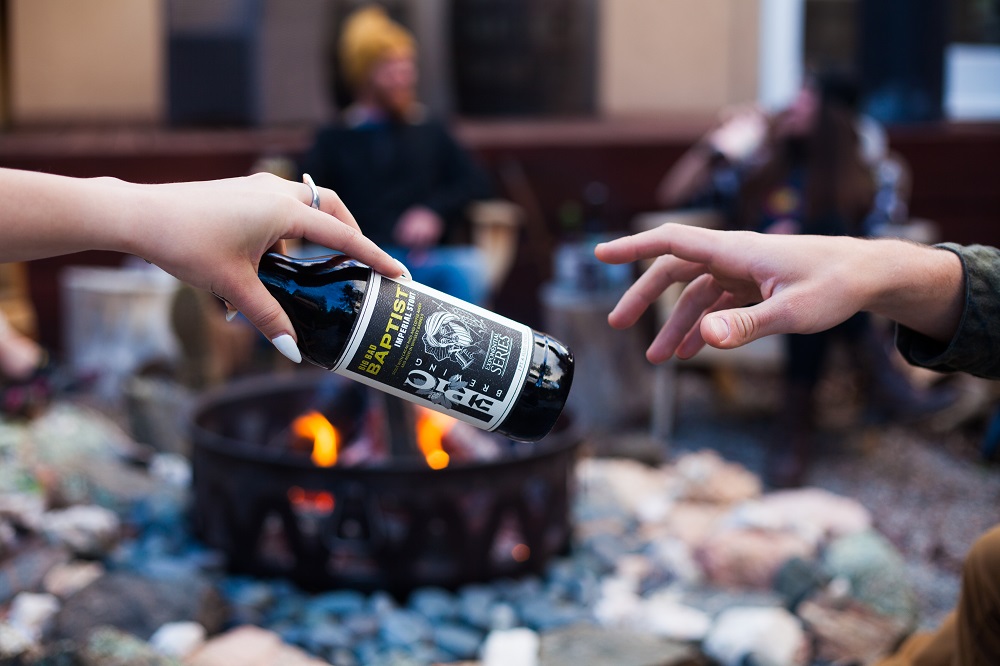 Other Beers to Try
Fat Heads Pumpkin Chucker—Stout with pumpkins, spices, and Belgian dark chocolate
Deschutes Black Butte XXXIV—Tiramisu-inspired Imperial Porter with Bensdorp defatted cocoa powder from Barry Callebaut
Boulder Beer Shake Chocolate Porter
Bearded Brewer Dream Bar—Imperial Milk Stout with coconut, vanilla, and Peruvian cacao nibs sourced through nuts.com.
Working Class Brewery Clock Out Peanut Butter Chocolate Stout—Stout with peanut butter and Callebaut dark chocolate.
903 Brewers Chocolate Peanut Butter Rice Crispy Treat Cream Ale
Great Notion Peanut Brother—Imperial Stout with peanut butter and chocolate
Mountain Cowboy Brewing Subsidence—Orange Chocolate Imperial Porter
Ninkasi Barrel-Aged Ground Control—Bourbon barrel-aged Imperial Stout with star anise, hazelnuts, and cacao nibs
Ship Bottom Brewing Mexican Stout
Sun King Brewing Bourbon Barrel-Aged Chocolate Vanilla Porter
Thesis Beer Project Thesis Pieces
Third Nature Brewing S'mores Baltic Porter

2022 GABF Routes:
---