No Comments
Varietal Beer Co. | Valley Fresh IPA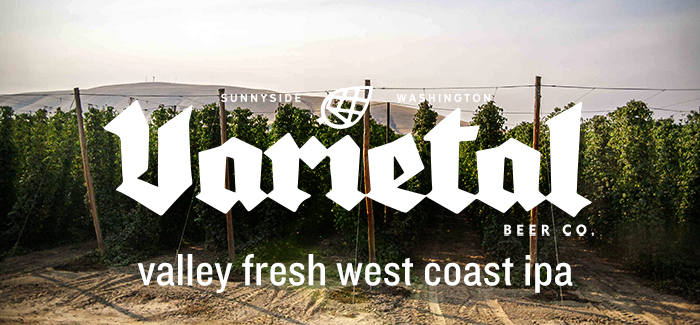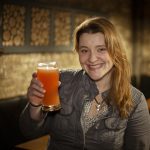 Where hops are, fresh hop IPAs are, too. The first week of September brings a buzz to the community of Sunnyside, Washington. Agriculture built this town — hop culture, to be exact. The first week of September (give or take) is the kickoff of harvest season, and drinking a Valley Fresh IPA is a great way to celebrate it.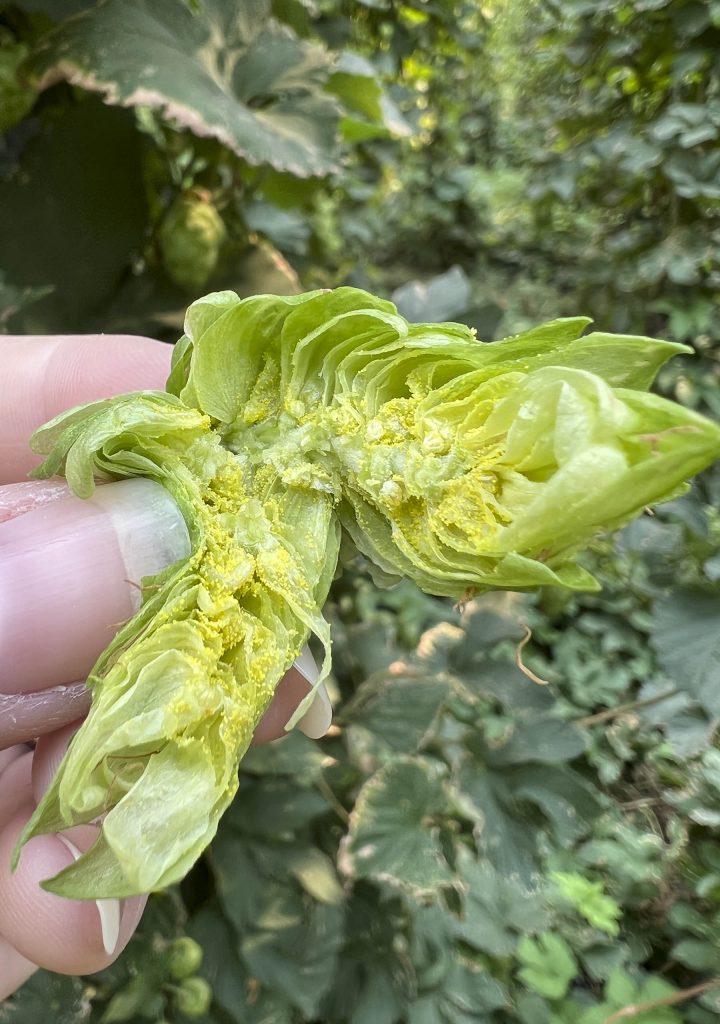 Sunnyside is in the heart of the Yakima Valley, about a 35 minute drive from the city of Yakima. Sunshine beats down on the country roads as acres and acres of ripe, fragrant hop bines climb 20-foot trellises. Hop fields turn to industrial structures, homes and businesses. The corrugated steel facade of Varietal Beer Company shines like a beacon for fresh hop beer enthusiasts in the center of quaint downtown Sunnyside.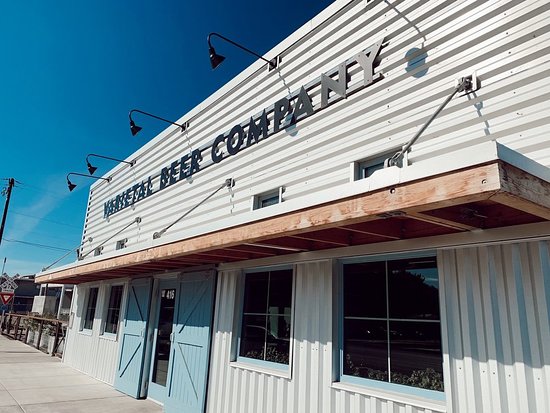 Varietal is in a prime location to take advantage of the abundance of fresh hops that come from the Yakima Valley. The innovative and adventurous brewers at Varietal collaborate with dozens of hop farms and visiting brewery teams each harvest season to create unique and delicious fresh hop-forward beers.
Varietal, Yakima Chief Hops and several members of the Pink Boots Society collaborated to brew Valley Fresh IPA. Varietal's own Rachel Verhey-Goicoechea led the brew day, which included 15 women from all over the U.S. and Canada, as well as YCH representatives from Europe. These women gathered to experience the excitement of harvest and brew this fresh, juicy beer together.
Let's Brew!
Preparing the malt and mashing in is generally the first step to brew day. Valley Fresh's grain bill included Pilsen malt, some flaked wheat for haziness and biscuit for body, as well as some acidulated malt. Fresh hop beers benefit from some acid in the mash, as it helps to extract lupulin from the hops. Varietal is proud to be Craft Malt Certified and sources high-quality, locally grown and malted grain.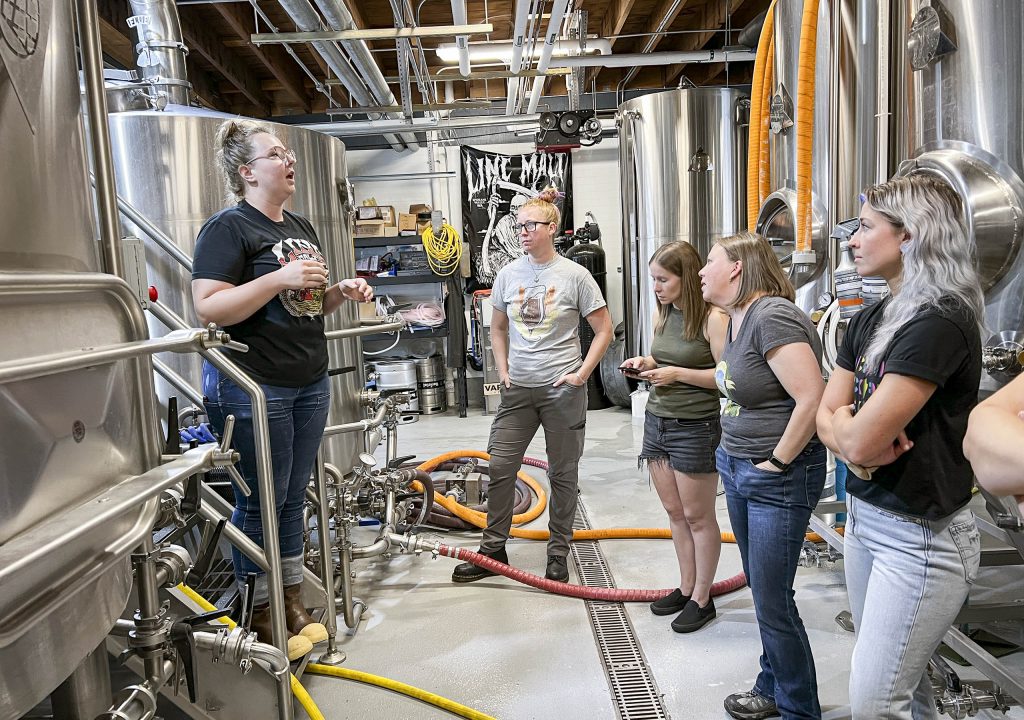 Locally-sourced is the key for this brew! As the wort was on its way to the kettle for a 90-minute boil, the crew of women received a mission. The destination: Sauve & Son Farms just eight miles south to collect an absurd amount of fresh Simcoe hops.
A thorough educational tour of the brand-new, state-of-the-art hop picking facility at Sauve concluded in the kiln building. Hops rained down from overhead conveyors as pairs of women took turns catching 50-pound sacks full of the fragrant green flowers.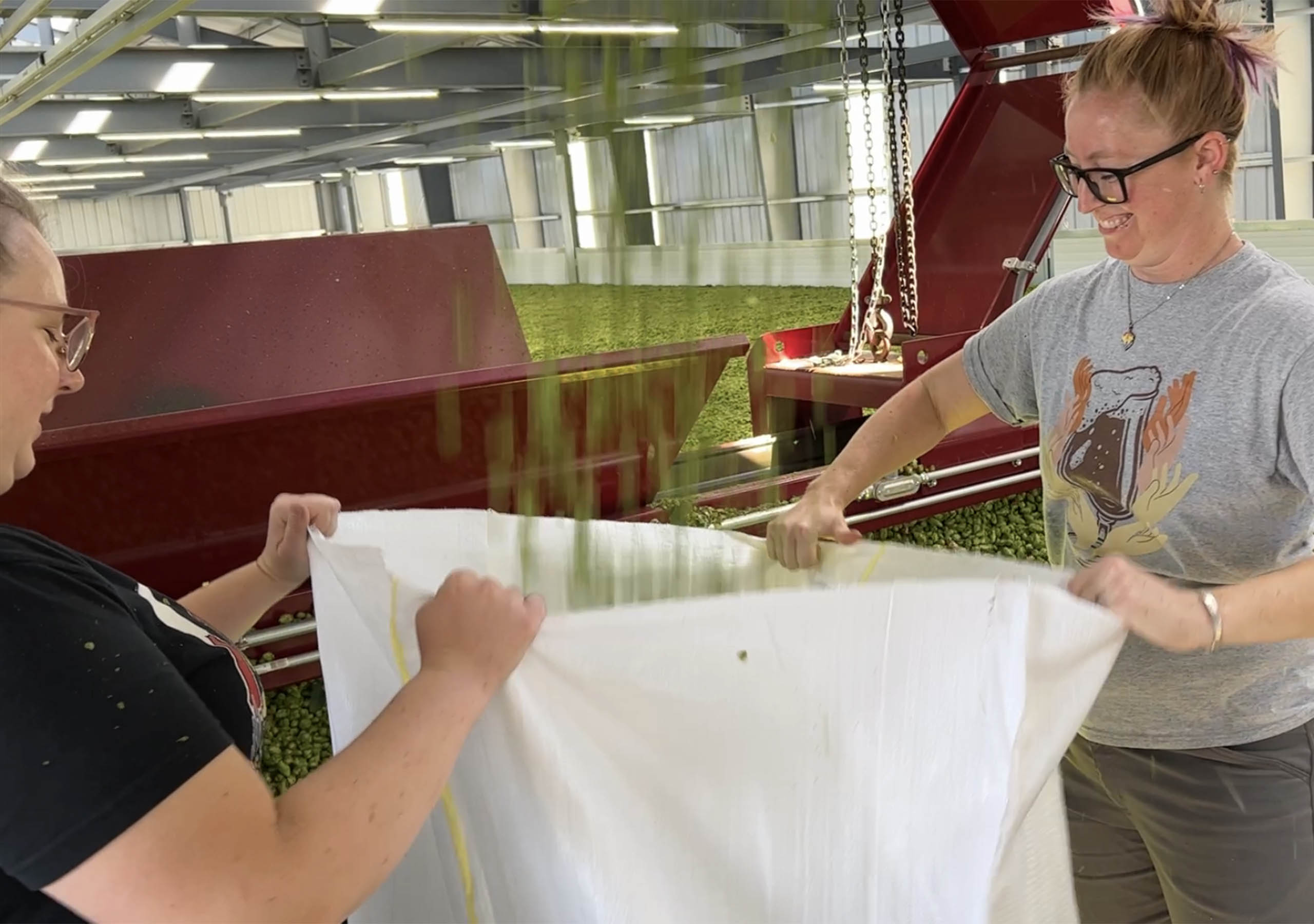 Three hundred pounds of hops in total were stuffed into several vehicles. The Simcoe and the  women headed back to Varietal, as the boil was well under way. All 300 pounds went into the 15 barrel batch.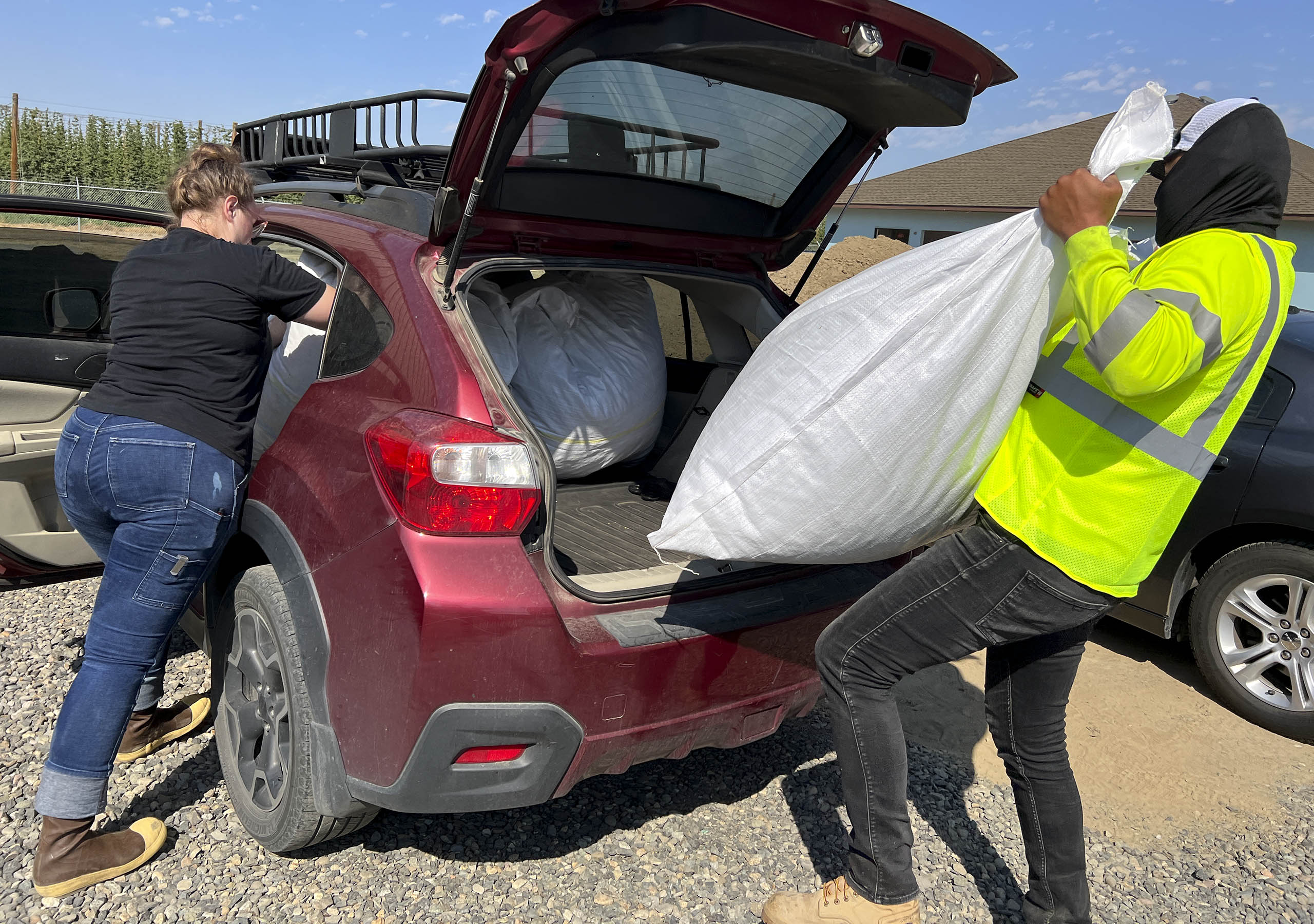 Get Hoppy!
"300 pounds of fresh hops might seem like overkill indeed!" laughs Rachel. "However, the amount of water in fresh hop cones tampers their effectiveness when it comes to flavor addition. The hot wort does a great job extracting lupulin, but it just doesn't impart as much flavor as a pellet or other processed hop product would."
Fresh hop brewing requires additional processes that conventional brews don't, so it takes more work and more time. Instead of simply tossing hops into the boil at specified intervals- early for bittering and late for aroma- fresh hops are most often added as a "hop back" after the boil. A hop back utilizes the lauter tun to steep the fresh hops in post-boil wort, recirculating it from bottom to top like a vorlauf.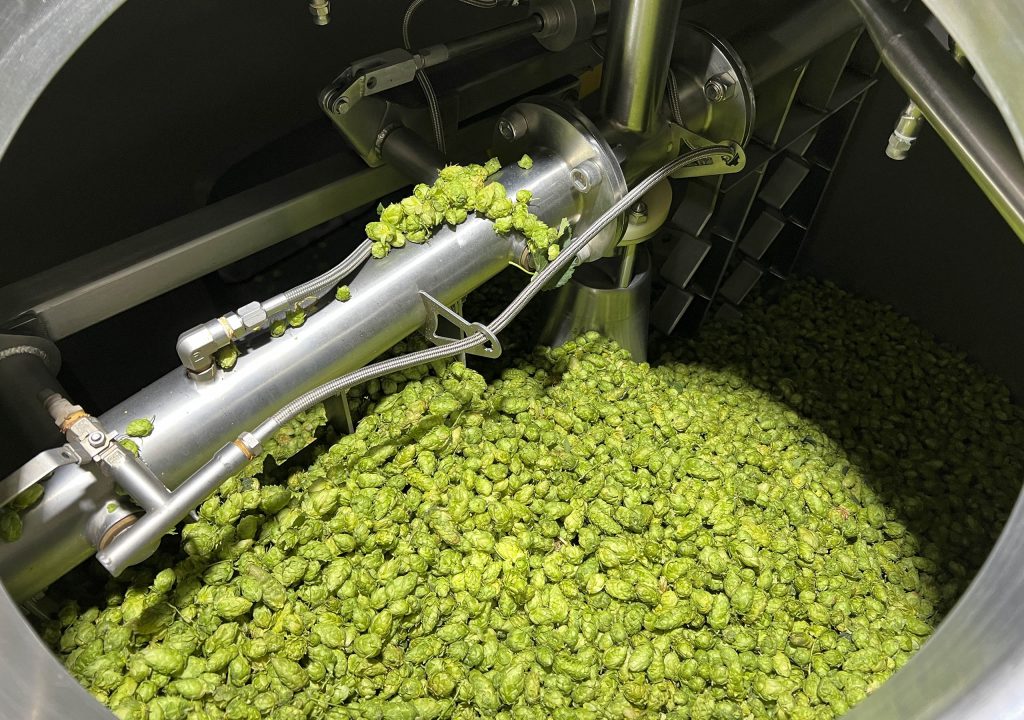 Valley Fresh is a West Coast IPA, so more bitterness is required than simply using the fresh Simcoe hops. A Warrior CO2 hop extract addition at the start of boil provided the bittering charge. YCH's new experimental 301 Frozen Fresh Hop Simcoe pellets added another blast of flavor after the whirlpool. And because that still wasn't enough hops, Varietal added 33 more pounds of the 301 Simcoe pellets and some Mosaic T90 pellets a few days into fermentation.
"This all sounds like an insane amount of hops," Rachel said, "but I promise the beer isn't green and chunky!"
Drink Up!
While hop farming has spread to many regions of the U.S., fresh hop brews are much less common outside of the Pacific Northwest. Sierra Nevada's Celebration Ale is probably the most accessible example across the country, but experiencing a locally-grown, hand-picked, small batch fresh hop IPA is unparalleled.
"Fresh hop beers definitely have a different flavor and aroma combo than one would normally find in a regular IPA or hop forward beer," explains Rachel. "Certainly, each hop variety has its own special aroma and flavor. But in general, you get a blast of field freshness to your senses. More melon, more tropical, more green grassiness, more grapefruit pith than you would get in a regular IPA. We've even seen smoke-tainted fresh hops due to wildfires in the area come through as barbeque flavored. It's a fun adventure because every year is a little different!"
Because brewing beer is not an instant-gratification art — patience is required — Valley Fresh's final form is still somewhat of a mystery. Rachel provided an update, saying "The beer smells so GOOD! It's tasting really great – not too bitter, but it definitely gives you that 'drinking in the hop fields' vibe. It has a good amount of citrus with a bit of apricot and some pine aromas."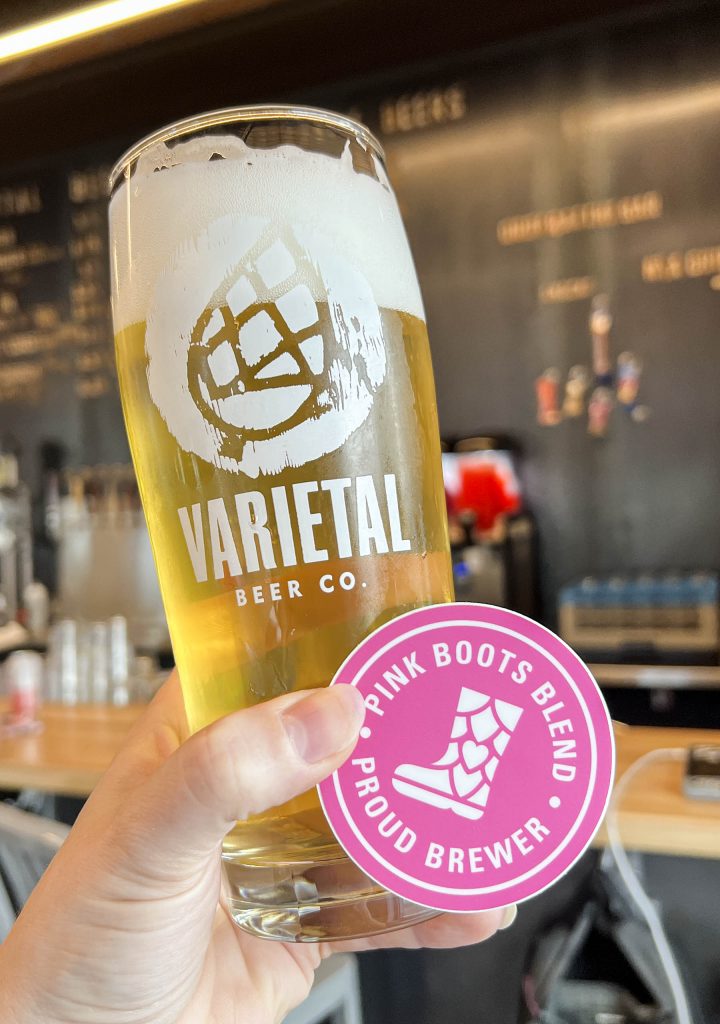 Thirsty for More?
Clear your calendar and buy a plane ticket! Valley Fresh West Coast IPA, as well as dozens of other locally-sourced and small-batch brewed fresh hopped beers will be flowing at the annual Fresh Hop Ale Festival in Yakima on Saturday, October 8.
Varietal Beer Co. will be pouring several of their nine 2022 season fresh hop beers at the festival, including Hop Grind Hazy IPA, Hyperion West Coast IPA, Flower Factory Hazy IPA and Wet Equity juicy IPA.
THIS JUST IN: Valley Fresh IPA won a bronze medal at the Best of Craft Beer Awards the weekend of September 24.
---