No Comments
Tröegs Independent Brewing | Lucky Holler Hazy IPA
Inspired by an annual pilgrimage from Pennsylvania to the Pacific Northwest to pick fresh hops in the Yakima Valley, Tröegs Independent Brewing's Lucky Holler Hazy IPA fall release is packed with so much citrusy, hoppy aroma it'll have you hollerin' for more. By heading straight to the source to walk through rows of bines and crush plump, fresh hops cones in their hands to release the oils and heady aroma, Tröegs' brewers were able to hand-select the perfect hops for Lucky Holler Hazy IPA.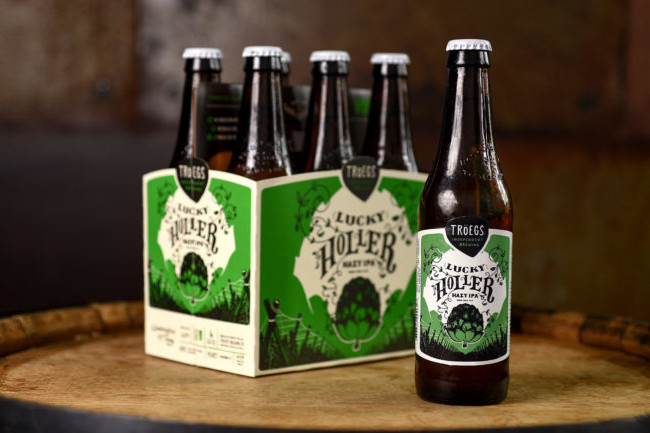 Clearly an act of love, the brewers released Lucky Holler Hazy IPA after several test batches via Tröegs' small-batch Scratch Series. After trying several hop combinations over about 15 test brews, the winning combination was Citra, Simcoe and Galaxy. The goal was to see how the haze itself affects the flavor of the beer; as they discovered, it definitely does!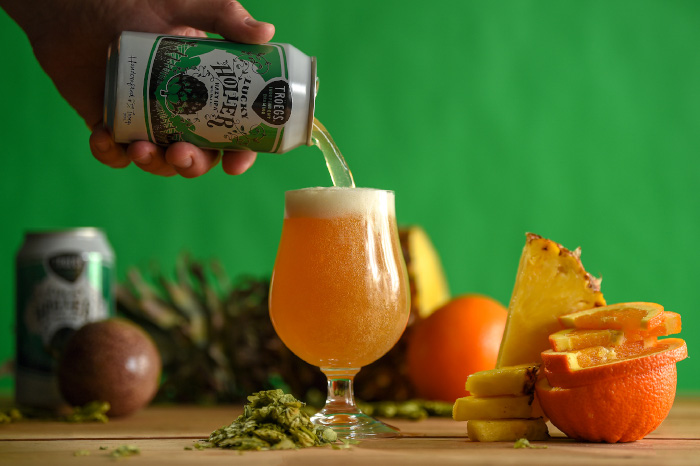 For Lucky Holler Hazy IPA, the hop oils that would normally drop out during fermentation stick around for the long haul. Malted oats, pale malt, unmalted wheat and white wheat give the oils something to cling to, resulting in its hazy, hoppy juiciness. London-3 yeast was chosen as the fermentation catalyst to accentuate Lucky Holler's tropical fruitiness with a hint of tropical gummies.
The pour gives a nice fluffy head resting over an orange sunrise hue that clings softly to the sides of the glass. With hints of grapefruit, pineapple and passion fruit and an overall citrus aroma, taking a sip is like enjoying a fresh fruit smoothie with just a touch of hoppy bitterness and a warming alcohol feel: This baby is 6.8% ABV, after all! The bitterness of the hops is evident as the beer rolls across the palate, but this is no West Coast IPA. The hops impart much more aroma and soft mouthfeel than bitterness.
Want to try it for yourself? Order some through curbside pickup through Tröegs' website store, pick some up through these East Coast distributors or try a virtual sampling.
---