No Comments
Distillery Showcase | Laws Whiskey House's No Shortcuts Approach Toward Distilling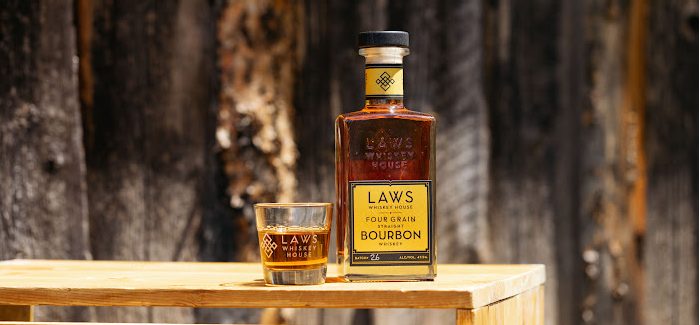 Denver's Laws Whiskey House has demonstrated how unique terroir, patience and passion can result in multi-award-winning Bourbon and Rye whiskeys, all created in a location removed from the country's traditional whiskey-making regions.
Alan Laws, founder of Laws Whiskey House in Denver, has profound respect for Kentucky's whiskey culture and history, but Laws' highly acclaimed Bourbon and Rye are distinct. "We are a product of the history [in Kentucky], and we admire what goes on in that region. But, we don't want to make that. They already make that. We want to make something in the same family, but we are not making Kentucky Bourbon. Yes, our history starts there, but we come from [Colorado]," says Alan Laws, founder of Laws Whiskey House.
"It's an obsession, honestly. We are so far above passion… whiskey means a lot to me."
In 2020, at the World Whiskies Awards in New York City, Laws Whiskey House 6-Year-Old Bottled in Bond San Luis Valley Rye was the category winner for American Rye Whiskey (12 years and under). In addition to this prestigious award, Laws Whiskey House also received a bronze medal in the non-Kentucky category for their 6-Year Bottled in Bond Straight Four Grain Bourbon. Since then, Laws has gone on to win other prestigious awards, such as Double Gold at the 2022 San Francisco World Spirits Competition for their 8-Year Old Bottled in Bond Four Grain Bourbon, Seven-Year-Old San Luis Valley Rye Whiskey, and 5-Year-Old Centennial Wheat Whiskey. Laws was also awarded a Gold medal for their 5-Year-Old Henry Road Straight Malt Whiskey. And recently, their 8-year Bonded Four Grain Bourbon was recently named "One of the best non-Kentucky bourbons I've ever tasted" by acclaimed author and whiskey critic, Fred Minnick.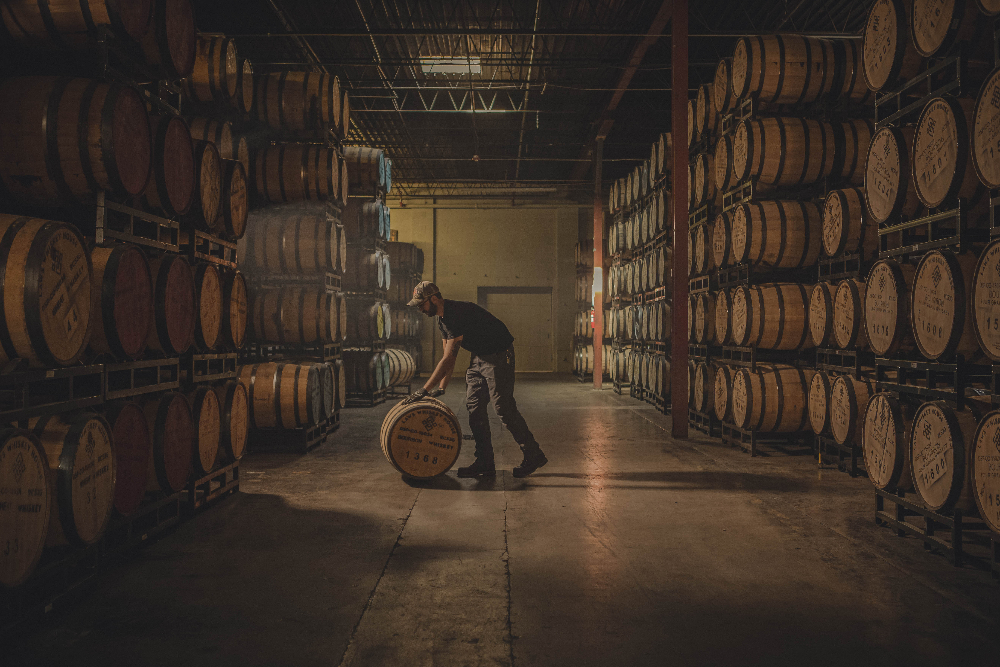 Terroir and an Intimate Relationship with its Farmers
The "American mother grain-focused" distillery has developed relationships with family farmers in Colorado that grow select grains for Laws. The grains used by Laws grow out of the Colorado soil, that's enriched by mountain water and influenced by Colorado's weather and high-altitude air.
"As an American whiskey-focused distillery, producing an unapologetic straight rye whiskey has been an obsession here at Laws Whiskey House from the beginning," says Laws. The distillery has had tremendous success with its Rye at the World Whiskies Awards, which "is pretty great and humbling—a testament to the flavorful heirloom variety of rye we use from the San Luis Valley in Colorado, grown by the Cody family."
"The San Luis Valley Rye we grow for Laws is lovingly attended to by our multi-generational family farm," says Josh Cody of Colorado Malting Company. "The rye is part of our family. It is at our table when we gather, in our field, through the San Luis Valley winter and finished properly by our family at Laws Whiskey."
Laws added,  "An intimate relationship with farmers, and the soil from which the grain grows, benefits the whiskey distillery mightily. Before we ever distill, we know exactly what we will receive from the farms. There's no guessing or surprises. The four-grain whiskey distillery then employs a traditional open-air, on-grain fermentation process to develop its whiskey."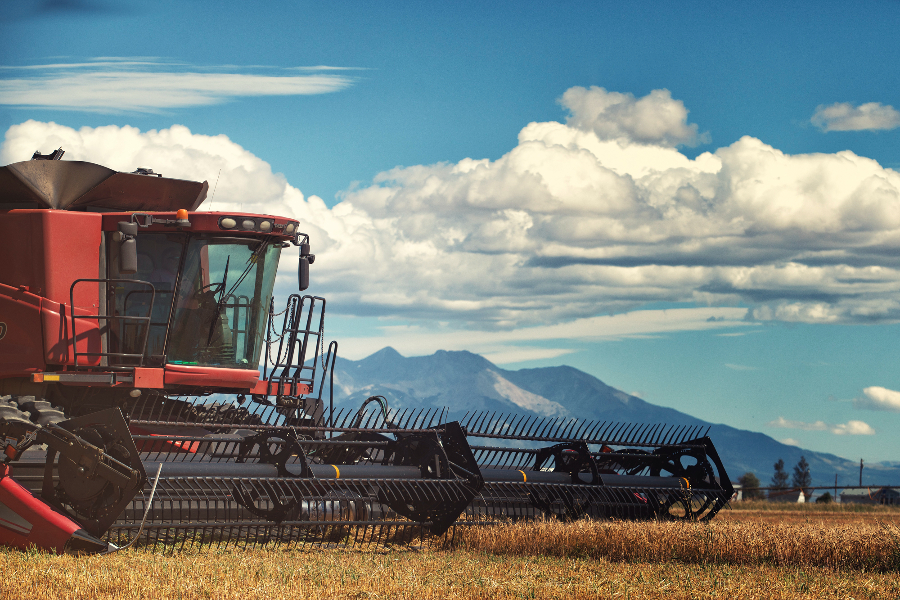 Patience
Laws Whiskey House, which opened in 2011, does not distill gin or vodka. It's all about the whiskey. And, nothing is sourced; it's 100% distilled, aged, and bottled in Denver.
"We get better at it every day. I believe that," said Laws. "Today, we are making the best whiskey we ever made. We don't intend to put out anything that's not extraordinary."
The driving force behind the Laws' distillation process involves one word: patience. Part of what makes the Laws whiskies, including their bonded versions, so appealing is their habit of waiting a little longer than most distilleries. ."You can't speed it up," Alan said. "We are not looking at now, or two years from now. We are looking at five or seven years down the line all the time." He added, "It takes time to develop the perfect grains, and it takes time to grow them. Whiskey must be aged. And whiskey is ideal when sipped with friends."
For instance, Laws Whiskey House also offers its 8-Year Bottled in Bond Bourbon expression of its award-winning Four Grain Bourbon, which exceeds the minimum four-year standards of the 1897 Bottled in Bond Act. (To be bottled in bond, a whiskey must be produced by a single distillery during one distillation season — spring or fall, be exactly 100 proof and be aged in a U.S. bonded warehouse for at least four years.)
"I think the extra aging time allows us to achieve a much smoother vanilla character, along with some wonderful caramel notes and noticeable black cherry that you just don't find without the extra aging."
Meanwhile, the Laws San Luis Valley Bottled-in-Bond Rye ages at least seven years, resulting in an elegant Rye that appeals to a wide audience.
"I almost always drink Bourbon. I don't usually like Rye, but this is excellent," remarked Kris Capadona of suburban Chicago. In full disclosure, "Cap" is the head coach of this writer's son's travel baseball team. He, and many of the parents, enjoyed Laws Rye one spring night during a road trip to Milwaukee — sipping with friends, indeed.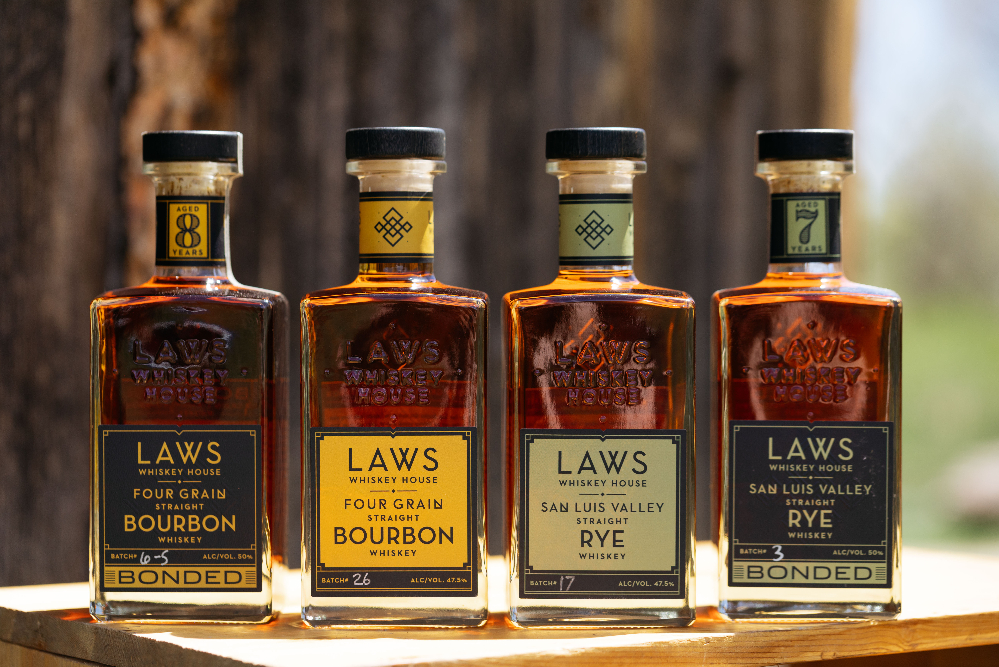 A Variety of Whiskies Enjoying Wide Appeal
Cap's reaction is not uncommon. "Our two flagships, Four Grain Straight Bourbon and San Luis Valley Rye, are meant to capture not just the novice — to make it very approachable," explained Laws. "But, they also have layers of complexity so that if you are not a novice, you are still going to appreciate them. And beyond that, we have Bonded, Straight Wheat Whiskey in Curacao Casks and things that speak to a broader audience and passionate whiskey fans."
But, that's not all. The distiller also offers unique, dare-we-say elegant whiskies such as its Four Grain Straight Bourbon Finished in Cognac Casks and Straight Bourbon finished in Calvados Brandy Casks. These whiskeys are part of the brand's Special Finish and Experiential Series, exploring new flavor dimensions layered on by barrel finishing in different types of wine and spirits casks.
The Bourbon finished in Cognac casks, in particular, is an exciting release to follow from one year to the next. Through several years of trial and experimentation, Laws created a distinctive solera process where only a portion of their Cognac Cask Finished Bourbon is released at a time, leaving the remainder to marry with future blends of this whiskey in their 30-hectoliter foeder, which previously aged Cognac brandy.
"This whiskey is about process and patience," said Laws. "Like the Cognac blenders that inspire us, we are seeking harmony and depth from this whiskey. The flavor notes are so rich, balanced, and complex and that can only be achieved by following our process and giving it time to mature."
Finally, Laws said:
"When you look at the world of whiskey, there are a lot of standards and similarities. But, what really matters is the complexities. Where is it grown? How is it finished? For me, and for everyone here, whiskey is a labor of love. We are driven to make sure everything from what is grown to how it is barreled results in a whiskey product that make us proud to bottle and share."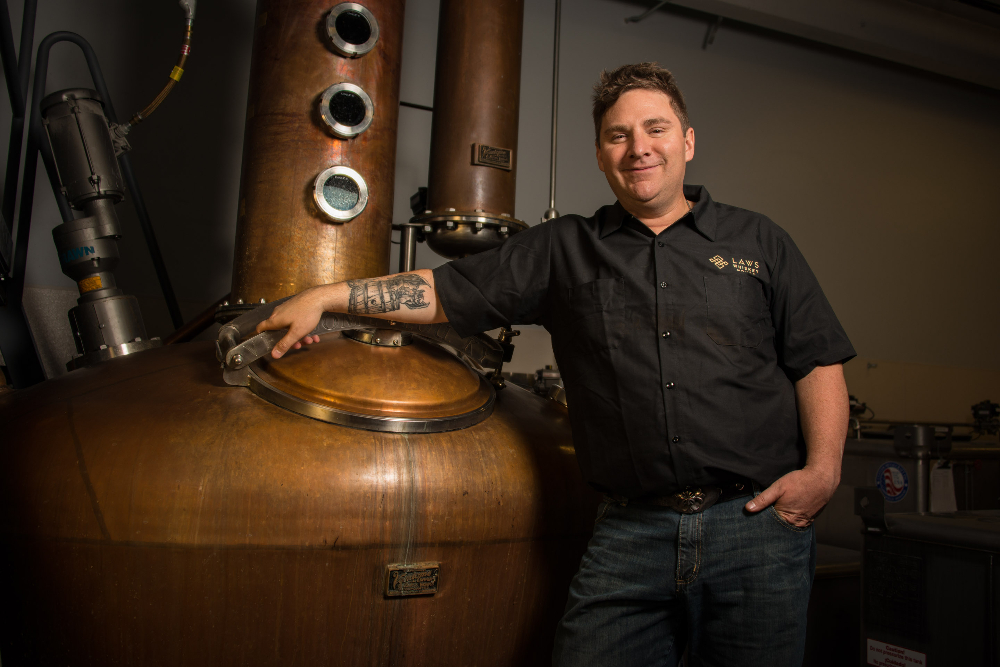 This is a sponsored post on behalf of site underwriter, Laws Whiskey House.
---