No Comments
2023 Collaboration Fest Will Feature 175 Participating Breweries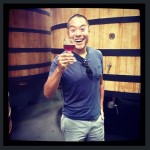 With the 2023 beer festival season already well underway, one of Colorado's biggest signature events is ready to unveil its full lineup. The 2023 Collaboration Fest, which this year moves to The Westin Westminster for the first time, will feature 175 participating breweries collaborating on over 120 beers.
One of the more uniquely distinct beer festivals in the country, Collaboration Fest brings together local and national breweries to brew one-off collaboration beers designed specifically to be showcased at the event. This year's fest will take place on Saturday, March 25 from 2-6pm for VIP ticket holders and from 3-6pm for General Admission ticket holders at The Westin Westminster at 10600 Westminster Blvd, Westminster, CO.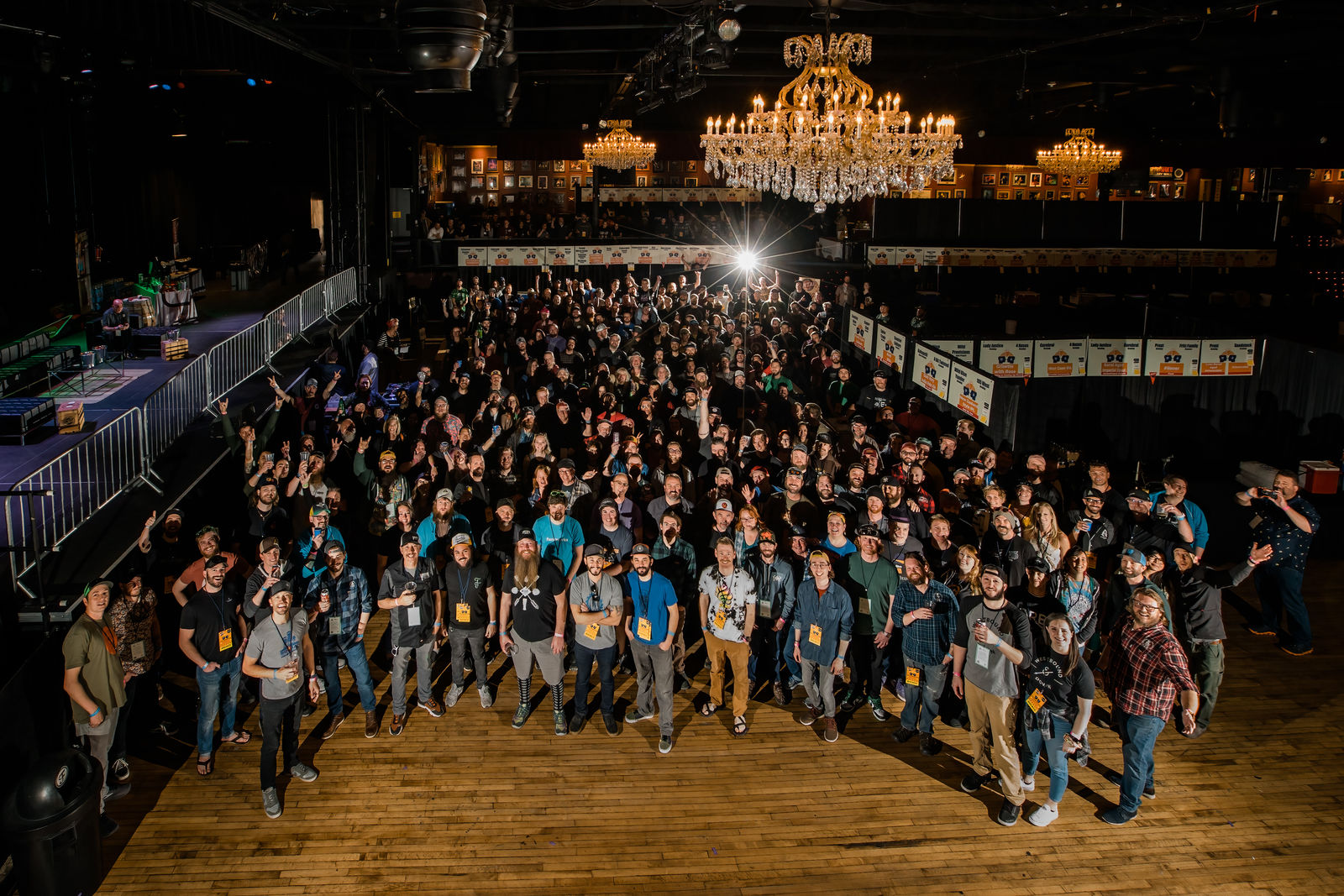 Hosted by the Colorado Brewers Guild, Collaboration Fest welcomes participating guild members to team up on one in-state collaboration beer as well as a collaboration with out-of-state breweries if desired. As a result, this year's fest will feature 20 out-of-state breweries, as well as two international collaborations.
"Not only are members of the State of Craft Beer teaming up with one another, I'm delighted to see non-Colorado breweries such as Beachwood Brewing and Monday Night Brewing on the roster, as well as Cyprez Tap Room out of Mexico," says Shawnee Adelson, CBG executive director. "This proves that Collaboration Fest is a world-class beer event that brings both breweries near and far."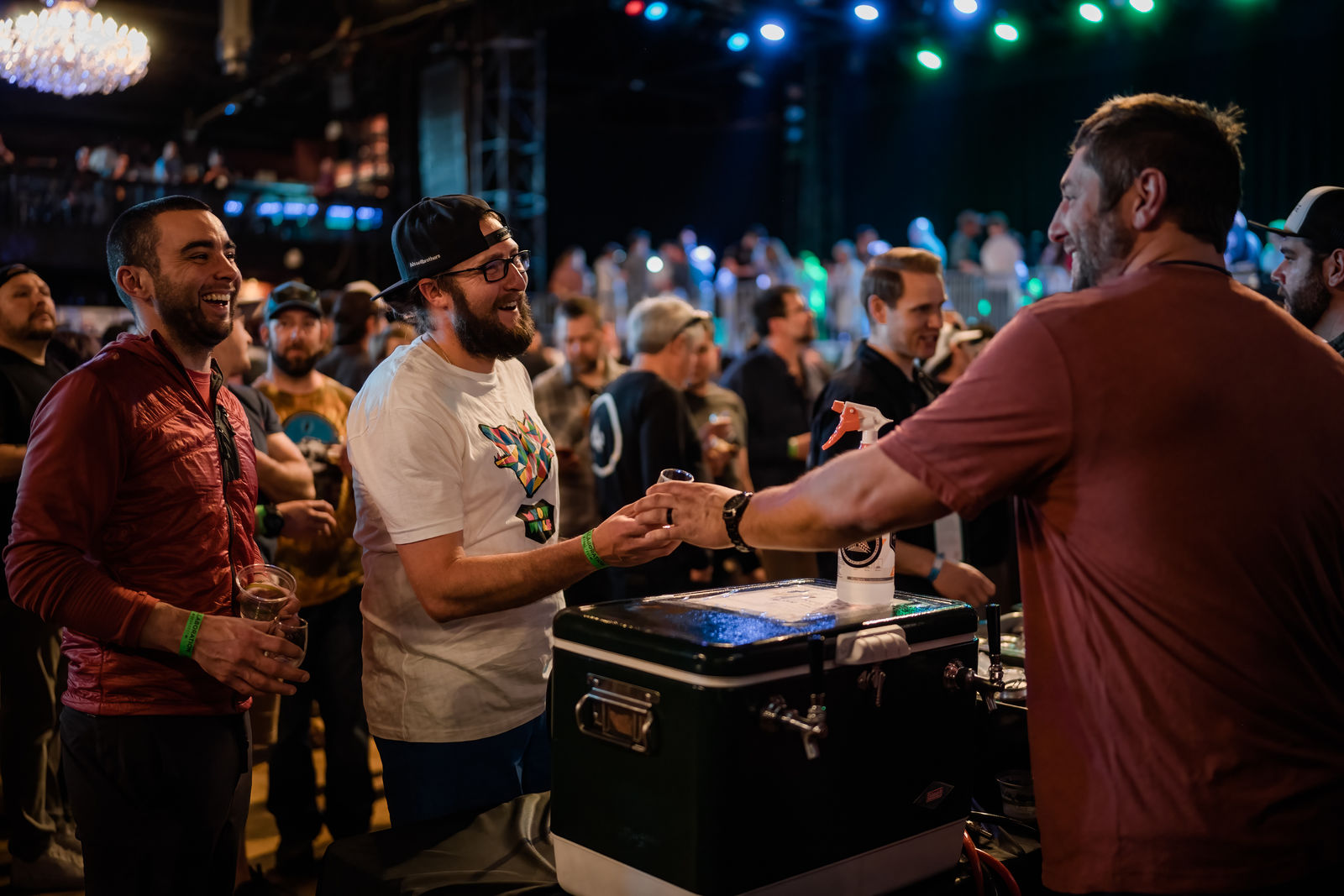 Other out-of-state collaborating breweries include Perennial Artisan Ales, La Cumbre Brewing Co, Boneyard Beer, El Segundo Brewing Co., Payette Brewing, Roadhouse Brewing Company, and Otherworld Brewing (UK) to name a few.
Today, the event organizer, the Colorado Brewers Guild, shared a first look at the initial list of collaborating breweries participating in the 2023 Collaboration Fest sponsored by our friends at On Tap Credit Union. Participating breweries are subject to change, but stay up to date by visiting the Collaboration Fest Festival Guide.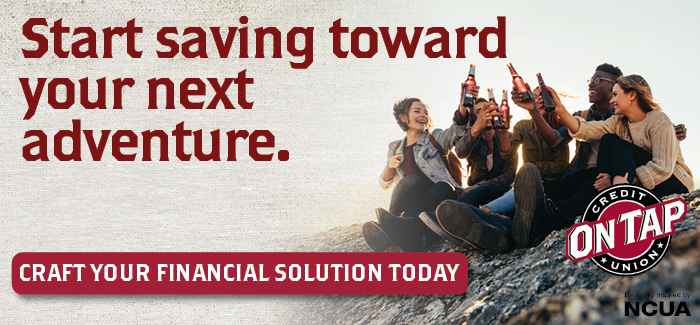 2023 Collaboration Fest Participating Breweries
105 West Brewing Company and The Elizabeth Brewing Company

6 and 40 Brewery and Barquentine Brewing Company

A Bit Twisted Brewpub & BBQ and The Elizabeth Brewing Company

A Bit Twisted Brewpub & BBQ and Pub Pass (sponsor)

Angry James Brewery and Locavore Beer Works

Angry James Brewing and Dillon Dam Brewery

Baere Brewing Company and Mockery Brewing

Barrels & Bottles Brewery and OCC Brewing

Barrels & Bottles Brewery and Mojave Brewing Company (NV)

Bent Barley Brewing Company and Wynkoop Brewing Company

Bent Barley Brewing Company and Rotating Tap Comedy (sponsor)

Black Forest Brewing Company and Lost Way Brewery (NE)

Boulder collaboration: 4 Noses Brewing Company, Uhl's Brewing Company, Upslope Brewing Company, and Wild Provisions Beer Project

Broken Compass Brewing and Tres Litros Beer Co.

Bruz Beers and Ska Brewing Co.

Burly Brewing and Dads of Castle Rock (sponsor)

Cabin Creek Brewing and Soulcraft Brewing

Cannonball Creek Brewing Company and Heritage BBQ & Brewing Company (CA)

Capitol Creek Brewery and Glenwood Canyon Brewpub

Cellar West Artisan Ales and La Cumbre Brewing Co. (NM)

Cerebral Brewing and Offset Bier (UT)

Chain Reaction Brewing Company and Coal Mine Ave Brewing Company

Cheluna Brewing Company and Dry Dock Brewing Co.

Cohesion Brewing Company and Monday Night Brewing (GA)

Colorado Brewers Guild Board Members collaboration: 4 Noses Brewing Company, Bierstadt Lagerhaus, Broken Compass Brewing, Elevation Beer Company, Jagged Mountain Craft Brewery, Joyride Brewing Company, Primitive Beer, Prost Brewing Company, Station 26 Brewing Company, as well as well as sponsors Hopsteiner, Root Shoot Malting and Propagate Lab

Crystal Springs Brewing Company and River North Brewery

Danico Brewing Company and Jade Mountain Brewing Company

Danico Brewing Company and Ursula Brewery

Denver Beer Co. and El Rancho Colorado

Denver Beer Co. and Steep Brewing & Coffee Company

Eddyline Brewery and Syndicate Brewing Co.

El Rancho Colorado and Barnett & Son Brewing Co.

Glenwood Canyon Brewing Co. and Craftsman Brew Co.

Gravity Brewing and Guanella Pass Brewery

Great Divide Brewing Co. and Boneyard Beer (OR)

Great Divide Brewing Co. and Dry Dock Brewing Co.

Great Divide, Burns Family Artisan Ales and Hopsteiner (sponsor)

Hello Brew Co. and Wild Provisions Beer Project

Holidaily Brewing Company and Phantom Canyon Brewing Company

Holidaily Brewing Company and Buck Wild Brewing & Taproom (CA)

Inland Island Yeast Laboratories (sponsor) and Icebox Brewing Company (NM)

Iron Mule Brewery and Six Capital Brewing

Jade Mountain Brewing Company and WeldWerks Brewing Co.

Jagged Mountain Craft Brewery and Vicious Cycle Brewing Company

Jagged Mountain Craft Brewery and Steeplejack Brewing Co. (OR)

Joyride Brewing and Call to Arms Brewing Company

Joyride Brewing and Westbound & Down Brewing Company

Lakewood collaboration: 6 and 40 Brewery, Great Frontier Brewing Company, Green Mountain Beer Company, LandLocked Ales, Old 121 Brewhouse, and WestFax Brewing Company

Left Hand Brewing Company and Bruz Beers

Liquid Mechanics Brewing Co. and El Segundo Brewing Co. (CA)

Living the Dream Brewing Company and New Terrain Brewing Company

Living the Dream Brewing Company and Payette Brewing Company (ID)

Lone Tree Brewing Company and Platte Park Brewing Co.

Los Dos Potrillos and River North Brewery

Loveland Aleworks and Wiley Roots

MainStage Brewing Company and Crystal Springs Brewing Co.

Mirror Image Brewing and Mountain Cowboy Brewing Company

Mirror Image Brewing, Wynkoop Brewing Co. and Fermly (sponsor)

MobCraft Beer, Cheluna Brewing Company, and Raices Brewing Company

Mountain Toad Brewing and Smiling Toad Brewery

Mythmaker Brewing and Outworld Brewing

New Image Brewing Company and Cerebral Brewing

New Image Brewing Company and Offset Bier Company (UT)

New Terrain Brewing  Company and Fritz Family Brewers

Novel Strand Brewing Company and Cohesion Brewing Company

Novel Strand Brewing and Colorado Beer Media

Odd13 Brewing, and Streetside Brewery (OH)

Odell Brewing Company – Five Points Brewhouse and Roadhouse Brewing Company (WY)

Odell Brewing Company – Five Points Brewhouse and Storm Peak Brewing Company

Odell Brewing Company – Sloan's Lake Brewhouse, 4 Noses Brewing Company, and Root Shoot Malting (sponsor)

Odell Brewing Company – Sloan's Lake Brewhouse and Resolute Brewing Company

Odyssey Beerwerks and Launch Pad Brewery

Old 121 Brewhouse and Banded Oak Brewing Company

Old 121 Brewhouse and Ramblebine Brewing Company

Oskar Blues Brewery and Vail Brewing Company

Oskar Blues Brewery and Wasatch Brew Pub (UT)

Our Mutual Friend Brewing Company and Elevation Beer Company

Outer Range Brewing Company, Perennial Artisan Ales (MO) and Hopsteiner (sponsor)

Outworld Brewing and Otherworld Brewing (UK)

Parker collaboration: Barnett & Son Brewing Co., Downhill Brewing, and Los Dos Potrillos

Peak View Brewing Company and LCB (Local Craft Beer) in CA

Peak View Brewing Company and Kodiac Brewery

Peculier Ales and Call to Arms Brewing Company

Phantom Canyon Brewing Company and OCC Brewing

Pikes Peak Brewing Co. and Hopsteiner (sponsor)

Primitive Beer and Novel Strand Brewing Company

Primitive Beer and Purpose Brewing & Cellars

Prost Brewing Company and Seedstock Brewery

Prost Brewing Company and Station 26 Brewing Company

Purpose Brewing & Cellars and Hello Brew Co.

Ramblebine Brewing Company and Base Camp Beer Works

Ratio Beerworks and Beachwood Brewing (CA)

Red Swing Brewhouse and Launch Pad Brewery

Resolute Brewing Co. and Inland Island Yeast Laboratories (sponsor)

RiNo Art District collaboration: Great Divide Brewing Co., Odell Brewing Company, Howdy Beer, Ratio Beerworks, River North Brewery, Inland Island Yeast Laboratories (sponsor), and other Drink RiNo producers

Rockyard Brewing Company and Fair Winds Brewing Company (VA)

Rockyard Brewing Company and Iron Mule Brewery

Rule 105 Brewing and Vicious Cycle Brewing Company

Sanitas Brewing Co. and Sunroom Brewing

Six Capital Brewing and Two22 Brew

Ska Brewing Company and Cannonball Creek Brewing

Snowbank Brewing and Mythmaker Brewing

Snowbank Brewing and Peace Tree Brewing Co. (IA)

Something Brewery and Bull Horn Brewing

Something Brewery and FlyteCo Brewing

Spangalang Brewery and Black Shirt Brewing Co.

Storm Peak Brewing Company and StillWest Brewery & Grill (WY)

Strange Craft Beer Company, Brieux Carré Brewing Co. (LA), and Freetail Brewing Company (TX)

Strange Craft Beer Company and Guanella Pass Brewing Company

Summit County collaboration: Angry James Brewery, Broken Compass Brewing, and Outer Range Brewing Company

Sunroom Brewing and Over Yonder Brewing Company

Telluride Brewing Company and Live Slow Brewing

The Post Brewing Co. and Bootstrap Brewing Company

Timnath Beerwerks and Rock Cut Brewing Company

Tommyknocker Brewery and Cyprez Tap Room (Mexico)

Uhl's Brewing Company and Upslope Brewing Company

Vail Brewing Company and Belleflower Brewing Co. (ME)

Verboten Brewing and Barrel Project and Liquid Mechanics Brewing Company

Verboten Brewing and Barrel Project and Peculiar Ales

Very Nice Brewing Company and BJ's Restaurant & Brewhouse – Boulder

WestFax Brewing Company and Platt Park Brewing Co.

Wild Blue Yonder Brewing Co. and Wandering Griffin Brewery & Restaurant (OH)

Wonderland Brewing Company and Humdinger Brewing (CA)

Woods Boss Brewing Company and Fiction Beer Company
---