No Comments
22 Northmen Brewing Co. | Barrel-Aged Night Axe Imperial Stout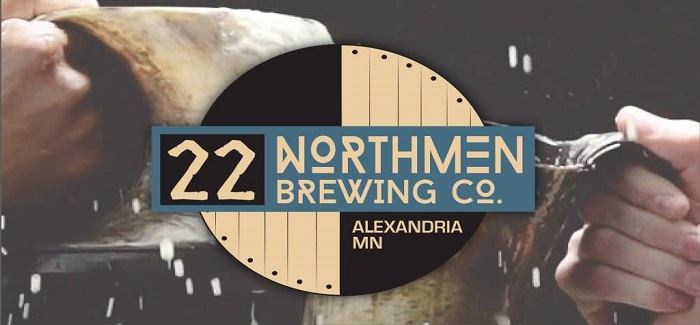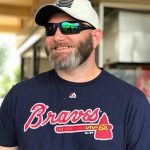 As you walk into the cave, the air turns cool and damp, and the sounds of the outside world fade away. The darkness envelops you, but as your eyes adjust, you begin to see the glimmer of stalactites hanging from the ceiling and the rugged texture of the cave walls. The scent of earth and minerals fills the air, creating an otherworldly atmosphere. It is an adventure into the unknown, where every step brings anticipation, wonder and in this case, beer!
Beer aged in a cave!
We spoke to Keith Hefley, the head brewer for 22 Northmen Brewing Co. to get some insight on their delectable Barrel-Aged Imperial Stout that is known as Night Axe. Keith explains that wine has been produced on their grounds for over twenty years. The previous owners constructed a man-made cave for storing wine. It naturally regulates temperature to be cooler in the summer and warmer in the winter. After wine production outgrew the original facilities, they moved all wine storage to their new production facility. It was a very natural decision to move wood-aged beer into this space after building the brewery. "We started putting beer into barrels soon after we opened", noted Keith. This year's blend will probably be the last Night Axe barrels that will have seen their cave as they are now producing wood-aged mixed culture beer down there now and Night Axe will be stored in a separate climate-controlled facility to prevent cross contamination.
What is this cave-aged beer?
As mentioned before, Night Axe is an Imperial Stout that's actually a blend of four different beers. Each beer requires so much grain, it takes two mashes to produce one batch. Each batch has a different grain recipe. The reason for this, explains Keith, is to build complexity. For fermentation they use yeast originating from Scandinavia which is very hearty and quite honestly goes with their story. Each beer is somewhat different from the others, and on their own, not very drinkable at that point. Very sharp, boozy and as Keith says, you'd think he's crazy for suggesting it will turn into something great. They are then racked into whiskey barrels from the upper Midwest and put into storage for a very long 15-month hibernation. "This is where they start to round out, develop the wood character and become distinct," notes Keith. After many long months Keith will start to taste each barrel (over several days) and take notes. Each barrel expresses differently along with each batch providing a different experience. Keith then takes his favorite of the barrels and blends them all together.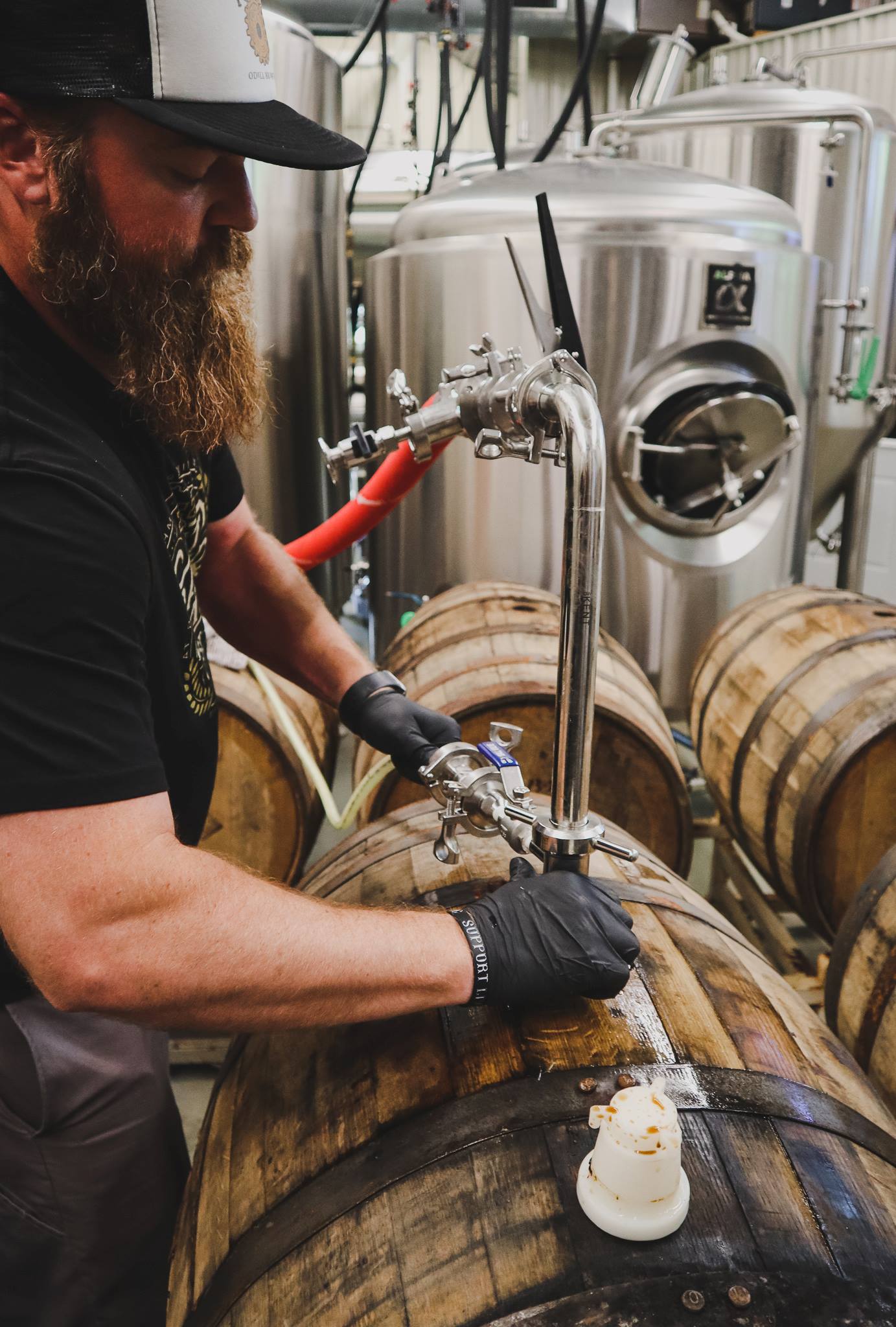 Vikings and beer!
So where did the intriguing aspect of Vikings come from and how is that incorporated into the brewery mantra? Keith explains that The 22 Northmen legend and name came from the Kensington Runestone. A local legend and ongoing debate. The "runes" on the stone describe how in 1362, 22 Northmen traveled thousands of miles from the land of the Vikings to Alexandria, Minnesota. "As Viking descendants ourselves, we wanted to honor the 22 Northmen and embrace their BEERVENTUROUS® spirit. Inspired by Viking architecture from around the 12th Century, 22 Northmen Brewing Co. is a place for people to not only experience great beer, but to also experience the Viking living.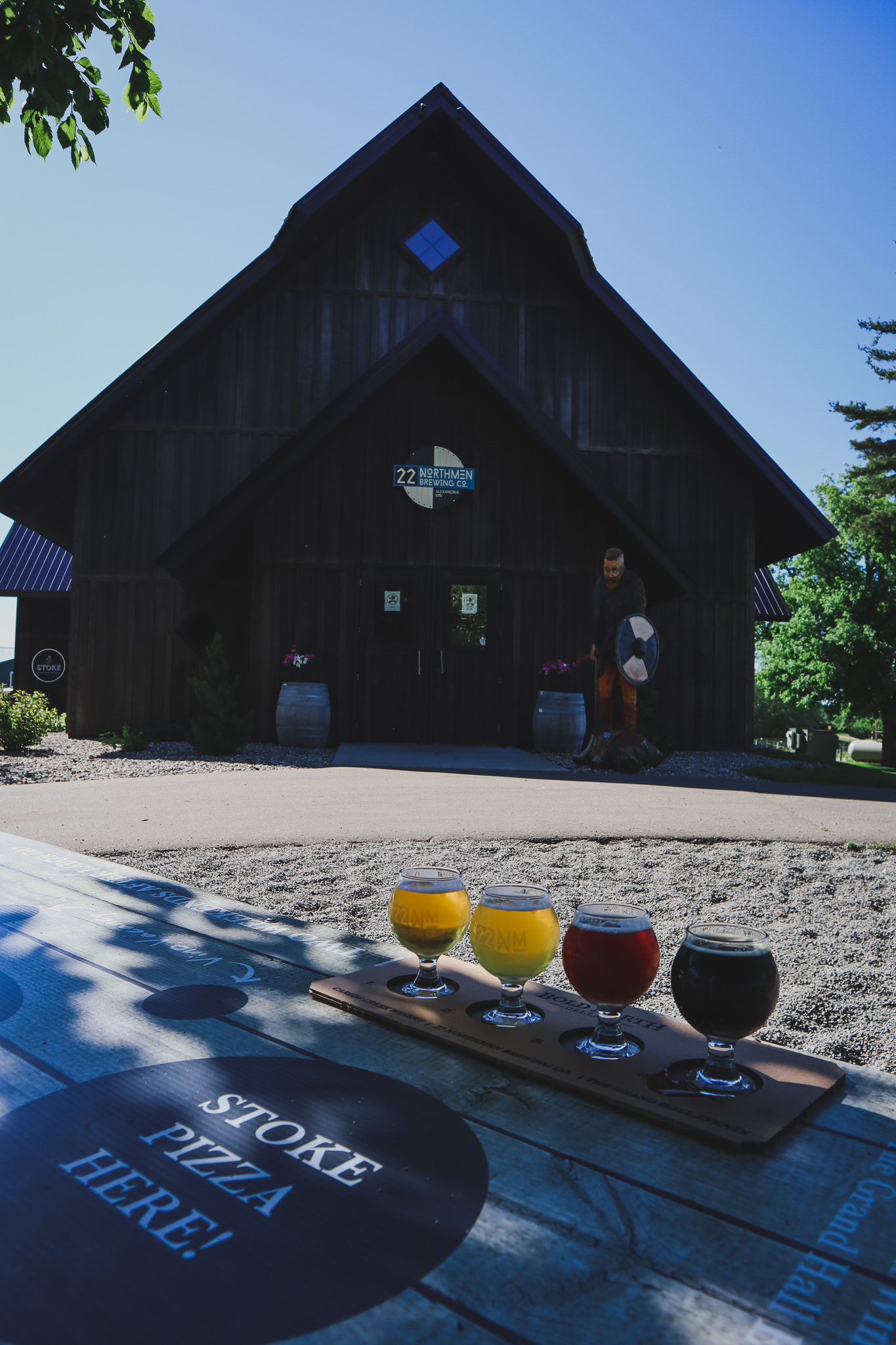 The exterior of the longhouse taproom features dark vertical siding with black windows and roof. The longhouse incorporates unique architectural elements common in old Scandinavian buildings such as steep roof pitch and extended eaves. As you walk into the taproom, you are greeted by a large stone two-sided wood-burning fireplace. The interior walls are covered in reclaimed wood from a two-hundred-year-old church. As you look up, you will see the six-foot round chandeliers that were made by their Owner, Kim Bredeson. There is plenty of seating with gathering tables and an upper loft area.
How does this Viking beer taste?
A typical barrel-aged stout is a truly remarkable libation, blending robust flavors of dark chocolate and coffee with the subtle essence of vanilla. It's a sophisticated indulgence for the discerning palate.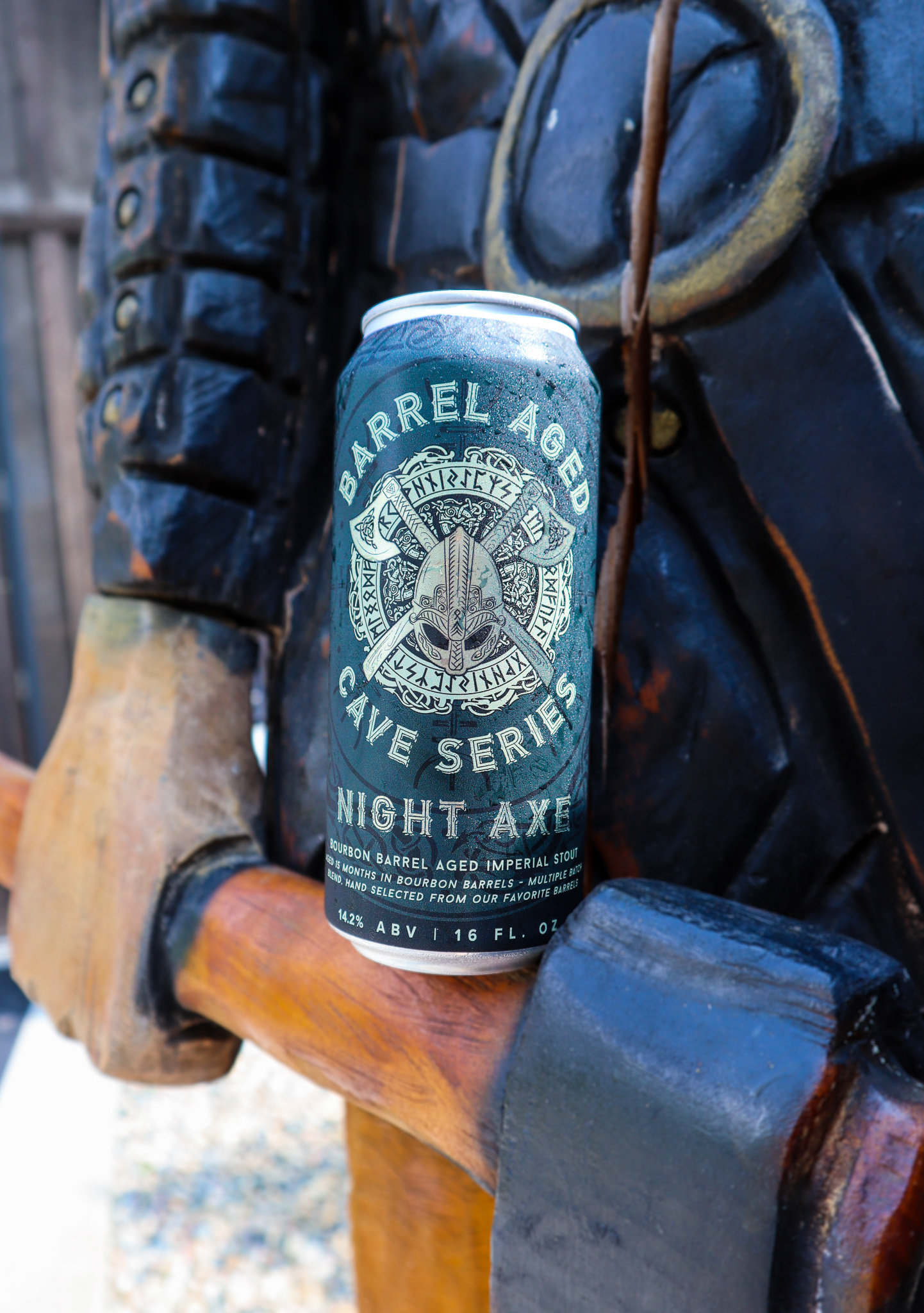 Night Axe takes it up a notch with the complexity of this cave-aged Minnesota Imperial Stout. We let Night Axe warm up a bit to really showcase all the flavors that abound in the beer. Even calling this just a beer seems offensive, and we shall not do it again. Upon first sip, the velvety embrace of chocolate envelopes the palate, leaving a delectable sensation that lingers. Just before the warm, boozy bourbon sensation arrives, your taste buds are graced with delicate hints of cherry and vanilla. As the journey concludes, the finale unveils a delightful combination of roast and indulgent, yet subtle sweet malt goodness. All of the ingredients play so well together, it's hard to pick even one thing that sticks out, but the warm, boozy bourbon that you get from this puts it over the top. Don't get us wrong, this is not a booze bomb, yet it's just enough to quench your barrel-aged hankering. This is truly a remarkable masterpiece!
---