No Comments
First-Timers & Familiar Names Pace Ohio's Record-Setting Day at GABF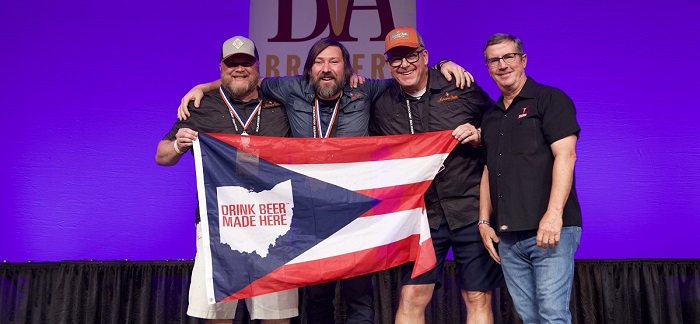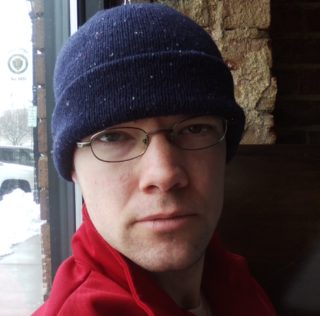 Ohio craft breweries earned 19 medals and one Brewery of the Year award at the 2023 Great American Beer Festival, a new record for the state. The list of Ohio GABF winners included stalwarts like Fat Head's, Hoppin' Frog and Brink, as well as newcomers like Narrow Path, Eudora and Seventh Son.
"Our independent breweries are proving without a doubt that Ohio is a top-tier destination for craft beer," said Ohio Craft Brewers Guild Executive Director Mary McDonald in a press release. Ohio has over 420 craft breweries, and was 6th in craft beer production nationally as of 2022.
Following a Narrow Path
Ohio's success at GABF began in the very first category announced — the Collaboration Competition — and fittingly tipped the hat to the cooperative spirit between the state's breweries. Third Eye Brewing and Narrow Path Brewing won silver for Mounds of Importance, a Milk Stout brewed with toasted coconut. It was the beginning of a big day for Third Eye, who paced Ohio with four medals and Brewery of the Year 1,001-2,000 Barrels.
It was Narrow Path's first ever medal at GABF, but not their last of the day. They went on to win another silver for their Restless Seas Gose in the German Sour Ale category.
"I'm always super confident in the beers we bring, but we've always been shut out at GABF, so I always temper my expectations," says Narrow Path Co-Founder and Head of Brewing Operations Chad Powers. "It was pretty awesome to finally walk across that stage."
Powers is good friends with Third Eye brewmaster Kelly Montgomery, and the two decided at last year's festival to try to win a Collab medal.
"We were like, 'Let's do this. Let's write some recipes.' It was explicit," he explains. "We wanted both of our teams walking across that stage together. Kelly and I get the praise, and so often it's not the rest of the team who does."
Powers was excited to medal both for a unique adjunct beer and a highly traditional take on a historical style.
"Restless Seas is the simplest recipe that we use," he explains. "It's a traditionally-brewed Leipzig-style Gose with sea salt, coriander, Pilsner malt, malted wheat, and a little acidulated malt. It's a testament to the fact that we love beer."
Eudora Brewing brought home Dayton's second-ever medal (Lock 27 Brewing won silver in the Belgian-Style Witbier category in 2020) for Daytonian Rhapsody in the Bohemian-Style Pilsener category. The small brewery has been brewing great beer since opening in a tiny storefront in 2013 — they celebrate 10 years in November — before moving to a larger facility in early 2019. Ironically, Eudora Founder Neil Chabut was watching football when his wife, Abby Hofrichter, called him with the news.
"She was like, 'Oh my god, you did it!" he recalls. "It's definitely validating. You take customer feedback as the biggest thing. Are people buying it, and do they like it? But the extra validation certainly helps. We're not just homebrewers anymore."
Daytonian Rhapsody is a recipe Chabut wrote many years ago that he, Head Brewer Jeff Fortney, and Assistant Brewer and Cellarman Ryan Callahan have tweaked over the years. The team hopes to start canning the beer in the coming months.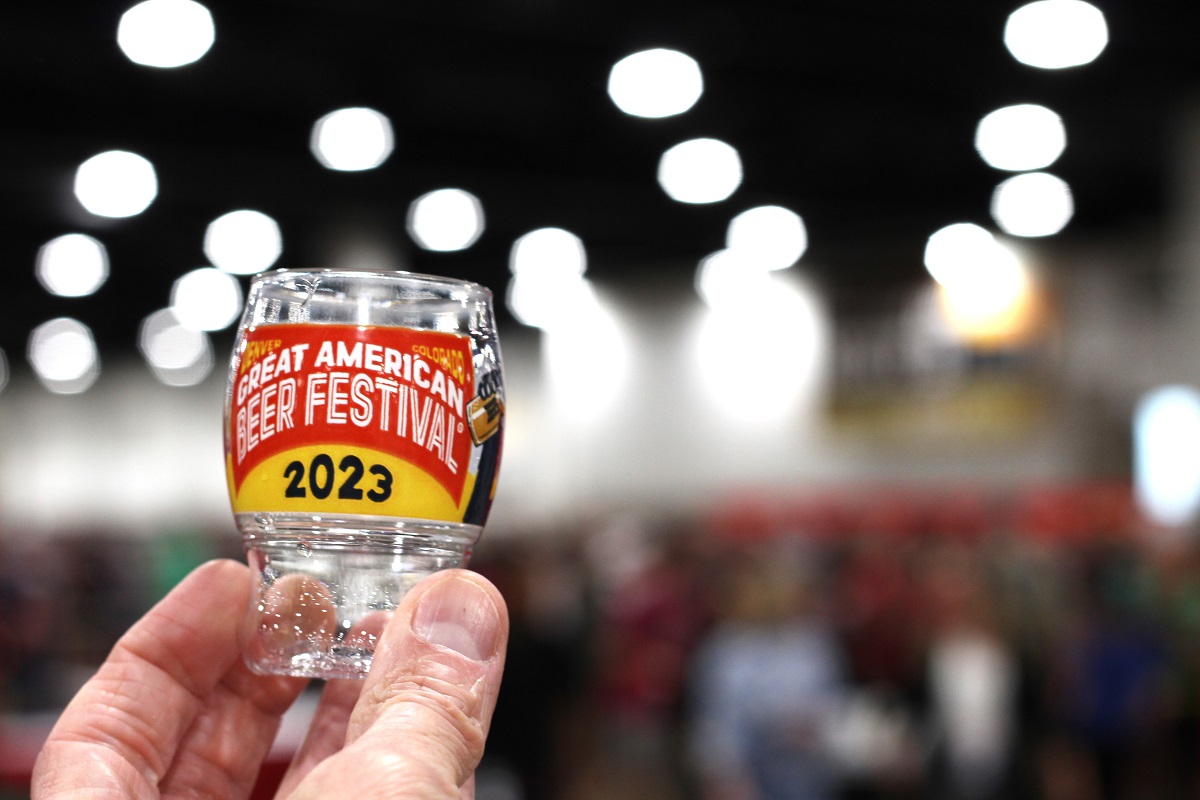 Other first time winners included Seventh Son Brewing on Columbus for Stone Fort in the English-Style Brown Ale category, Noble Creature Wild Ales & Lagers in Cleveland for Earth & Aether in Belgian-Style Sour Ale, and Inside the Five Brewing in Sylvania for Megaphone in Irish-Style Red Ale.
Familiar Faces
Several familiar names from Ohio were called during the awards ceremony. Most notably, Fat Head's Brewing in Middleburg Heights and North Olmstead won three gold medals, all for beers that have won previously. Goggle Fogger won gold in South German-Style Hefeweizen after winning the same awards in 2020 and at the 2022 World Beer Cup. Alpenglow Weizenbock (German Wheat Ale) won its astonishing fifth GABF gold medal in the last 10 years and sixth GABF medal overall (plus a WBC medal for good measure). Head Hunter IPA won gold in the hotly-contested American-Style India Pale Ale, its third GABF medal along with two from the WBC. The brewery has medaled at 14 of the last 15 Great American Beer Festivals.
A much smaller brewery from the opposite side of the state continued its own streak. Brink Brewing in Cincinnati has won a medal at every GABF since they opened in 2017. This year they won bronze in the Milk Stout or Cream Stout category for Moozie, a beer that won three straight golds in the category from 2018-2020. Lil Zoomie won gold in Coffee Stout or Porter.
A total of 14 Ohio breweries brought home medals from GABF, pointing to a bright future for the state's craft beer industry. Ohio's motto is "First in Flight," a nod to the Wright Brothers' invention of powered flight 120 years ago, and the sky is clearly the limit for Ohio's craft breweries.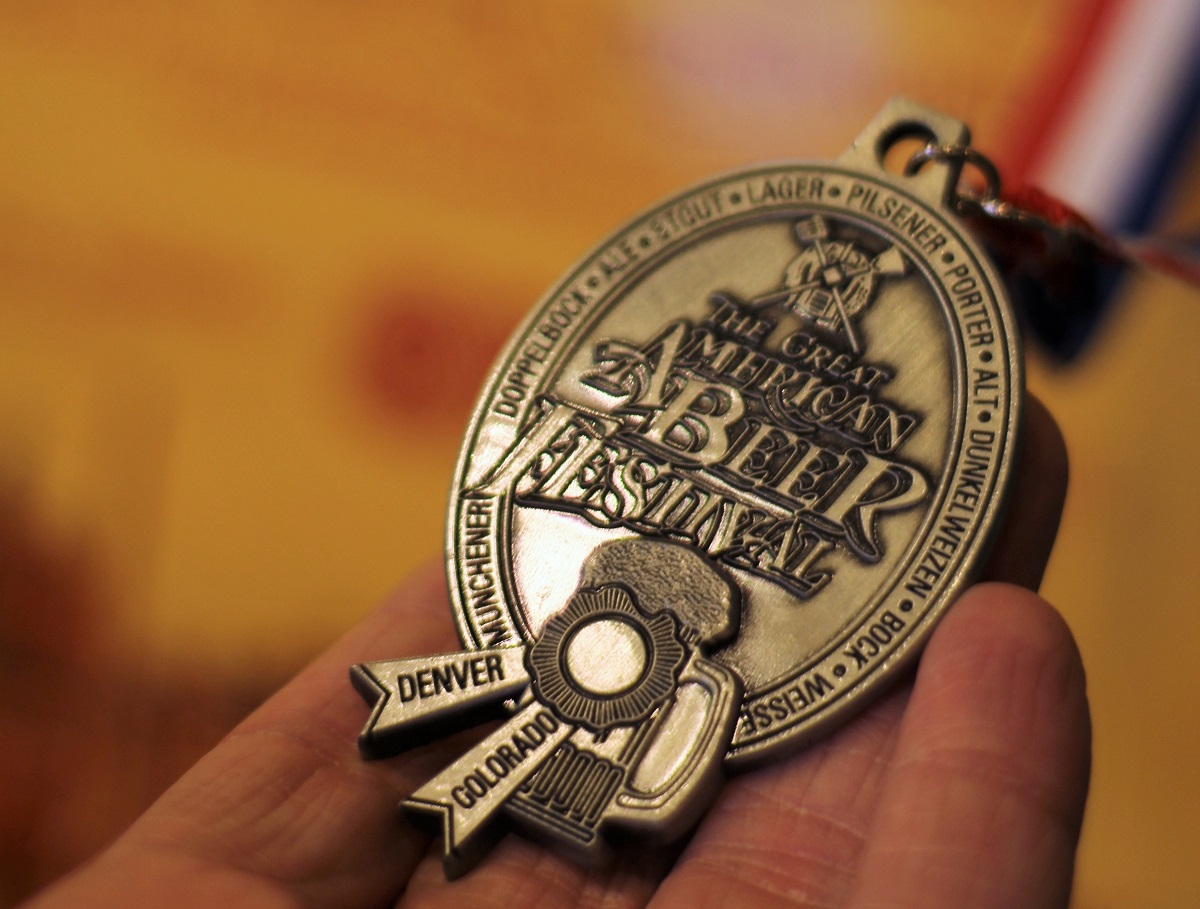 Ohio's Great American Beer Festival 2023 Winners
Fat Head's Brewery
Gold – German Wheat Ale – Alpenglow
Gold – South German-Style Hefeweizen – Goggle Fogger
Gold – American-Style India Pale Ale – Head Hunter IPA
Third Eye Brewing
Bronze – Pumpkin Beer – Gourd Darn-it
Gold – Herb and Spice Beer – Chai Eye Captain
Gold – Chocolate Beer – Double Astral
Brewery of the Year 1,001-2,000 Barrels
Third Eye Brewing & Narrow Path Brewing
Silver – Collaboration Competition – Mounds of Importance
Narrow Path Brewing
Silver – German Sour Ale – Restless Seas Gose
Brink Brewing
Bronze – Sweet Stout or Cream Stout – Moozie
Gold – Coffee Stout or Porter – Lil Zoomie
Hoppin' Frog Brewery
Gold – Honey Beer – Smashing Honey Blonde
Rhinegeist Brewing
Gold – New Zealand India Pale Ale – Kiwi (The Bird)
Eudora Brewing
Silver – Bohemian-Style Pilsener – Daytonian Rhapsody
Inside the Five Brewing
Silver – Irish-Style Red Ale – Megaphone
Noble Creature Wild Ales & Lagers
Silver – Belgian-Style Sour Ale – Earth & Aether
Seventh Son Brewing
Silver – English-Style Brown Ale – Stone Fort
MadTree Brewing
Bronze – Light Lager – Legendary Lager
Royal Docks Brewing
Bronze – Pumpkin Beer – Pumpkinslayer
The Brew Brothers
Silver – English Mild or Bitter – Toasty
Medal and tasting glass photos by David Nilsen. Cover and awards presentation photos by Maureen Montgomery.
---