No Comments
2023 Firkenstiein, The Latest Incarnation of FirkFest Beer Festival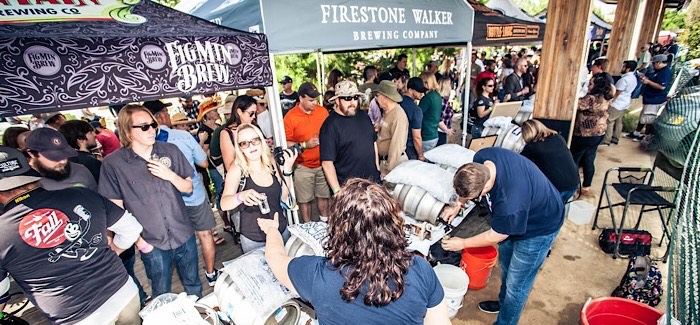 What type of beer festival do you get if you cross Oktoberfest and Halloween and some of the best California breweries? Firkenstein!
If your beer festival doesn't have a theme, is it really a beer festival? Firkfest is back! Firkenstein Craft Beer Festival, as it's being called this year marries the two seasonal festivities.
2020 would have marked its seventh year, but as we all know too well, it's hard to drink beer through a mask, so 2023 marks its 7th incarnation. New this year, not all beers need to be served from a cask, but brewers are required to bring a beer specific to the event.
This year's event takes place Saturday, October 7th from 4 pm to 8 pm in downtown Anaheim near the West Center Street Promenade near the City's decorated Halloween Tree.
What to expect? How about over 30 of California's best breweries? Monkish, Green Cheek, Highland Park, Moonlight, and Everywhere. These are just a few of the breweries that will be providing the treats.
"It's not only a fall beer festival where you can get dressed up, but your beer can too," notes founder and organizer Greg Nagel @OCBeerBlog. "Two of my favorite things are Halloween and Oktoberfest, both of which happen near each other, so why not have a Halloweenish Oktoberfest?" he continued. Most beers are specially made just for the event, meaning you can only get a taste of them at the festival.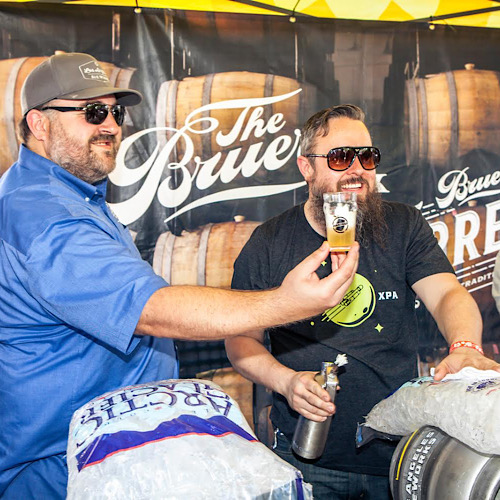 Firkfest guests have always been a who's who of the Southern California brewery scene. From brewery owners and rockstar brewers to some of the heavy hitters of the social media beer space. This makes total sense. Greg is one of the most well-connected people in the SoCal food and beverage scene. The festival always sells out, but never feels overcrowded. "The venue is slightly larger than previous years, so we may add a little bit," notes Nagel.
The festival supports the Anaheim Fall Festival and Parade, which is in its 100th year this October. The festival will feature local chefs, and music, and have a costume contest. Started in 2014, but was derailed due to a Covid hiatus, Firkfest is primed to add to its previously donated $80,000 to local charities.
Photos courtesy of Greg Nagel
---