#americanbeer Archives – PorchDrinking.com
December 31, 2021 | Jason Murphy 15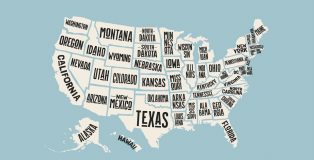 The United States of America, the epitome of freedom, the land of "milk and honey," or in the case of this article, the land of milk, honey, hops, grain, yeast, water, rice, fruit and whatever other ingredients or adjuncts a brewer wants to use to make craft beer. With nearly 9,000 thousand craft breweries spread out across this great nation, the options to wet one's craft beer whistle in this country seem to be endless. We are very fortunate to have these choices readily available to us here and that's why we wanted to explore what the micro craft breweries across America have to offer.
December 5, 2016 | Tristan Chan
The Brewer's Association, the national not-for-profit trade organization for the craft beer industry released a look back on high level trends for 2016 craft beer this morning. The most notable of which includes the fact that America now has a record 5,005 U.S. breweries in operation, with 99% consisting of small and independent craft brewers.