best fall beers Archives – PorchDrinking.com
October 19, 2016 | Katelyn Pelak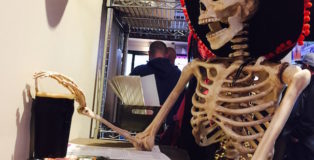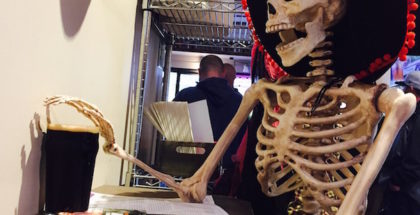 ABV: 5.1%
As our own writers have demonstrated, pumpkin beers can be a divisive topic. But despite the controversy attached to this particular category of beer, West Seattle's beloved beer bar and bottle shop The Beer Junction has devoted an entire week to celebrating this type of beverage with an event titled Pumpkin Junction 2016. This event features 30 taps devoted solely to pumpkin beers and ciders for eight straight days (Oct. 15-23). I attended the Pumpkin Junction on opening day and chose Cloudburst Brewing's Remember the Maine Smoked Pumpkin Porter as my inaugural pumpkin beer for the season. The Beer Junction's promise of pumpkin did not disappoint.
October 3, 2016 | Melinda Hershey
Although the first official day of autumn was September 22, shelves and taps have already been filling up for weeks with spicy, malty fall beers. And while we love the sessions, fruit farmhouse, and juicy IPAs of summer, we're excited to usher in the new season of heavier, stick-to-your-ribs kinds of beverages. These are the best autumn beers of 2016 that don't include the use pumpkin (don't worry, pumpkin fans, we've got a list for you coming as well).