#CafeDeth Archives – PorchDrinking.com
October 23, 2019 | Mike Zoller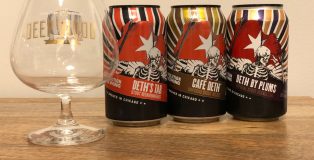 As they did last year, Revolution Brewing is once again staggering the release of their Deep Wood barrel-aged series. The first three beers got released last week at its now routine release party, which included cans to-go and a draft list full of rare and stand out beers you won't find packaged.
November 11, 2018 | Taylor Laabs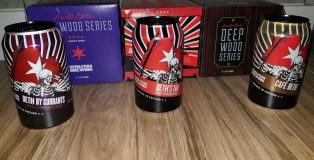 Two releases in and this year's version of Revolution Brewing Deep Wood Series is shaping up to be its best so far. After the daring idea to can its barrel-aged creations last year, the Chicago-based brewery decided to push the limits even further in 2018 by expanding the lineup to 10 ambitious beers, including new offerings such as Code Switch and Deth by Currants. The second release happens this Friday, November 16 at its Kedzie Taproom location (3340 N Kedzie Ave, Chicago, IL) and will feature the popular Deth's Tar, the highly-acclaimed Cafe Deth and the new Deth by Currants, which won the fan vote for best fruited variant.
We were lucky enough to get early access to these three Deth-inspired stouts and came away wholly impressed. Here are our initial thoughts.