#cream Archives – PorchDrinking.com
February 20, 2015 | Katie Oswalt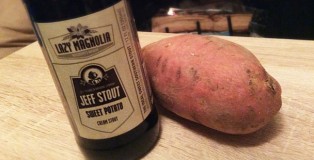 ABV: 4.65% ABV | IBU: 22
Before Kentucky is scheduled to be buried under a foot of snow this week, I watched perplexed as Lexatonians prepare for Snowmageddon by stocking up on a month's worth of Digiornos and Doritos while congesting every aisle of the grocery store. Rather than loading my cart with six gallons of milk and the last of the bread that just might last me 48 hours, I look for a comforting beverage with a flavor that resonates with the coziness of this bitter season. My eyes fell upon the words "Sweet Potato Cream Stout" and I knew I could ride out any storm with this belly-warming brew.
May 20, 2013 | Ian Connors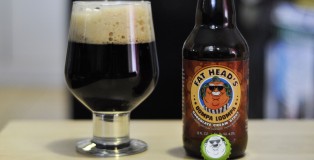 ABV: 6.5% | IBU: 33
Stout brewed with dark chocolate and vanilla beans added.
Fat Head's story began in Pittsburgh, PA, circa 1992, with the founding of Fat Head's Saloon. In 2009 Fat Head's expanded to North Olmsted, Ohio, teaming up with Matt Cole (an award winning brewer) to open Fat Head's Brewery & Saloon. Success came quickly, with the brewery producing over 5000 barrels over its first three years and Fat Head's beers winning many awards. They expanded to a full-scale producing brewery in 2012, located in Middleburg Heights, Ohio.