Czech Pilsner Archives – PorchDrinking.com
April 25, 2017 | Bliss Billingsley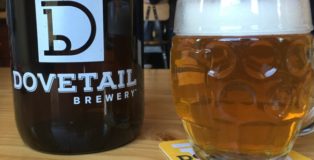 ABV: 4.4 | IBU: 39
Brewed in the traditional process, Dovetail's Brewery's Pilsner is a trip to Europe in a Czech stein. The outside of the glass has circular divots patterned all around, amplifying the beautiful caramel color. This Pilsner receives its color from a triple decoction mash — the repeated boiling of a portion of mash, then returning it to the main mash. The head on the beer is thick and foamy, remaining stuck to the sides of the glass as you take your sips.
October 17, 2016 | Scott Johnson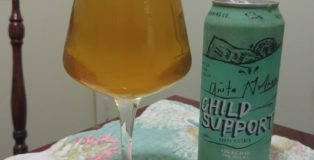 ABV: 4.5% | IBU: 25
In my experience, there has been no brewery to grow faster from its amazing quality and devoted fanbase than The Veil Brewing Company. Thirsty audiences would flock across the state to Richmond every Tuesday to get their hands on The Veil's collection of canned jewels. Those of us familiar with the East Coast trading scene would see The Veil's collection of juicy, New England-style IPAs to give them a breakthrough of success on the level of Lawson's Finest Liquids in Vermont or Tree House Brewing Company in Massachusetts.