#employeeownership Archives – PorchDrinking.com
July 7, 2017 | Tristan Chan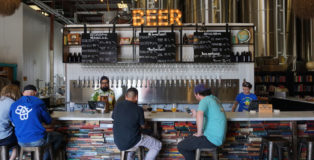 Over the past four years, Modern Times Beer has exploded on to the craft beer scene in a major way, growing from a production of 2000 barrels in their first year of existence, to over 40,000 barrels this past year. While many breweries who exhibit such a drastic growth pattern have eventually turned to outside funding to help further their endeavors, the San Diego-based brewery has chosen to go the route of employee ownership. Earlier today, Modern Times Beer announced that it has repurchased shares held by its initial investors and that 30% of shares will now be held in an employee stock ownership program (ESOP).
May 9, 2016 | Chelsea Mitchell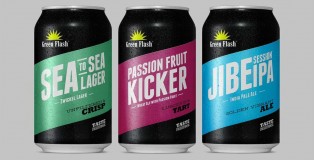 There were big wins at the World Beer Cup, Green Flash is launching cans nationally, and Greg Koch announces a new craft beer investment company. For once, there's no news of an AB-InBev buyout, which is reason to celebrate. Sit back, relax, and enjoy a cold one while you read all of the details in this edition of the Weekly Growler Fill.