Foreign objects beer company Archives – PorchDrinking.com
December 5, 2019 | Michelle Thomas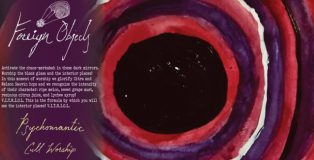 Arguably the best part about craft beer? The label art. "Label buying" is a phrase among some craft beer drinkers for when a person purchases a beer just because of the name or label art. Many beer labels produce a recognizable identity for the brewery, which can, in many cases, encourage the purchase of a particular beer. Advertising is a powerful thing!
I'll admit I'm one of those people who succumbs to the "label buys," and Foreign Objects is a label buy I will always make. It comes as no surprise to hear that when I saw a can of Psychomantic Cult Worship, my hands were right on it.
December 11, 2018 | Michelle Thomas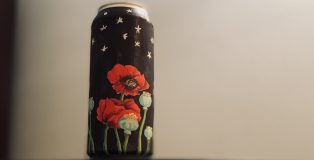 On a recent trip to Pittsburgh, I decided to visit a bottle shop to see if there was anything this Florida gal couldn't get her hands on back home. I was immediately taken by the can artwork by a specific brewery; I knew this beer must be something special.
Special, indeed.
Foreign Objects Beer Company is just over a year old but what they've got going on belies their young age. Their beer? Amazing. Information about the brewery? Not much. Their intentionally vague descriptions of beers (Ale with hops? Sure.), their brewery and even their location are hard to find and even harder to pin down. Are they in Pottstown, PA, like their can indicated? Are they in New Paltz, NY, like another website said? Are they gypsy brewers? It's hard to tell, really.