No Comments
Foreign Objects Beer | Psychomantic Cult Worship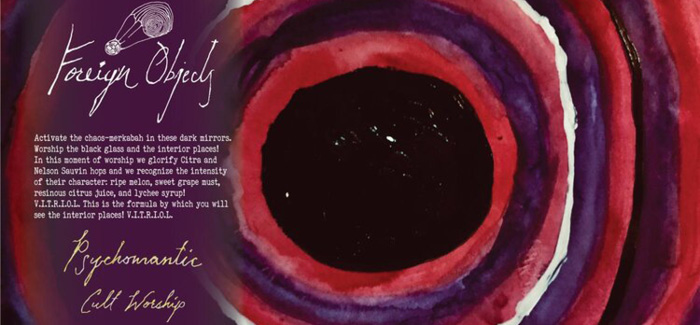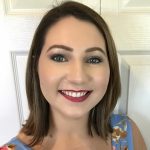 Arguably the best part about craft beer? The label art. "Label buying" is a phrase among some craft beer drinkers for when a person purchases a beer just because of the name or label art. Many beer labels produce a recognizable identity for the brewery, which can, in many cases, encourage the purchase of a particular beer. Advertising is a powerful thing!
I'll admit I'm one of those people who succumbs to the "label buys," and Foreign Objects is a label buy I will always make. It comes as no surprise to hear that when I saw a can of Psychomantic Cult Worship, my hands were right on it.
In my first time writing about Foreign Objects beer, I was absolutely taken by the names and labels of their beers – titles such as "Psychic Texture" and "Allergic to Thoughts of Mother Earth" just scratch the surface of this complex and existential gypsy brewery. The more I've had their beer, the closer I get to understanding how much thought and care goes into each beer that is made. It seems to give one a little bit of time to ponder about life… and beer.
https://www.instagram.com/p/Bz3h40iFesk/?utm_source=ig_web_button_share_sheet
At first glance, this beer could have been a prank. It looked like I had poured carbonated orange juice in a glass. The haze was for real, and it was thick but with very little head. The carbonation sparked a flourish of fruit and sweetness that reminded me of a tropical smoothie – scents of melon, grape, mango and lychee. Sweet but not particularly tangy fruits mixed together beautifully among the Citra and Nelson Sauvin hops.
If you have a chance to run across this beer, take particular care when you pour it. If you don't roll your can first, the top pour gets some clarity and brightness, whereas the bottom pour has a browner tinge and sediment can be seen roaming about.
I'd go into complex tasting notes, as one could, but suffice it to say that it tastes exactly how it smells. The 7.5% ABV lets it sit well on the palate without it being too boozy and polarizing. It's incredibly drinkable, especially if you prefer fruitier flavors in your hoppy beers.
Drinking the beer is just about as mesmerizing as the label and description of the beer. If this beer is any indication, next time you're sitting down to a beer – anyone's beer – be sure to read the label and ponder everything that the beer is offering. You'll be glad you did.
---