No Comments
Peekskill Brewery | Simple Sour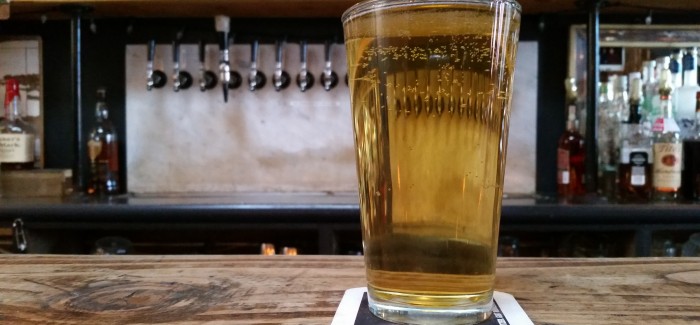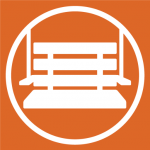 ABV: 4.5%
Have you ever had an out-of-beer experience? It happens like this: you enter through the doors of a craft beer establishment with an unquenchable thirst and powerful desire to satiate it. At the sight of a chalkboard covered in clever titles on tap, your eyes quickly scale the menu for something familiar yet slightly unrecognizable to keep your taste-buds on edge. With confidence, you order the Peekskill Brewery Simple Sour to start — and suddenly — you are no longer in Williamsburg, Brooklyn, but transcended to the stool of a brewpub in Berlin enjoying the most delicious, tangy, sweet-and-sour Berliner Weissbier to ever graze your palate.
If you are nodding your head in complete acknowledgement as you read this, then you know the intensity this feeling brings. This New York brewed draft was nothing like I had imagined and everything I was expecting at the same time, sending my mind into a day-dream like frenzy. Although the name implies that a taste would result in the puckering of lips and squinting of eyes, the sour component of this brew is what makes it all the more desirable with each sip.
Upon pouring, there is virtually no head froth topping the golden pale liquid as it fills the glass. Instead, a fizzing carbonation rises from within, creating a sweetly sour aroma. While drinking, the flavor consumes all senses, as citric notes dance around your mouth in partnership with mild tartness, wheaty flavor, and a smooth, dry finish. Quite honestly, the title should read "Tastebud Euphoria" with a "WARNING: likely to stimulate out-of-beer experience".
In 2013, Peekskill won TAP NY's Governor's Cup for Best Beer in New York State, a first of it's kind. Brewmaster Jeff O'Neil and Brewer Matthew Levy run a unique, experiential Brewery that offers a full menu for Brunch, Lunch, Dinner, and Dessert, ten Peekskill labels to choose from, and fresh Cask tastings every Thursday at 4 p.m. in their Tap Room. A round of applause for their exceptional execution of bringing the crowds "clever, quality and fresh" craft beer.
Cheers!