No Comments
Foreign Objects Beer Co. | Mystic Flowers of Perpetual Slumber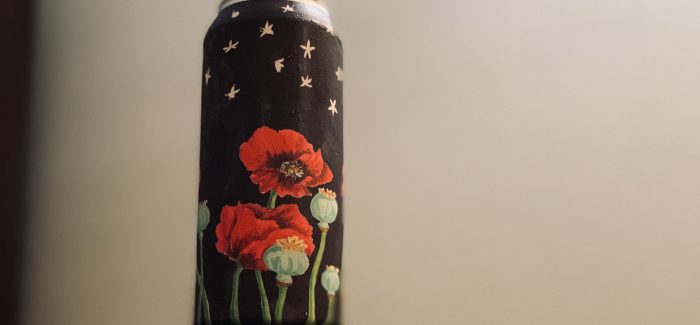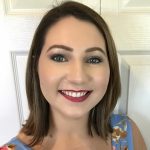 On a recent trip to Pittsburgh, I decided to visit a bottle shop to see if there was anything this Florida gal couldn't get her hands on back home. I was immediately taken by the can artwork by a specific brewery; I knew this beer must be something special.
Special, indeed.
Foreign Objects Beer Company is just over a year old but what they've got going on belies their young age. Their beer? Amazing. Information about the brewery? Not much. Their intentionally vague descriptions of beers (Ale with hops? Sure.), their brewery and even their location are hard to find and even harder to pin down. Are they in Pottstown, PA, like their can indicated? Are they in New Paltz, NY, like another website said? Are they gypsy brewers? It's hard to tell, really.

But, yes, they are gypsy brewers. They are right now, at least.
These ambiguous, yet damn good beers, are created by founders and brewers from Urban Family Brewing out of Seattle. They know their way around a brewery and what it means to make great beer.
Their can art is abstract – whimsical, even – and brings transcendental thoughts and daydreams to life. The names of the beers are even more mysterious: "Willful Delusion of False Perception," "Chrysalis into Beauty," and "From Stardust to Thoughtform" are just a few examples of beers they produce. What style of beer could it be? What hops are used? You won't know until you look into the beer and taste its delicate flavor. It's like some crazy "Inception"-meets-autonomous sensory meridian response (ASMR) cognitive black hole.
Coincidentally, as I was in town for a funeral, I picked up FO's "Mystic Flowers of Perpetual Slumber," which is advertised as an "Ale with Hops" but is really an Imperial IPA. The can art was what lured me to it: Red poppies in an artistic representation on a black sky background, indicative of sorrow and introspection (read John McCrae's famous poem, "In Flander's Fields" for context). The words on the side of the can read: "Fall into the sky and drift into the infinite arms of slumber under the clouds of our most holy panacea. This New-American Hoppy Ale is hopped with Citra and Galaxy and will leave you soaked through with flavors and aromas of tropical citrus fruits, sweet lychee, and pure joy in a painless world of dreams. Sacred dark in our holy slumber… one day there'll be a cure for pain."
How appropriate.
It was quite delicate for a DIPA; its thin, foamy head dissipated within just ten seconds. It was a light, golden color, with a scant grapefruit and sweet hop aroma. It was, to me, lighter-colored than your typical DIPA, but still had a hop presence that solidified its place without question within its beer style. Each can states "DDH IS OUR NORM / DRINK NOW." Don't wait too long to drink this one, folks. It's worth every sense of urgency you'll muster.
The drinking experience was as transcendental as the beer's outer shell. One can ponder life's existence and "this fragile earth, our island home." If ever a beer one would choose to take on this monumental task, it would be this one. Cheers to a life well-lived, no matter the length.
https://www.instagram.com/p/BoCLpKZBGKO/?utm_source=ig_web_button_share_sheet
---