gluten-free Archives – PorchDrinking.com
March 4, 2022 | Whitney Froelich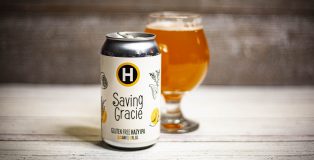 Hinterland: (noun) a word of German origin meaning "the land behind"; an unexplored, uncharted area full of possibility, opportunity and adventure.
Founded in 1995, Hinterland is Green Bay, Wisconsin's first modern-day brewery to emerge from the late 1980s craft beer boom. Founders Bill and Michelle Tressler, who were both just 24 years old at the time, moved back home from a rock band drumming, magazine editing, corporate career adventure in California to open a brewery of their own. They rented an old cheese factory outside of town and bootstrapped their way through startup, nearly burning down the factory in the process. Eventually, the Tresslers and their head brewer Joe Karls moved operations into a turn-of-the-century meat processing plant in downtown Green Bay. The small, charming space worked well enough for Hinterland until 2017 when they got a once-in-a-lifetime opportunity to expand. They sold the building and brewhouse to Copper State Brewing Company.
March 17, 2020 | Michelle Pagano 1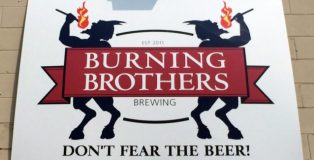 What do you get when two fire-eaters trade in their torches for mash paddles? You have Burning Brothers Brewery, Minnesota's only gluten-free brewery.
Dane Breimhorst, head of brewing operations and Thom Foss, head of business operations, formed the St. Paul, MN-based brewery, which is celebrating its sixth anniversary in April. The duo, who are life-long friends, was working at Minnesota's Renaissance Festival but decided to embark on a passion project when Breimhorst was diagnosed with Celiac Disease.
"Now, instead of eating fire, they run a dedicated gluten-free facility where they mix their own blend of quirkiness to brew great-tasting gluten-free "Craft Beer for Everyone," said Dom Liljenquist, sales and marketing manager.