#holymoses Archives – PorchDrinking.com
May 21, 2019 | Kevin Risner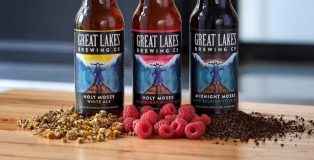 Cleveland-based Great Lakes Brewing Company has created a vast array of beers over the many decades the brewery has been in existence. They recently resumed brewing and distributing an old favorite, Holy Moses Belgian White Ale, year-round in 2018. Not too long after that, raspberries were added to the recipe and we had Holy Moses Raspberry White Ale filling our glasses with fresh fruit and hints of summer. Not to be outdone, Great Lakes is bottling another variation of their original Moses recipe this year. Great Lakes Brewing Company's Midnight Moses is a dark Belgian-style ale that rounds out the collection of Moses beers for one and all to sip and enjoy.
May 15, 2018 | Kevin Risner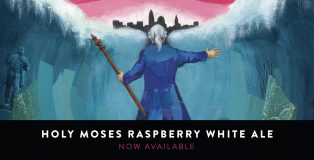 Last January, I waxed nostalgic a bit. Great Lakes Brewing Company decided to re-introduce Holy Moses White Ale as a constant, everyday staple in the beer fridge at the local, and not-so-local, supermarket. I quivered with anticipation when I heard the news, and then I balked at their seasonal May release. It was a beer that would add raspberries to its refreshing citrus undertones, and at the time I did not think I would be ready for that transition. After GLBC's foray into Holy Mimosas after the Holy Moses release earlier this year and after trying to make them myself—I used mango juice—the idea that there would be another form of Holy Moses to grace our shelves and our bellies was more exciting than the initial reveal. Now, Great Lakes Brewing Company and Holy Moses Raspberry White Ale has arrived, just in time for the warmer weather—FINALLY.