No Comments
Great Lakes Brewing Company | Holy Moses White Ale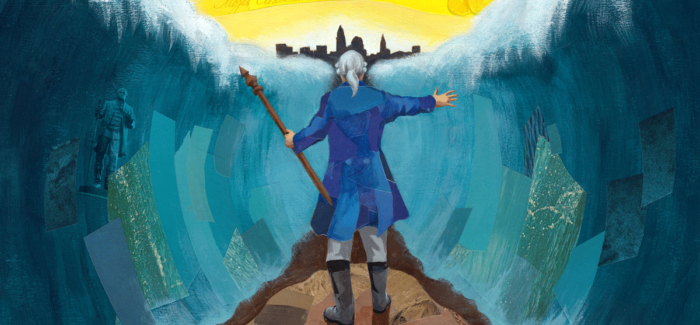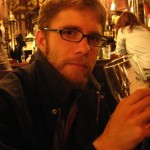 As a wee lad of 21, I waltzed into the Great Lakes Brewing Company brewpub before a baseball game with my family, and I was able to buy a beer there legally for the first time in my life. This was a wildly new experience for me, as all I had encountered in the past had been Budweiser, MGD and similar beverages. Craft beer was uncharted territory. Therefore, as I stood there with a much larger selection, I opted for something I never bothered to try before, a beer whose label stood out from the others, a beer named after the founder of the city of Cleveland: Holy Moses White Ale.
ABV: 5.4% | IBU: 20
It was nothing like I had ever had before. At the time, I was not attuned to the intricacies of what one might be able to find when sipping on a beer with a flavor profile more complex than water. This was new and fun and miles above the other options I had tried thus far.
As time progressed, Great Lakes Brewing Company's Holy Moses White Ale became something of a cult classic, and I, of course, tried further offerings from this beloved brewery. Holy Moses would occasionally be on tap at the brewpub, or it might grace store shelves as a seasonal offering from time to time.
Now, Holy Moses has become a year-round offering! Starting January 4, 2018, this delightful beverage became available as six-packs, 12-packs, and on draft in all GLBC's distribution markets. Along with new labeling, the ale is a vibrant offering for people wishing for something a bit different from the heavy stouts and the winter warmers that have inundated our store fridges over the past couple of months.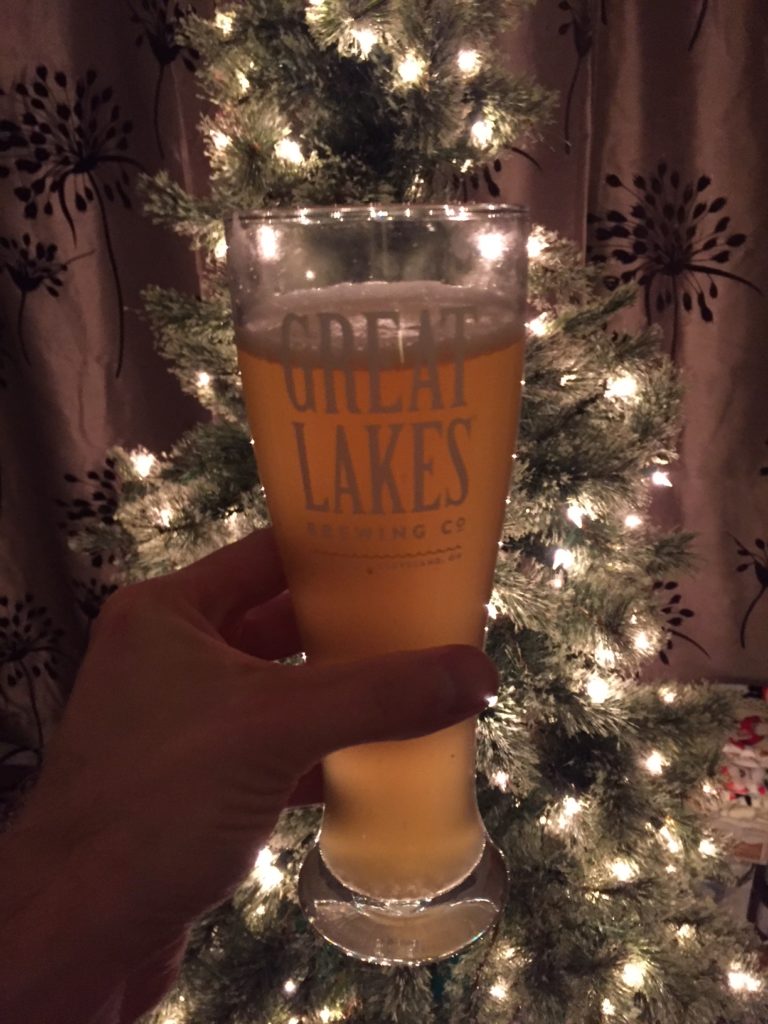 The exciting difference I noticed as a novice beer drinker was revived as I tried it later on in my beer-swilling career, and of course as I sip on it while writing these words for you all. There's a strong hint of orange and other spices that you can catch upon an initial whiff; the strongest is the orange peel, for sure. Though winter time is when people opt for heartier and creamier offerings of stouts and ales, Holy Moses can be a refreshing alternative to those fireside tipplers. It's crisp and fresh, not hoppy, not achingly sweet. It is in a league of its own, and I'm falling in love with it all over again!
Don't hesitate to try Holy Moses out when you get the chance; you will not be disappointed.
Not to be outdone, Holy Moses Raspberry White Ale will be coming this May: a seasonal for 2018 with a tidal wave of fruitiness. Keep your eyes—and oranges—peeled for this one. Trust me.
Holy Moses label graphic courtesy of Great Lakes Brewing Company, artwork by Darren Booth.
---