#knobcreek Archives – PorchDrinking.com
September 26, 2018 | Mike Zoller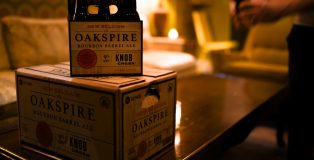 It's bourbon barrel-aged season and when you hear those words you'd tend to think stout. New Belgium's new Oakspire, brewed in collaboration with Knob Creek, brings you the bourbon characteristics in an ale.
October 23, 2017 | Mike Zoller 1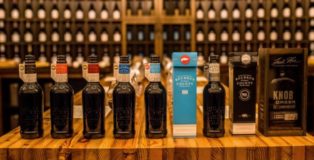 Surrounded by bottles of past years' Goose Island Bourbon County Brand Stout and the Sisters in their Barrel Warehouse, about 30 people or so prepared to taste the entire lineup of 2017 BCBS. After a conservative release of just four variants in 2016, in front of us were six snifters of the black liquid that so many covet every Black Friday.