#LagerLover Archives – PorchDrinking.com
March 21, 2019 | Danielle Engel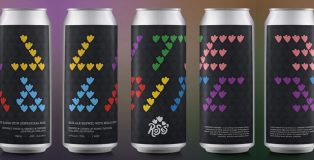 Roses' Taproom in the Temescal neighborhood of Oakland, California is ushering in a new wave of breweries by reimagining what a taproom can be. They're bringing their own style to an ever-growing and expanding beer community in the East Bay.
Walking through the door, some may get a hipster, bougie vibe from the space. But, it's clear that immense thought and care has gone into every detail. From the teal fish scale backsplash behind the multi-curved spindle tap handles to the luscious greenery and warm lighting, visitors are made to feel comfortable and welcome to share a beer or two with friends in this stylish space.
August 26, 2015 | Mike Wronski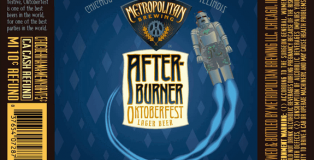 ABV: 6.1% | IBU: 30
I've been a lager lover ever since my college study abroad semester in Germany. Those minimalist, four-ingredient beers served as my first introduction to good beer and opened the door to the rabbit hole of beer that I've been falling down ever since (Vielen Dank, Rothaus!).
After coming back to the U.S. though, it was difficult to find any American lagers on par with what Germany was churning out. And imports just never held up after the international travel. Plus, with the American craft ale boom starting to really ramp up, it was easy to get taken with the tide. So my lager love was cellared until I could return to Germany again.
Except there's been a steadily growing American craft lager movement, and I'm definitely late to the party (thanks for distracting me, sour beers!). So it's time to bust out my cellared lager passion and shout my lager praises Zicke Zacke style, for Metropolitan Brewing's Afterburner Oktoberfest. Read More