No Comments
Metropolitan Brewing Co | Afterburner Oktoberfest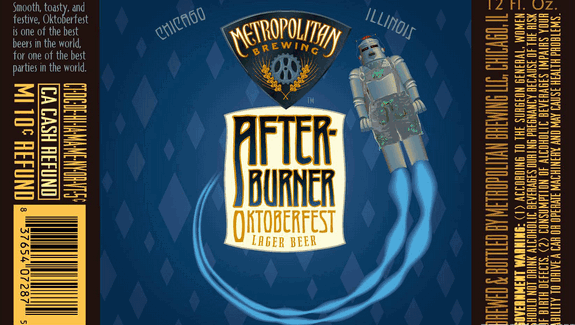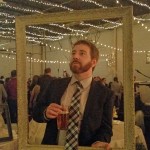 ABV: 6.1% | IBU: 30
I've been a lager lover ever since my college study abroad semester in Germany. Those minimalist, four-ingredient beers served as my first introduction to good beer and opened the door to the rabbit hole of beer that I've been falling down ever since (Vielen Dank, Rothaus!).
After coming back to the U.S. though, it was difficult to find any American lagers on par with what Germany was churning out. And imports just never held up after the international travel. Plus, with the American craft ale boom starting to really ramp up, it was easy to get taken with the tide. So my lager love was cellared until I could return to Germany again.
Except there's been a steadily growing American craft lager movement, and I'm definitely late to the party (thanks for distracting me, sour beers!). So it's time to bust out my cellared lager passion and shout my lager praises Zicke Zacke style, for Metropolitan Brewing's Afterburner Oktoberfest.
Metropolitan has been around for almost eight years at their Ravenswood location, brewing exclusively German-style lagers from the get-go (where the hell have I been?!). According to their website, they were the first brewery to open in Chicago in over 10 years, making them the first of the second wave of craft breweries in Chicago back in 2009. They've been a Chicago main-stay since then, and a favorite among local beer industry folks. They brew a wide variety of lagers, from a light Kölsch to the darker-than-night Schwarzbier.
And among those include their Afterburner Oktoberfest. It was just released this past week for the start of the fall season and should be available through October. This has to be one of the best Märzen style beers I've had in a long time. It pours a crystal clear orange, with a meringue-like head that's tempting to eat with a spoon. The aroma is bready and toasty, with a hint of earthy/grassy notes. The malt takes center stage on your first sip; caramel, toast, honey, toffee and nutty flavors coming through, finishing with the yeast imparting a spicy, fruity tone and the hops leaving a slightly lingering earthy bitterness. The dry finish makes it easy to drink and even easier to go back and pop open another.
I'm looking forward to trying the rest of Metropolitan's lineup. And if they're anything like Afterburner, it's going to be a pretty solid fall season of lagers for me. And if you have any other recommendations for American lagers, throw some in the comments section! I have some catching up to do…
---