#lines Archives – PorchDrinking.com
May 21, 2019 | Mike Zoller 1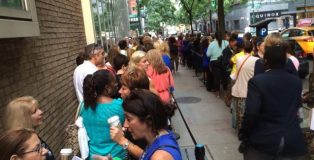 A few weeks ago as I walked into my office, I noticed a massive line stretching around the block. It was just after 7 a.m. in the middle of the week; clearly, these people had been waiting either overnight or since very early in the morning. It wasn't freezing out, but it wasn't warm. I later found out they were waiting for the BTS, the Korean music group, pop-up store to open up. I thought they were all crazy.
September 19, 2017 | Mike Zoller 1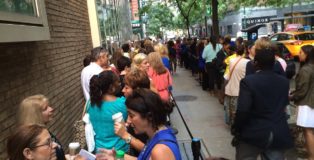 Beer releases are a tricky thing. As more and more people take an interest in craft beer, the next release of a hazy NE-IPA, mix culture barrel-aged wild/sour, or big barrel-aged stout are getting more hyped, more complex and trickier for the brewery to manage. There is no such thing as a perfect release, however, breweries today are doing their best to figure out how to get their beer out to their customers.
Whether it's a smaller/newer brewery like Mikerphone Brewing, or a more established one like Toppling Goliath, the logistics behind releasing highly sought-after beer are nothing simple.