#Malört Archives – PorchDrinking.com
May 25, 2021 | Taylor Laabs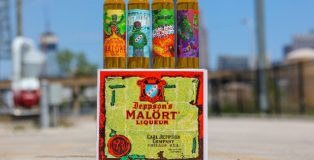 Chicago's largest independent brewer, Revolution Brewing, and its most polarizing liquor brand Jeppson's Malort (made by local CH Distillery), are again teaming up for some boozy shenanigans this summer. The two Chicago staples first teamed up for an Anti Hero Malort 'variant' last spring to save some unused kegs of Revolution's flagship Anti Hero IPA that weren't being used due to the COVID-19 pandemic. Now, they've decided to expand their collaboration further. Starting in June, adventurous drinkers in the city can expect four unique limited edition labels of Anti Hero Malort that house the famed wormwood-forward liquor with a bit more barrel-character added this time. Here are the details. 
November 8, 2018 | Mathew Powers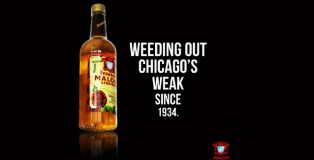 The first shot of Jeppson's Malört induces a reaction akin to sucking in one's entire face, and that's followed by a look of despair as one hopes and prays the aftertaste resembling something close to insect repellent will give way to something better. It doesn't. Malört is awful. It's vile. It's nasty. And it's beloved by an abundance of Chicago drinkers. The cult-like drink is part "bad decision," part "right of passage." These days, craft breweries and craft-friendly bars in Chicago regularly pair Malört with craft beer—or offering it to you after a night of craft beer. A communal sharing of Malört forges friendships and kinship. Simply, Malört is bonding in a bottle.
Born of the Great Depression, Jeppson's Malört (now owned by Chicago's C.H. Distillery ) was developed by a Swedish immigrant in Chicago (although it dates back to medieval times). The Swedish-style Bäsk liquor (Swedish for bitter liquor) flavored with "malört" (Swedish for wormwood), has been known to offer medicinal benefits such as settling one's stomach. Indeed, our Midwest Editor, Mike Zoller, can confirm this — he swears it recently worked for him.