#offcenteredales Archives – PorchDrinking.com
November 5, 2020 | Taylor Laabs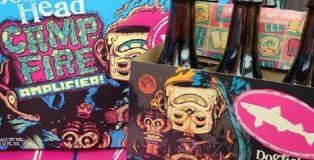 Dogfish Head Craft Brewery has built their brand around off-centered beers. While their IPA often drives consistency in their portfolio, it's the consistent addition of adventurous new offerings that keep their brand fresh.
The brewery's latest, seasonally-inspired addition is Campfire Amplifier, a 6.5% ABV milk Stout brewed with marshmallows, graham crackers, cocoa nibs, cinnamon, Madagascar vanilla beans and a dose of smoked malt. Built to invoke the timeless memories of roasting s'mores over an open campfire, this beer is an ambitious undertaking that appeals to fall flannel-lovers and craft beer nerds alike. 
September 20, 2017 | Sarah Duffy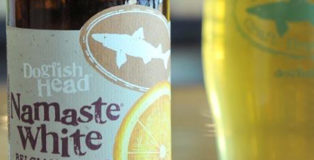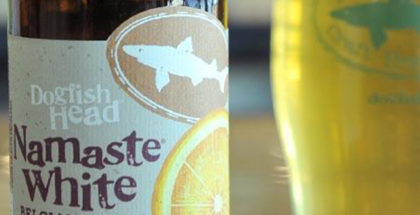 It's no coincidence that all of my favorite breweries are independently owned. Not only is Dogfish Head Brewery just that, it's also still family-controlled! They make quite a few of my favorite beers, and Namaste White is one of those. It will come as no surprise to anyone who's met me, but Belgian style white ales are probably my most favorite varietal. Of course the fact that Dogfish Head brews "off-centered ales for off-centered people" also appeals to me, naturally.